It's no secret that, in today's work climate, businesses need to be agile and efficient in making important decisions, which can mean major stress for the daily operations of a People team, for example. If you've been working on People teams in the past decade, odds are you've witnessed your fair share of quick decisions made to meet the needs of customers and employees alike. And with organizations utilizing more and more technology to organize, analyze, and aggregate employee data, those decisions are becoming increasingly faster — along with their HR teams.
With a workforce planning tool, organizations are able to offboard a serious amount of essential work from their People team to an automated software, meaning more time for People teams to be more efficient at covering all the needs of their organization. These tools allow leaders to collect more data, more accurately, and many of the tools today can provide insights and strategic advice along the way. (Did you know that only 33% of HR leaders rate their organization as "effective at using data" in workforce planning?) And if they integrate with your human resources information system (HRIS), or any of the other analytics apps your team uses for daily operations, all the better.
If you're here, you may be considering onboarding a new workforce planning tool, evaluating an upgrade from something you're currently using, or just seeing what's out there. Below, we'll share the benefits of using a workforce planning tool today, as well as some of our favorites out there.
What are workforce planning tools?
On a general level, workforce planning tools are programs that help companies manage their workforce, typically by automating or fast-tracking necessary tasks like:
Employee scheduling
Employee compensation and benefits
Employee analytics
And more
Workforce planning tools are used most by HR and People teams, but it's important to note that scheduling tools like Deputy and training tools like Ethena have major impacts on the day-to-day workload of every employee.
Why you should use strategic workforce planning tools
Workforce planning tools can solve a number of major headaches, but the most common ones are:
1. Speed up your talent acquisition efforts
There's a high demand for talent, and individual roles are changing faster than ever. A recent poll from Gartner noted that 69% of roles have changed within the past four years, and 76% of leaders "don't believe they have the talent they need." In a market where leaders need to make quick, impactful personnel decisions, a workforce planning tool that can analyze data to provide helpful insights is invaluable.
2. Fill in gaps on your People team
HR planning tools can fill the gaps on your People team. If you're using your workforce planning tool to manage and schedule annual compliance training, for example, you're freeing up weeks of time for your People team to focus on other areas within the organization. So in a sense, utilizing a workforce planning tool is doubly-beneficial. Think of all the areas an HR team supports an organization. By enabling HR teams with the right software, they can stay agile to address other goals and issues. And organizations need to stay agile in order to fit the needs of their customers and employees. After all, 73% of executives believe that organizations are changing at a faster rate than they were before.
3. HR planning tools help you stay competitive
Embracing workforce planning tools is a competitive must-have. For a modern organization to be as responsive, swift, and customer-focused as its competitors, it must be fluent, if not operating with a decent amount of efficient software.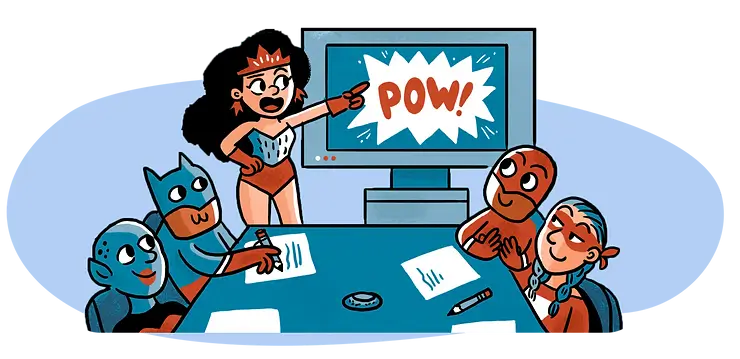 Best workforce planning tools out there
Here is a quick summary of some of the best workforce planning tools on the market today.
1. Namely
Namely is a Human Resources Management System (HRMS) that offers a suite of tools to support the essential functions of an organization, from payroll and benefits, to recruiting and onboarding — Namely even offers a library of compliance materials for employee reporting, guidelines for training, and more.
Why do we love it? Ethena has just begun using Namely for our teams, at the recommendation of our VP of People, Melanie Naranjo. She's been using Namely for years, and says: "I like Namely because it's customizable to my company's needs (and can scale with the company over time, which is always nice because then you don't need to replace them with another vendor for a good long while."
Namely also provides a very accessible platform for employees to access their vital information, giving the feel of a modern social media platform. So if you're looking for a scalable HRMS for all the needs of your team, Namely is the one!
2. Culture Amp
This "employee experience platform" focuses on employee engagement and development to give leaders more insight into the performance of their teams. Culture Amp provides a set of feedback, performance, engagement and development tools to improve the overall experience and performance of employees.
Culture Amp provides powerful analytics and insight tools that:
Highlight areas for improvement in employee engagement and performance
Predict turnover
Support employee retention
What makes Culture Amp so powerful is that it also offers templates and tools to support managers, including 1:1 templates (and if you're interested in upgrading your next 1:1, we recently shared our favorite advice on the subject) goal-tracking graphics, and more.
Much like Namely, Melanie points out that Culture Amp's secret strength is in its accessibility for HR leaders and employees alike. As a company focused on making feedback accessible and actionable (check out our Feedback Friday template, if you're curious to see how we approach feedback within our organization), Culture Amp is up there with the best of them.
3. Workday
You've probably heard of Workday, since it's been a major player in the HR and Finance software space for almost two decades now. What makes Workday such a powerhouse is its flexibility of options, working with a huge swath of industries, including more specialized fields like education, healthcare, and hospitality. It also integrates with many HRIS's, making it an easy choice for larger enterprise teams where these integrations are a necessity. Workday's platform provides:
Payroll
Workforce and talent management
A host of analytical tools like spend analysis and goal-tracking.
Workday is a great solution for a larger team that needs a well-integrated analytics tool.
Workforce planning tools for training
Of course, one topic we haven't truly covered in the examples above is employee training. Like we mentioned above, building even one training program for a team of employees, managing the training schedule, and keeping track of everchanging compliance spells weeks of work for your People team. That's just for one course, meaning that maintaining completion rates for a handful of courses is an additional time-consuming task. And we haven't even started looking at the data and pulling insights from it!
Ethena: the HR planning tool that automates compliance training
With an automated training solution like Ethena, People teams can completely automate and streamline their training processes. By integrating with your HRIS, Ethena's platform automatically:
Assigns training to new hires
Schedules refreshers
Collects engagement data and feedback for HR leaders to access at a glance
But what makes Ethena so powerful is its content (timely, inclusive, and presented in a variety of media) and training convenience. (Employees can access their trainings from a computer or phone via a magic link — no login info required). And best of all, employees love it, with 77% of employees providing feedback as they train.
With courses like Harassment Prevention, Code of Conduct, Diversity, Equity, & Inclusion, and more, People teams can trust Ethena to take training off their hands, so they can invest more time in their workplace. Plus Ethena provides templates and introductory materials to get you started, as well as a customer support team that partners with admins to best fit Ethena to their needs.
If you're looking for a workforce planning tool that supports your HR/People team, pay close attention to the pros and cons of every product out there, and keep your top priorities in mind while flagging possible issues down the road (i.e. like a subpar employee and admin experience.)
Additionally, if you're going to invest time onboarding your team onto a new platform, you want to make sure it's a platform that will cover your needs in the short- and long-term to make it worthwhile (and also save your People team additional workload).
And for a HR planning tool that frees up your time through automated compliance training, look no further than Ethena! Let's talk to see if we're a good fit for your company.
Want to see a training in action first? Request a sample training and see for yourself how easy and engaging our compliance training would be for your employees today.