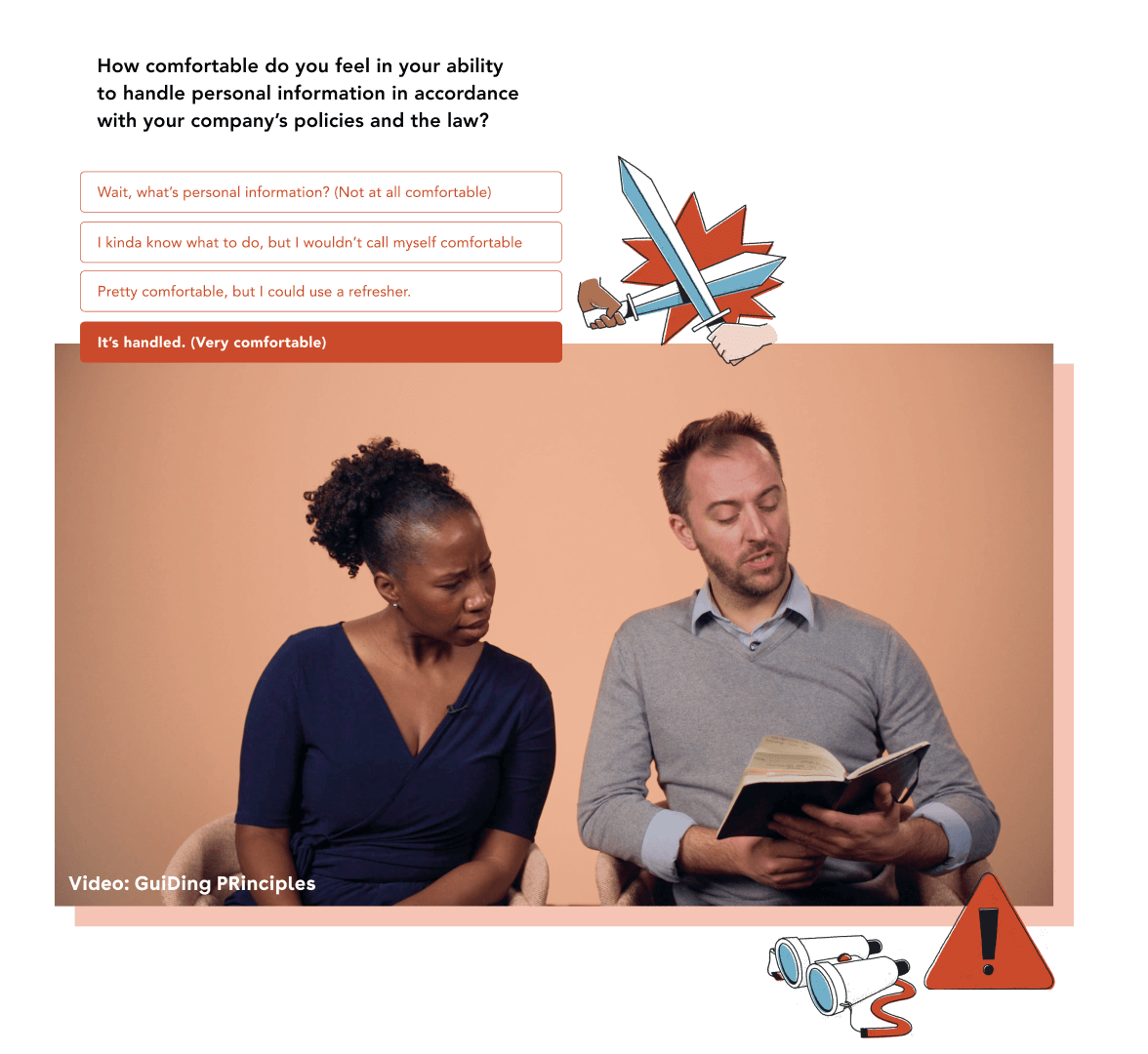 Data Privacy Training
95% Positivity Score
10,500+ Learner Ratings
Being online is personal, but that doesn't mean it should feel vulnerable. Users and customers should be able to engage with the services they use online easily, safely, and exactly as they are — upstanding citizens, boy-band superfans, and/or frequent purchasers of costumes for small pets. Help your team untangle the many wires of privacy laws with our data privacy training to better understand their roles in handling sensitive information.
Try our Data Privacy training for yourself:

What's covered in our Data Privacy training?
This course is designed to teach employees the basics of privacy and personal/sensitive information, and educate employees about their roles and responsibilities in processing the personal data they encounter in the workplace (whether it be the personal data of consumers, business contacts of enterprise customers or partners, employees, or others).
25 minutes
4 training modules
Content configuration available
Created with U.S. tech companies and remote workers in mind
Deliver via Ethena's LMS or your LMS solution
Introduction to Data Privacy
Key terms and definitions
Why data privacy matters
The patchwork of U.S. data privacy laws
Privacy Basics
Defining and spotting personal information (PI)
Seven key principles of data protection
Data Privacy Legal Landscape
E.U's General Data Protection Regulation (GDPR)
State of U.S. Protections (CCPA, CPRA)
Types of data handlers (controllers, processors)
Data Privacy Rights
Privacy rights under the GDPR and CCPA
Core principles of collecting and using PI
Optional Continuous Learning
Data Privacy and Sales
Data Privacy and Marketing
Data Privacy, PHI, and HIPAA
Real World: Data Privacy Edition
GDPR Deep-Dive
CCPA and CPRA Deep-Dive
Skills learned
Give everyone, from new hires to senior leadership, the same baseline knowledge of data privacy basics and best practices
How to handle personal data depending on an employee's department or role
How to follow best practices in an area where the legal landscape is nuanced
Why train teams on Data Privacy?
The more learners understand the expectations for the proper handling of personal data, the better. Countless companies of all shapes and sizes are impacted by improper handling of personal data. Regulators are looking for companies to demonstrate they provide employees with data privacy training on data privacy requirements as a critical part of implementing effective data privacy measures.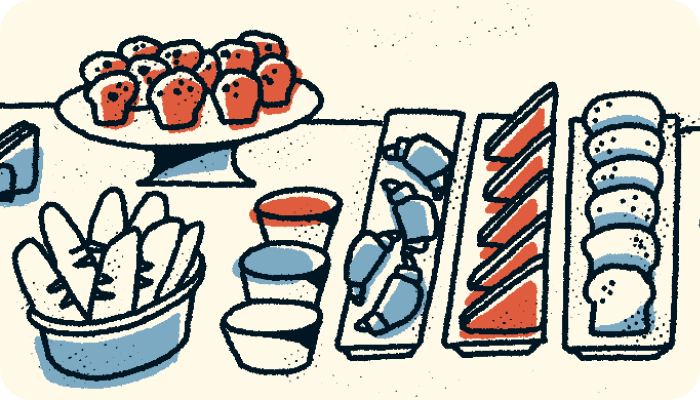 Hot, local and fresh!
Much like the latest social media platform, laws are local and ever-changing. With state-specific and international jurisdictions overseeing operations, teams need to understand the basic principles backed by up-to-date research.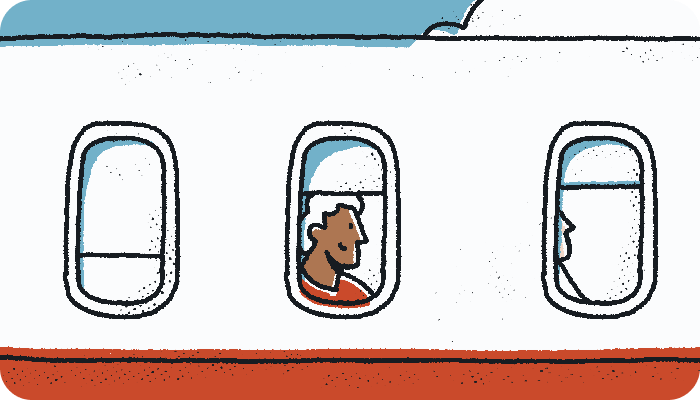 Stops along the Red Line
We don't need the subway to remind us that if we see something, say something. Teams will learn how to spot the red flags and proper handling of violations well before they miss the stop at Safety Station.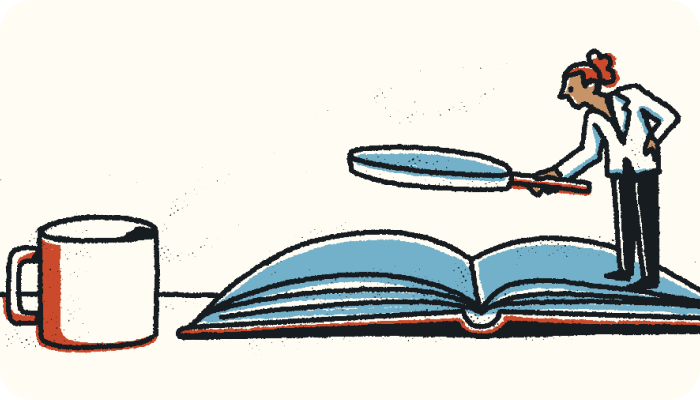 Sharing isn't always caring
Data privacy training isn't just telling your mom to stop leaving all her passwords in a notebook. Taking the basic principles seriously signals that the company is taking proper steps to avoid the legal and financial risks associated with mishandling data.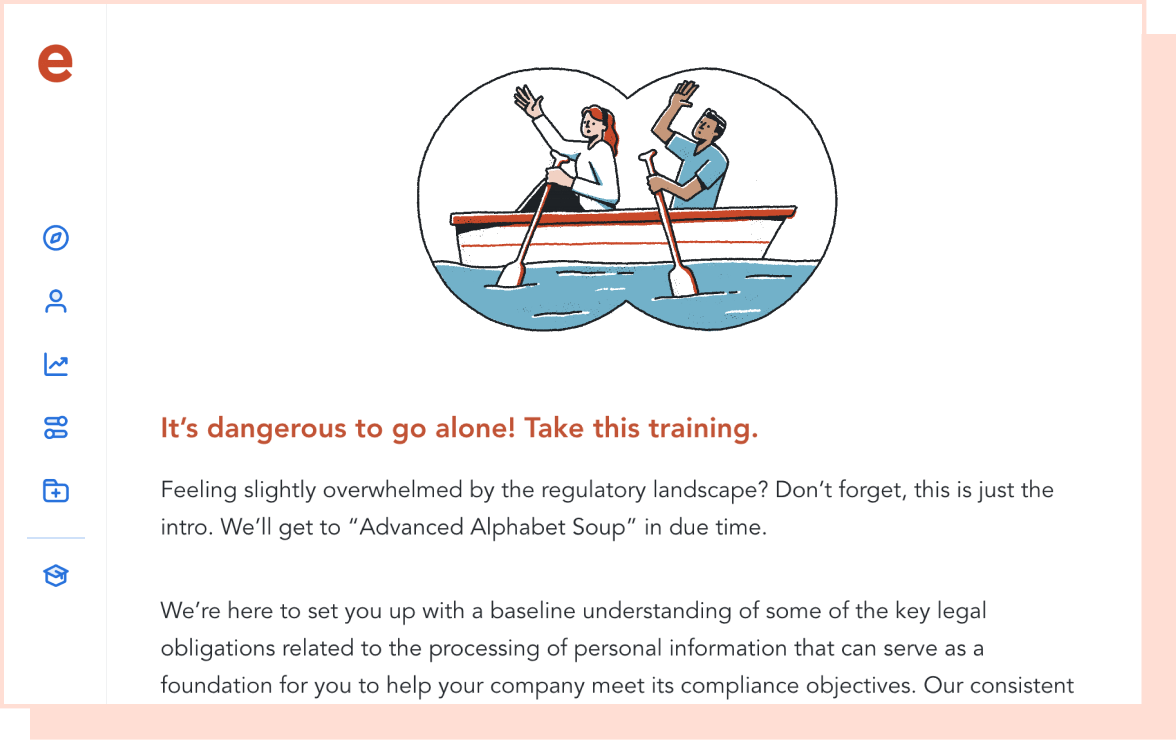 Try it yourself – for free!
We know seeing is believing, so we've made it possible for you to test-drive our best-in-class Data Privacy training today — on us, naturally.

The right content, on the right platform
Other courses we think you'll like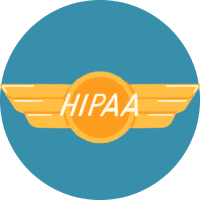 HIPAA
Our HIPAA training is for tech teams who handle personal data, so you won't see any scrubs here!

Take a look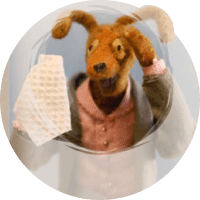 Code of Conduct
Pick from 25 short micro-lessons to build your own Code of Conduct focusing on the issues most relevant to your teams.

Take a look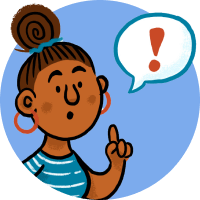 Harassment Prevention
Go beyond check-the-box regulation requirements to inspire your learners to foster healthy and inclusive workplaces with our Harassment Prevention course.

Take a look