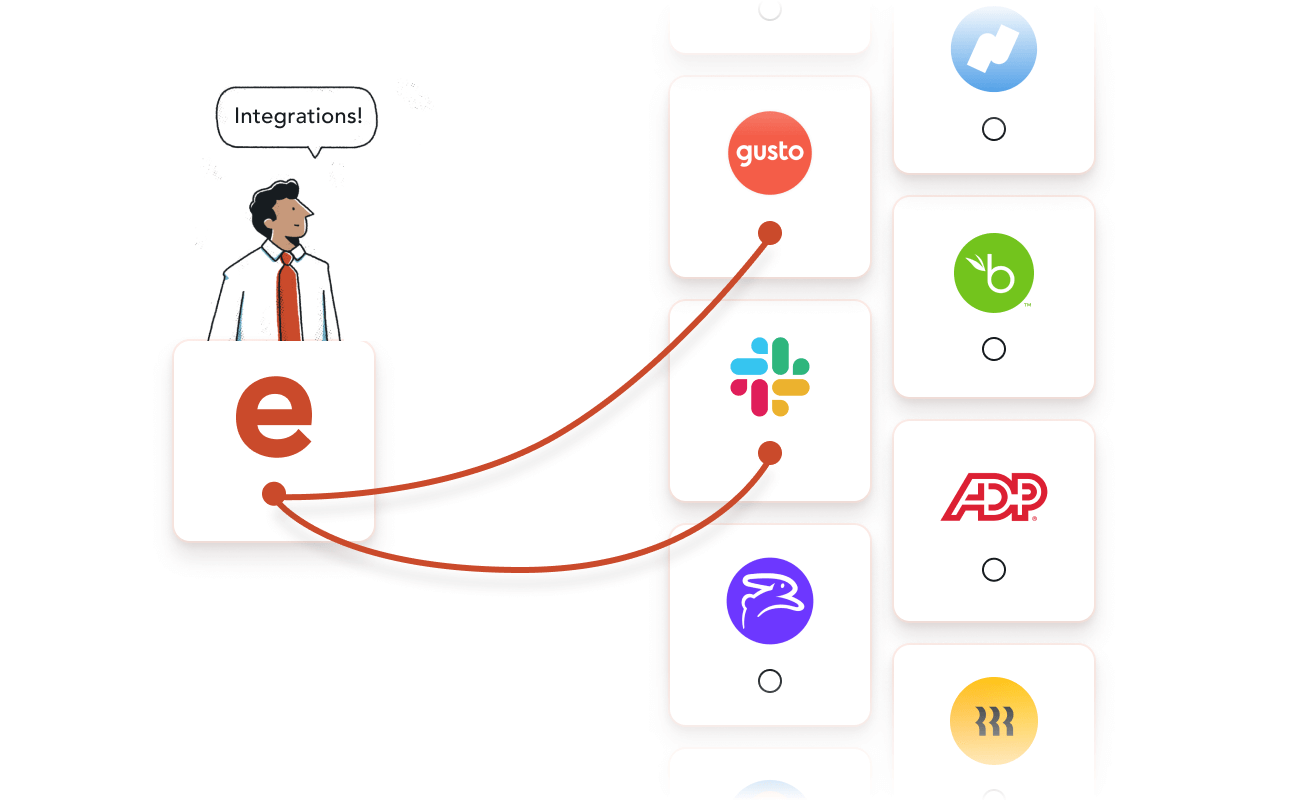 Integrations
Save time with our suite of software integrations. We make it easy to integrate with the human resources information system (HRIS) or learning management system (LMS) of your choice, so we can help manage your team's training for you.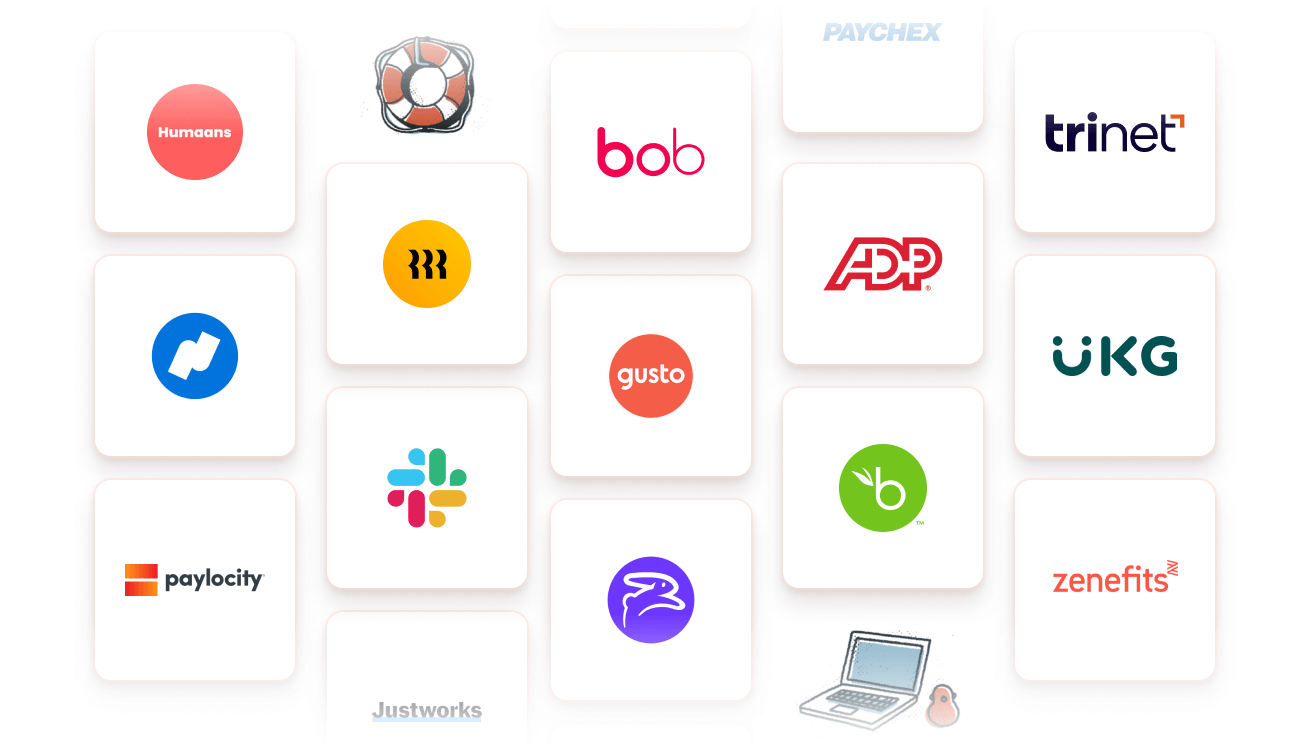 HRIS Integrations
Our HRIS integrations make your job easy. Automatically import employees from your HR system directly into the Ethena platform in just a few clicks. Some immediate benefits include:
Learner data syncs on a daily basis
Receive automated status and assignment updates as learners change roles and locations
Update and reassign correct training instantly!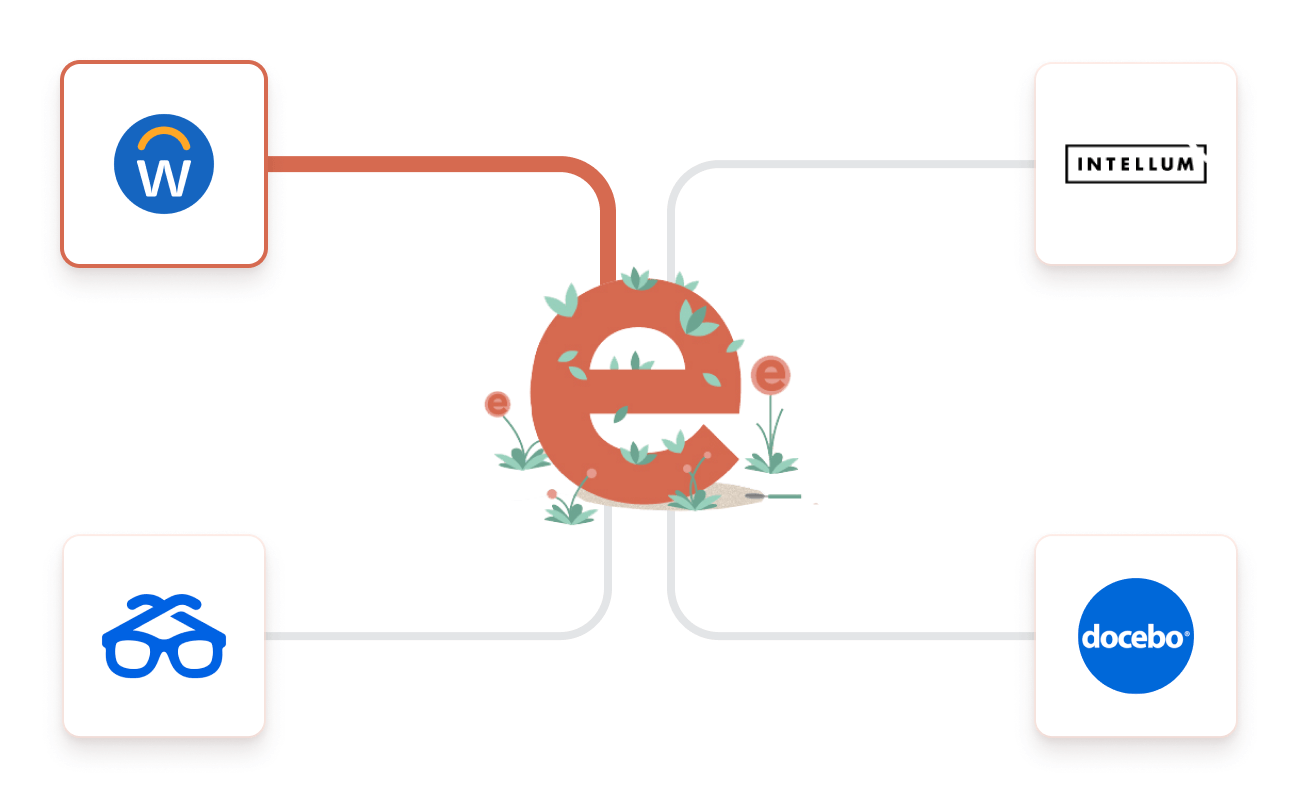 LMS Integrations
If you already have an LMS with training, our LMS integrations make your set up a breeze. We partner with the following LMS providers:
Workday
Docebo
Degreed
Intellum




Integrated Reminders and SSO
We'll help your company get trained and back to work with time-saving features like single sign-on (SSO), magic link logins, progress that saves every 30 seconds, training links that can be delivered via email or Slack, and more.
Included for all Ethena users:
Slack
ZoomChat
Email reminders
Let's build a better workplace together
With powerful compliance training tools and engaging content, Ethena is helping employees navigate tricky situations, solve problems, and view HR as a trusted partner. Schedule time with a member of our team to learn more about our compliance training platform and courses.