There's enough happening in the world right now that you could easily be forgiven for asking the question, "why is HR compliance important?" What with the global economic crisis and the waves of reductions in force that it's triggered, your list of priorities is likely not only long but constantly shifting — and broadening your company's compliance presence might be close to the bottom.
But we're here to tell you why HR compliance software is a need-to-have now more than ever. (And not just the bare minimum HR compliance software, mind you, but robust HR compliance software.) Moving to the right platform can take items off your to-do list, minimize risk, and even boost your bottom line.
Trying to string together compliance coverage on your own can feel like a good option, but you're probably compromising more than you think. At the end of the day, tools like the ones offered by Ethena are actually more necessary in times of uncertainty, and investing in them now shows that your company is committed to not just the letter of the law but the spirit of the law.
Not only that, but a strong compliance program also demonstrates that you're prioritizing employees — a crucial move for retention purposes — by proactively strengthening their knowledge, thereby equipping your organization for long-term success.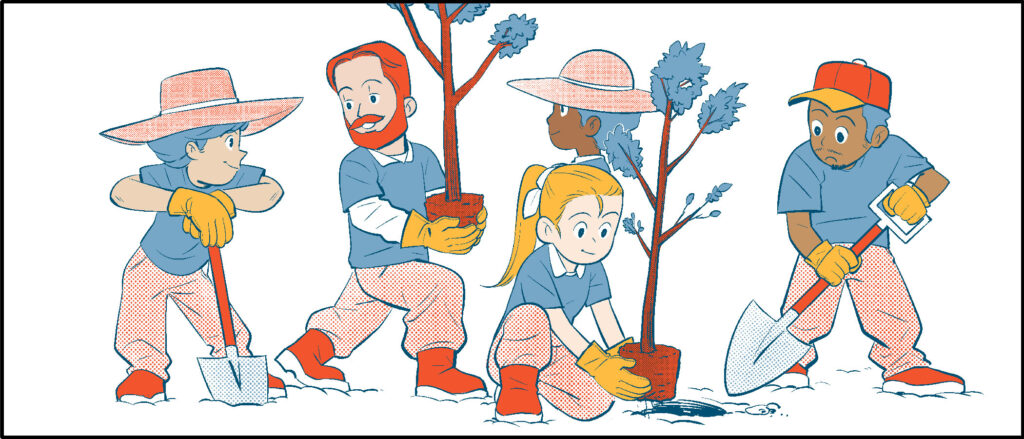 Why is it so crucial to have a robust compliance platform in place?
There are external, industry-wide factors that we'll get into in a moment, but we wanted to start with the internal factors specific to your company that make it crucial to onboard robust HR compliance software. (Like Ethena's!)
It keeps you up-to-date on the legal requirements being passed
New legal regulations are being discussed, passed, and updated all the time, at both the federal and state level, and we know you have better things to do than stay glued to your Google alerts and law blogs to find out about them. We, however, don't have anything better to do than that. It's an important part of our job, so let us and our compliance platform do it so you can focus on things more deserving of your attention.
Our system also keeps track of crucial employee information so that you don't have to, tailoring content to both location and role based on requirements. So, for example, if Katja in customer success moves to California and becomes a manager, we'll make sure she gets trained on the new requirements without making her retrain on anything she's already done. Talk about streamlining your process and minimizing admin lift.
We help you build a healthy, inclusive culture
Team morale can flag in difficult times, making the establishment of psychological safety more important than ever. Research shows that when people feel comfortable being open and honest, they're more engaged at work and willing to freely share their perspectives and feedback, which leads to more (and better!) ideas, creativity, and ways of thinking.
So not only is it key to ensure that teams understand and embody company values and priorities, but it's also necessary that employees are informed about things like where to find company policies and how to report incidents of misconduct.
The best compliance platforms save time for everyone
What is HR compliance software without time saving? We ask ourselves that question constantly, and answering it is precisely why we've prioritized a streamlined system that has everything in one place — making it that much easier for employees to get familiar with where everything is and how to use it. (Read: no need for multiple logins.)
Onboarding is quick and easy, and once learners are comfortable using the system, they can complete tasks like training on their own schedule and cadence, allowing them to utilize work time more efficiently and building awareness about the importance of compliance.
On the admin side, we aim for a "set it and forget it" system that eliminates the need for manual reminders and clunky processes. Administrators can access data and insights all in one place, and gather any info they need to make the case for specific tools or internal initiatives. Plus, since everything is centralized, any IT or security updates need to happen only once.

Why now?: How the need for a compliance platform is evolving
There's no denying it: this is a time of change. Some organizations are enduring reorgs or layoffs, others are in the midst of hiring freezes, and still others are implementing return-to-office policies. As an admin, you and your employees are probably both taking on more responsibilities … under tighter deadlines … with fewer resources, leading to an increase in work pressure.
So while this may not feel like the time to swap to a more robust platform, the research doesn't lie: Times of stress are precisely when you want everything buttoned up and centralized. Here's why.
The economy is turning up the heat
Research shows us that when work pressures increase and the day-to-day within a company becomes more stressful, misconduct and other workplace issues tend to spike as well. In fact, according to the 2020 Global Business Ethics Survey® Report, orgs that experience four or more changes (like top management turnover, layoffs, restructuring or downsizing, for example), are twice as likely to experience misconduct as organizations with no changes.
That makes this the perfect moment to make a long-term investment in your company and company culture — like assigning harassment prevention training or instituting an employee hotline and case-management tool, for example — whether your employees are working remotely or in-office.
Employee retention has become a major factor
Speaking of your employees, turnover risk is often quite high during these times of stress. When companies aren't hiring or are working within tight budgets, promotions and raises tend to dry up, sometimes leading folks to seek opportunities elsewhere. According to McKinsey, the number one reason folks leave their jobs is due to a lack of career development and advancement opportunities.
This means companies need to get creative about attracting and retaining talent, and a compliance platform can be a crucial part of that multifaceted approach. (It also happens to be much cheaper than the cost of replacing high performers, so it's a win-win.

How do I make the case for a compliance training platform at my workplace?
You know your CEO better than anyone, so we'll defer to you on the exact tack to take. But when making the case for an HR compliance training platform, there are several ways to frame the issue that are particularly compelling for leadership.
Not meeting compliance requirements can result in huge consequences
First, remember that the stakes are high. Having a holistic, reliable compliance training platform in place reduces both legal and business risk by clearly demonstrating expectations and having a set process in place for surfacing misconduct. This not only reduces the risks inherent in incidents, violations, or breaches (which can then lead to fines and other penalties), but also reduces the risk of employee dissatisfaction and turnover by boosting engagement.
It's a visible commitment to anti-harassment initiatives
Saying you don't tolerate misconduct is one thing, but living that commitment is another. Whether your team works in person or remotely, harassment and other issues don't disappear. And with more folks in remote or hybrid environments now, harassment just becomes more difficult to spot, often without a clear path for surfacing concerns.
So without an HR office people can necessarily walk into to speak with someone face-to-face, now is the time to shore up online tools and make sure folks are trained up on topics and equipped with the knowledge of not just what company resources are available, but also how to access them.

A compliance platform supports overall business goals
Investing in your employees is a major part of improving overall business outcomes. For example, putting resources toward manager training (like our Management Essentials course) improves skills for your frontline managers, strengthens the dynamic between managers and reports, and builds confidence in decision-making. And that's just one course!
Implementing a high-coverage platform like Ethena's can boost retention, increase accountability, and improve psychological safety company-wide, all of which are hugely beneficial to your bottom line.
Ethena's all-in-one compliance platform grows with you and your needs
We're pretty sure that our platform is the one you need to resolve any HR compliance issues, but if you still need some convincing, not to worry!
From here, you can speak with a member of our sales team to schedule a demo, request a sample of our flagship Harassment Prevention training to see what all the fuss is about, or just take a look at our pricing page solo to get a feel for how we can help you and your team!