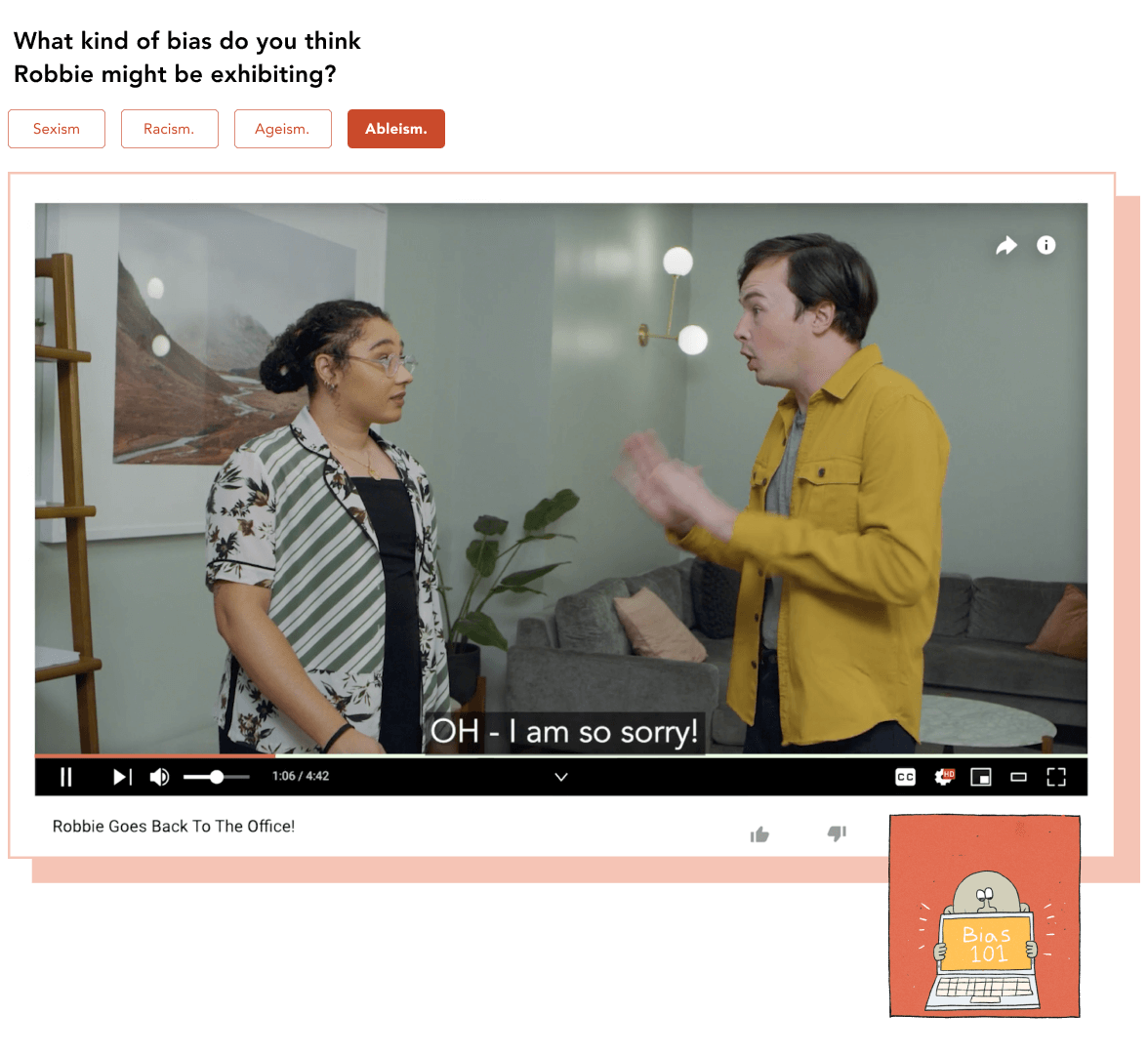 Unconscious Bias Training
94% Positivity Score
1.3M Learner Ratings
It's a fact that everyone has biases, and that these biases can shape our lives — for better or for worse. Address implicit biases as they show up in the workplace with our course: created by experts and People Ops leaders, it presents the essential topics, nuances, and complexities that impact company culture.
Try our Unconscious Bias training for yourself:
What's covered in Ethena's Unconscious Bias training?
This course is designed to help learners gain understanding of their own biases and how they affect the health and culture of a workplace. With topics relevant to modern teams, this course will help reduce unlawful discrimination and lead to more fruitful conversations in the workplace to mitigate biased behavior.
20 minutes
3 training modules
Content configuration available
Created with tech companies and remote workers in mind
Deliver via Ethena's LMS or your LMS solution
Unconscious Bias
Key terms and definitions
Types of bias including confirmation bias, halo and horn effects, and anchoring bias
How to address bias
Intersectionality
Key terms and definitions
Relationship between intersectionality and bias
The influence of intersectionality on workplace experiences
Reflections on identity
Microaggressions
Key terms and definitions
Impact vs. intent
An overview of commonly found workplace examples
How to address microaggressions
How allyship helps when dealing with microaggressions
Skills learned
A better understanding of the ways biases impact workplaces and the tools to have informed discussions around unconscious bias
How to untangle bias in hiring and interviewing, and exploring hierarchical relationships in the workplace
How to lead more fruitful conversations in the workplace that mitigate biased behavior
Why train your teams on Unconscious Bias?
Unconscious or implicit bias isn't going to resolve itself, and teams are learning there are two ways to come face-to-face with it: proactively or reactively. Our Unconscious Bias course meets teams wherever they are, whether they're looking for an efficient, effective course to cover the basics, or want to reduce the impact of bias as part of a larger DEI program. All with a robust media landscape including video and illustrations.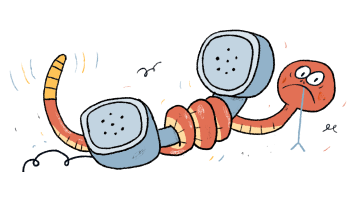 Risk management
Good unconscious bias training is like a fire extinguisher – knowing how to use it might keep your break room from going up in flames, literally and metaphorically.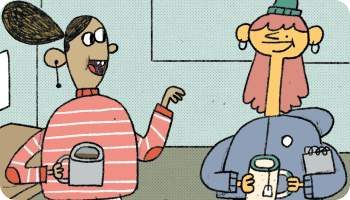 What we owe to each other
Gaining a better understanding of our own biases can help everyone become better coworkers and lead to more fruitful conversations in the workplace that help mitigate biased behavior.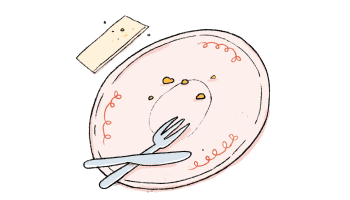 Part of a balanced DEI program
In the last five years or so, many companies have been called on by their employees and stakeholders to establish training programs to address institutional injustices and to lessen the impact of bias in the workplace.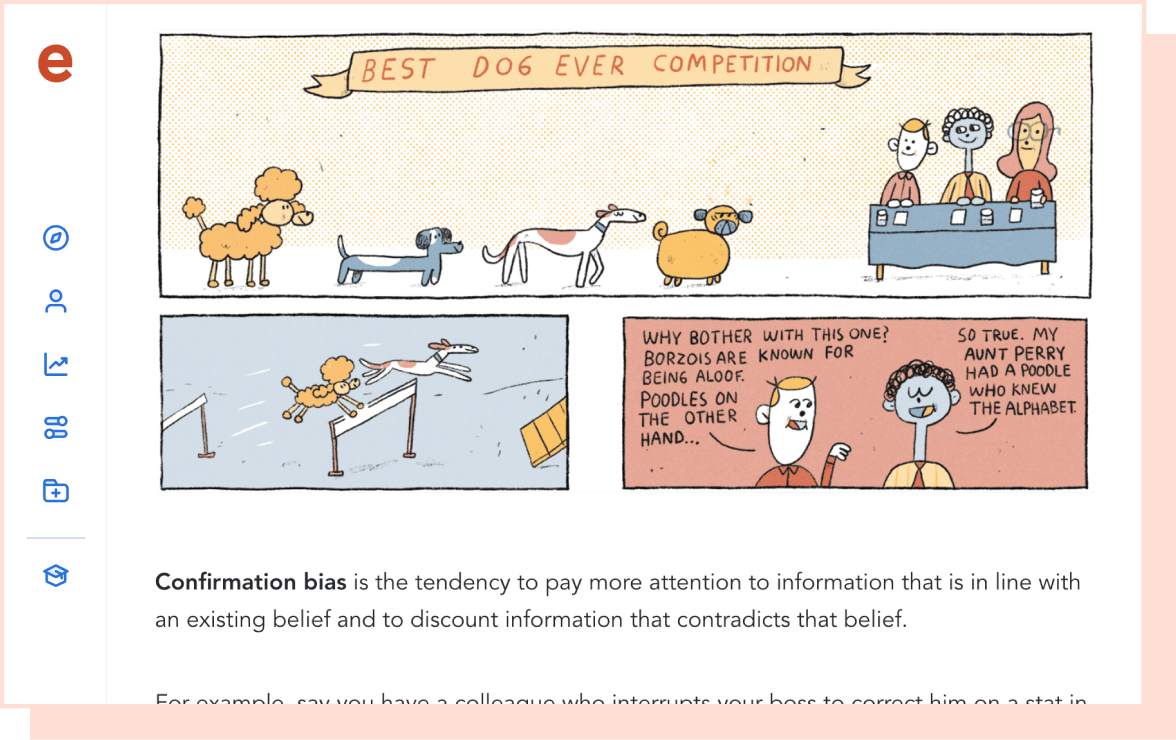 Try it yourself – for free!
We know seeing is believing, so we've made it possible for you to test-drive our best-in-class Unconscious Bias training today — on us, naturally.
The right content, on the right platform
Other courses we think you'll like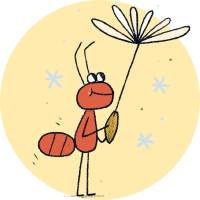 Diversity, Equity, and Inclusion
Our media-rich Diversity, Equity, and Inclusion training brings complex issues to life through compassion and intersectional awareness.

Take a look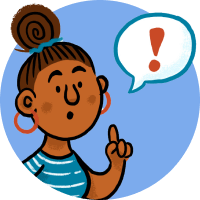 Harassment Prevention
Go beyond check-the-box regulation requirements to inspire your learners to foster healthy and inclusive workplaces with our Harassment Prevention course.

Take a look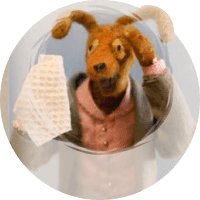 Code of Conduct
Pick from 25 short micro-lessons to build your own Code of Conduct focusing on the issues most relevant to your teams.

Take a look