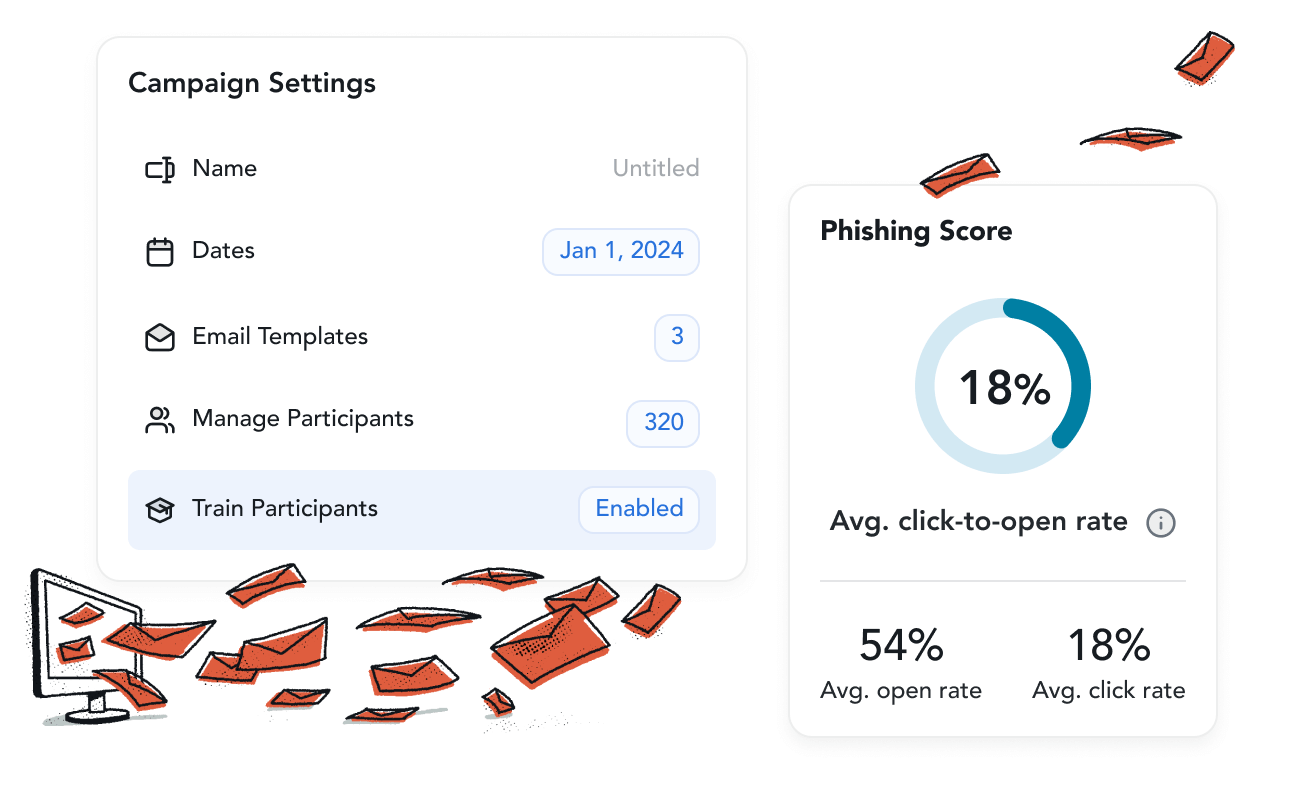 Phishing Simulator
Take your cybersecurity awareness training to the next level with Ethena's phishing simulator. Bundled (for free!) with our Cybersecurity Awareness course, this tool helps you assess your team's cyber risk and deliver in-the-moment training to learners who need it most.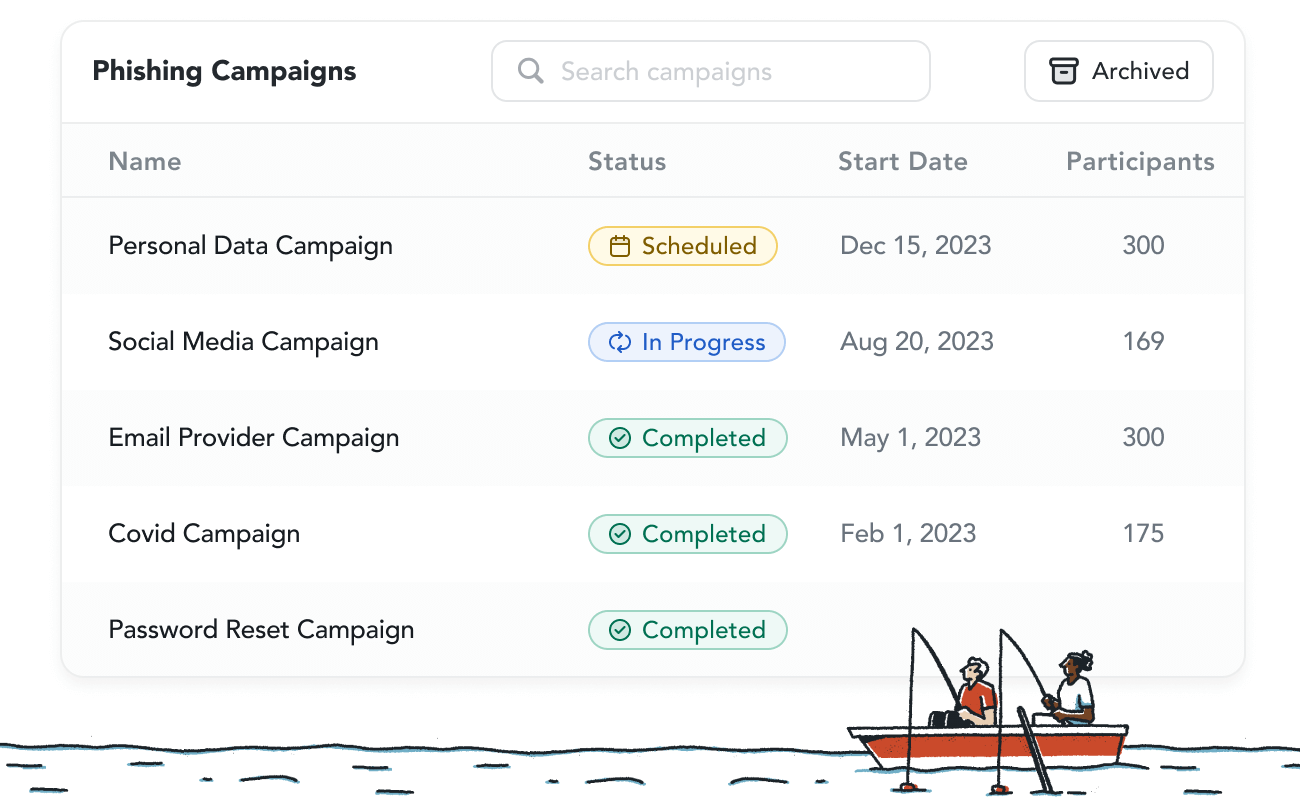 Create phishing awareness campaigns that feel like the real deal
Choose from dozens of email templates that resemble the messages your team receives every day
Randomize email-delivery timing to minimize suspicion and stay under the radar 🥸
Auto-send relevant training modules to any learners who fail your tests
Build phishing campaigns in four simple steps:
Select recipients directly from your Ethena team list
Choose an email template
Schedule your campaign
Set training to auto-send to users who fail the test
Because who has time to toggle setting after setting?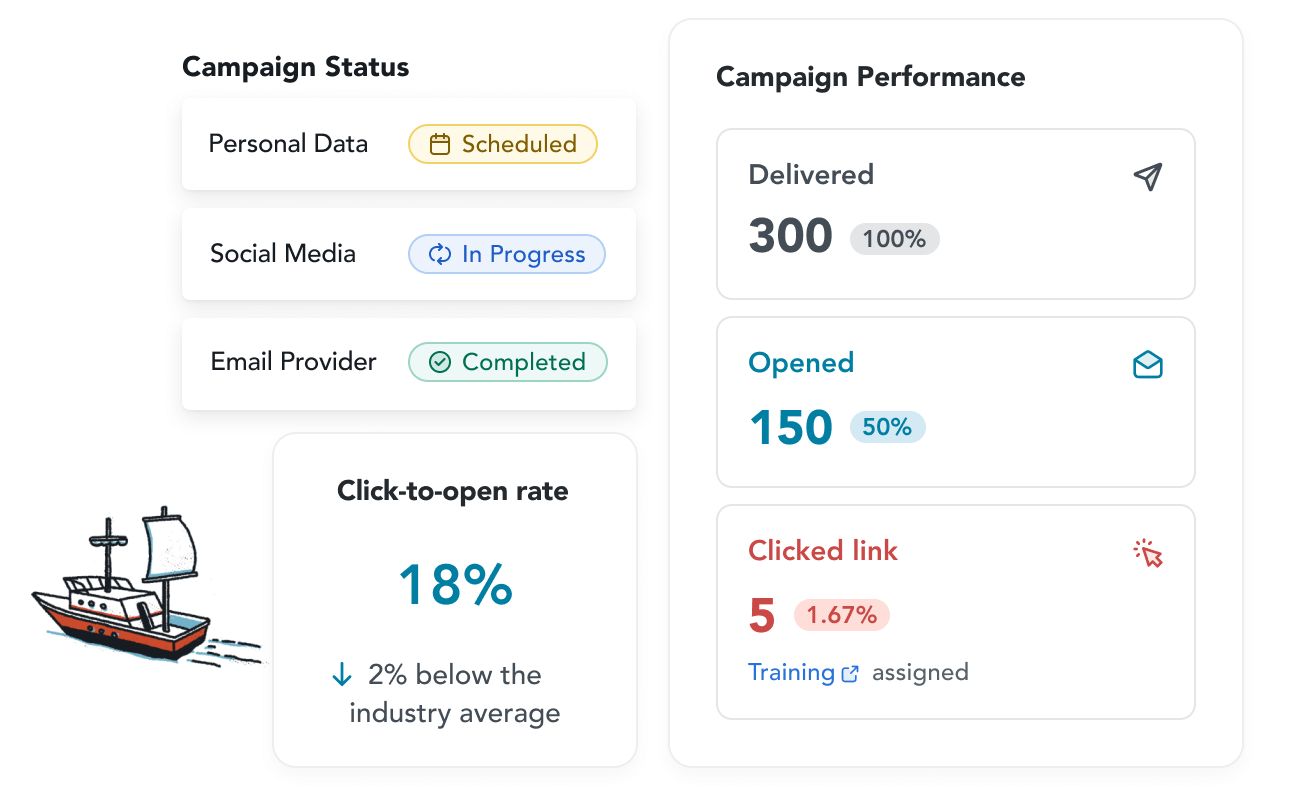 Track results and manage cybersecurity risk with clear reporting
View both org-wide and individual risk scores for all phishing campaigns
Benchmark scores over time to track your progress
Consolidate all your training on Ethena
Think of our platform like a potluck: a variety of dishes (that's courses) laid out on one giant, welcoming table that keeps all the delicious offerings at your fingertips (that's our LMS!). Get in touch to learn how Ethena can help your team cover required cybersecurity training and level up your existing workplace training program.