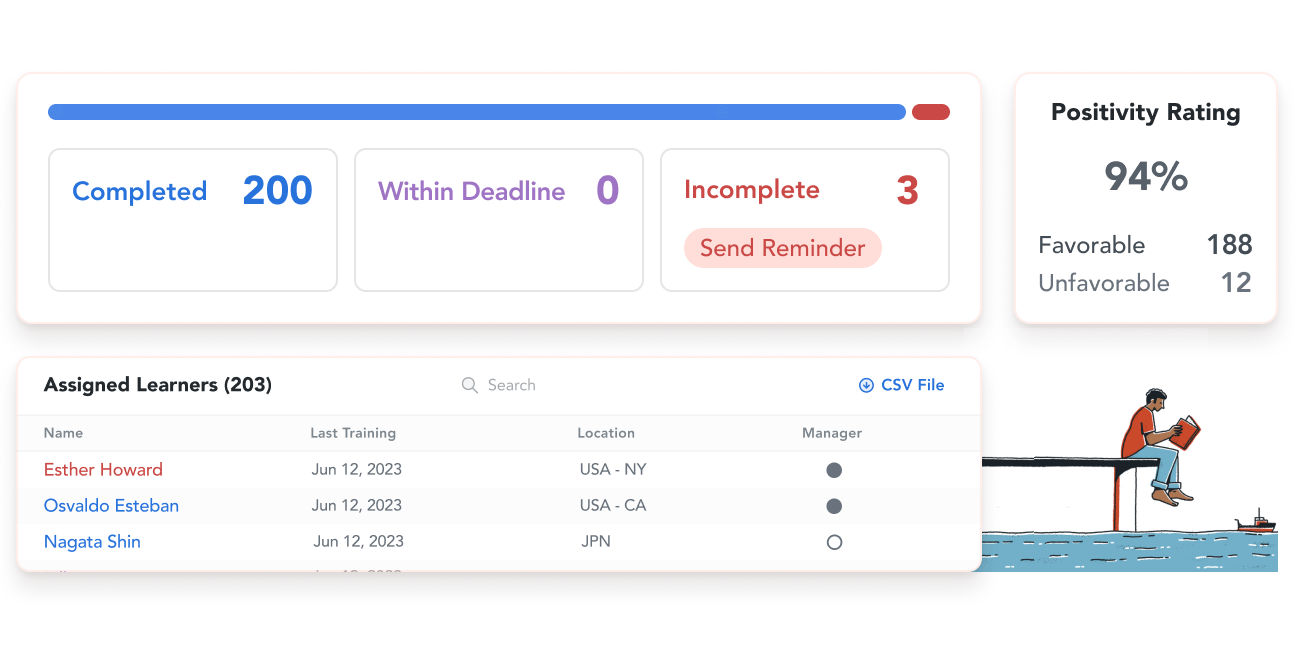 Analytics & Insights
Our analytics dashboard makes compliance tracking easy. By providing you with an at-a-glance reporting dashboard tool, you can track training, monitor team progress, and empower your managers to support you with getting those completion rates.
Easy and accurate reporting
Use our analytics dashboard to track completion rates, or easily pull in-depth reports.
See an overview of all assigned training
Dig deeper into each individual course or assignment
See progress of individual learners and teams
Remind managers to motivate their teams to finish their training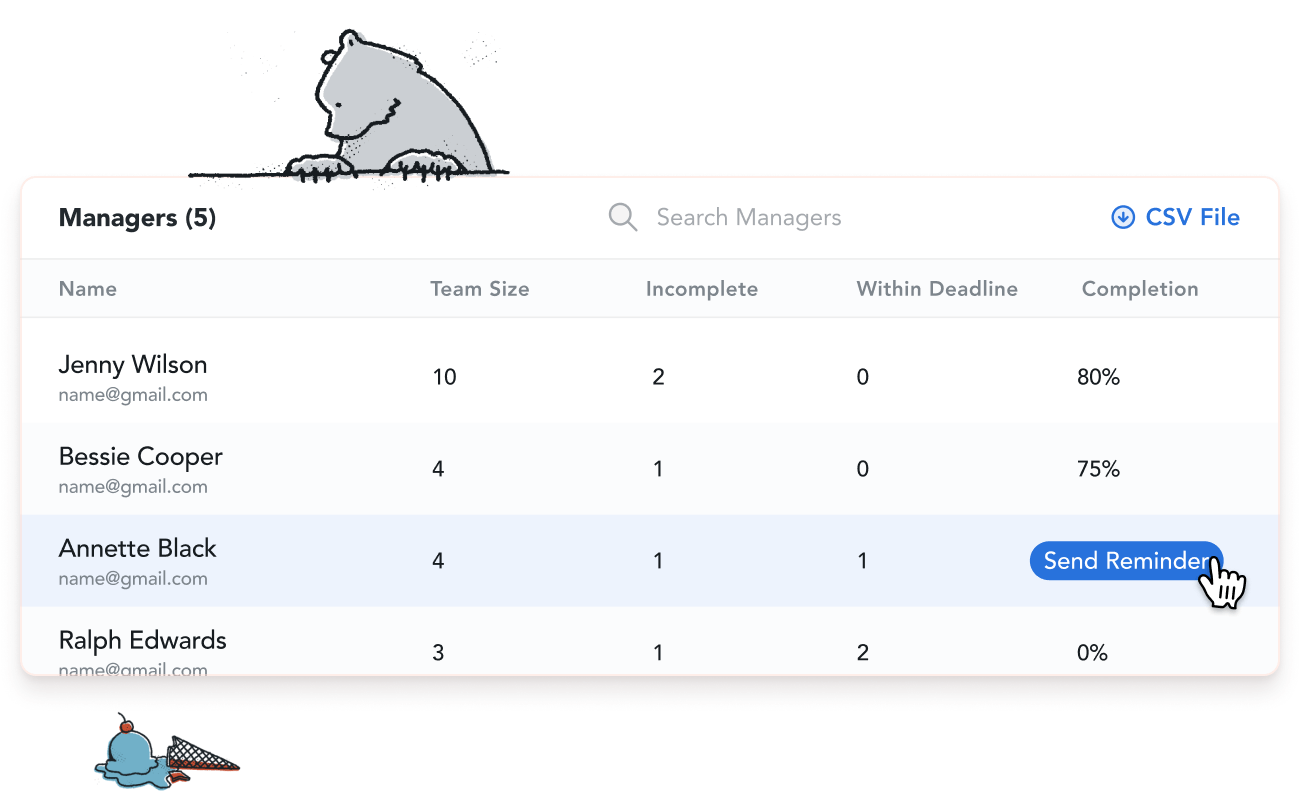 Do more with Team Insights
Our Team Insights feature is an analytics dashboard with two-parts: A section where you (the admin) can remind managers to motivate their teams to train, and a special section for managers to see their team's progress.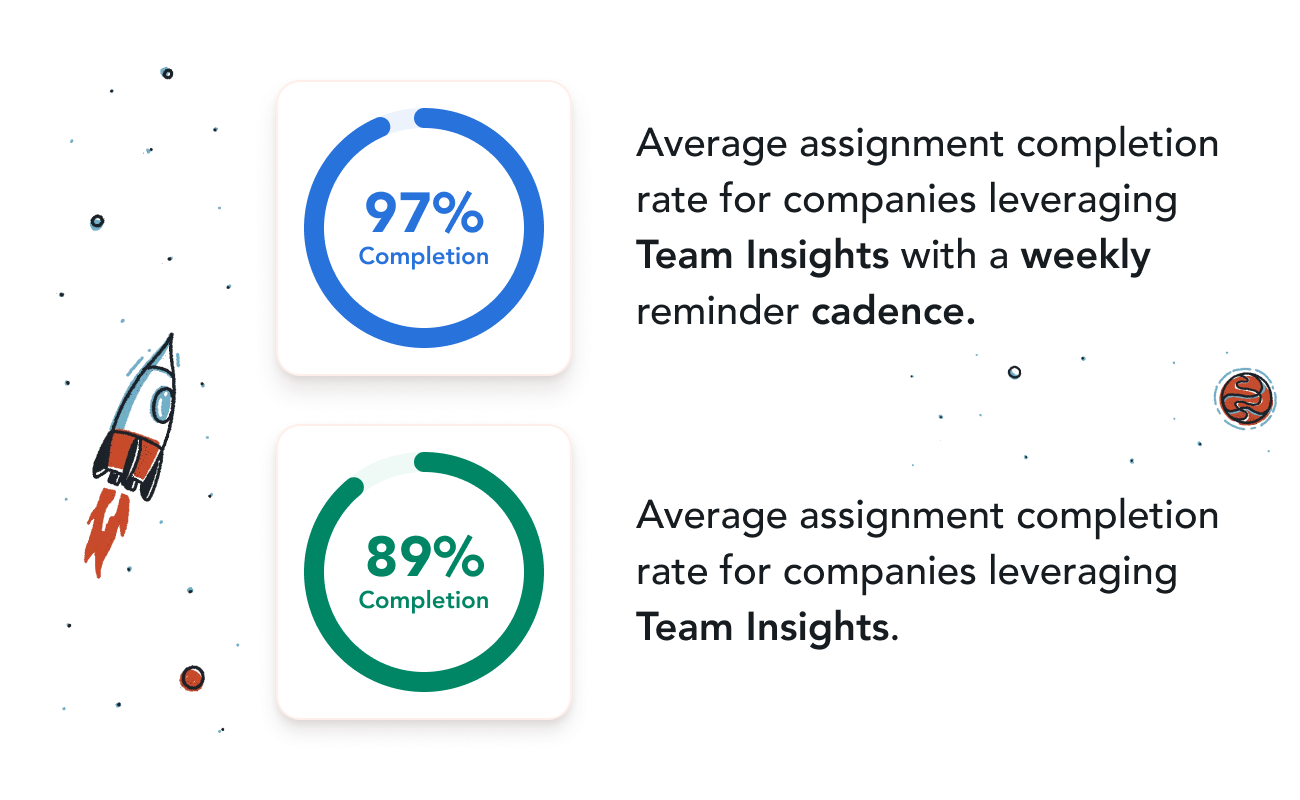 Companies that leverage our Team Insights enjoy a 48% increase in completion rates
The average completion rate for companies who leverage Team Insights is 89%
The average completion rate for companies who also have a weekly reminder cadence is 97%
Upgrade your compliance reporting
With powerful compliance training tools and engaging content, Ethena is helping employees navigate tricky situations, solve problems, and view HR as a trusted partner. Schedule time with a member of our team to learn more about our compliance training platform and courses.