Ethena Affiliate Program
Introduce your network to modern compliance training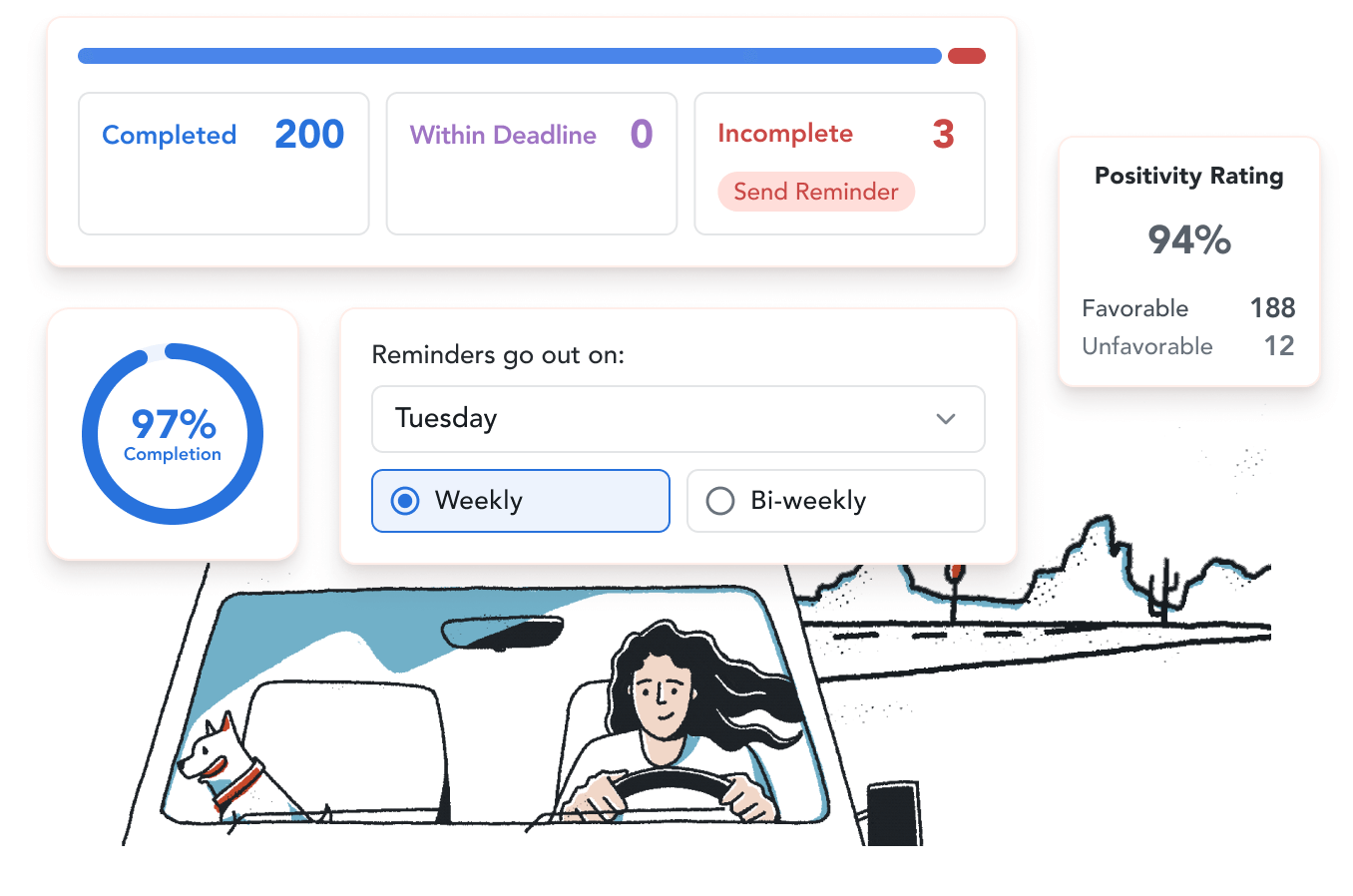 Become an affiliate and start earning today!
With powerful compliance training tools and engaging content, Ethena is helping employees navigate tricky situations, solve problems, and view HR and Legal as trusted partners.
If you have an audience of US-based businesses under 50 full time employees, you could earn money as an Ethena affiliate!
Questions? Email affiliate-support@goethena.com.
Ethena + Scaling Businesses = Perfection
Ethena's tools simplify required training for small businesses.
Harassment Prevention, Handled
Harassment prevention training requirements vary by state in the U.S. Ethena automatically assigns the right training to the right learner, and handles pesky edge cases, all automatically!
Reporting, simplified
A single dashboard gives admins complete visibility into who at their company has completed required training. Plus you can dig in on any individual learner straight from the reporting dashboard, or download a CSV to dig in further.
Automated Reminders
Ethena's automated notifications drive completion rates, allowing busy small business leaders to focus on other things. Plus we have a Slack integration!
Complete Course Library
Ethena's broad course catalog covers what small businesses need to build their culture and operate effectively. Need to level up your managers? Try our Management Essentials course! Dealing with customer data? Ethena has you covered with Data Privacy!
What are the terms of the affiliate program?
We're offering 20% of a referred customer's first year's subscription to our affiliates. The program is limited to businesses under 50 full time employees.
How does Ethena pay affiliates?
Ethena processes affiliate remittance on a quarterly basis by sending a report for you to validate and sign. During the first quarter where remittance is due, we will process a W-9.
Once I become an affiliate, how do I refer businesses to Ethena?
Affiliates are issued a unique discount code as well as a dedicated landing page. Customers that checkout using your code will count towards your quarterly remittance!
Who's eligible to become an affiliate?
If you're an HR or legal professional who advises or works with small and growing businesses on a regular basis, you're probably a good fit!