Anti-Money Laundering Training
96% Positivity Score
400 Learner Ratings
Today's learners may view money laundering as something that only happens on HBO, but today's workforce is a lot closer to it than they know. Help your team spot common red flags and keep the drama on the screen.
Try our Anti-Money Laundering training for yourself:
What's covered in our Anti-Money Laundering training?
This course covers the basics of anti-money laundering (AML), an overview of the legal landscape (from the Bank Secrecy Act to the AML Act of 2020 and beyond), and tips for identifying common red flags.
35 minutes
6 training modules
Content configuration available
Created with tech companies and remote workers in mind, especially those in the fintech space
Deliver via Ethena's LMS or your LMS solution
Introduction to Anti-Money Laundering
Level set on the importance of AML training and awareness
Real-world examples
AML Basics
Three stages of money laundering
Defining MSBs
Characteristics of a healthy AML process
AML Legal Landscape
Bank Secrecy Act
USA PATRIOT Act
Know Your Customer
Characteristics of a healthy KYC program and why it matters
Defining Beneficial Owner, CIP, CDD, and EDD
Transaction Monitoring and Reporting
Requirements under the Bank Secrecy Act for monitoring customer activity
SARs and CTRs
AML Review
Recap on key topics and themes
Skills learned
How to identify and properly handle red flags associated with money laundering
Increased confidence in how to raise concerns and report incidents that could put customers, the company, and employees at risk
How to cut through the legal jargon and understand real world penalties levied against companies and individuals
Why train your teams on Anti-Money Laundering?
While we all love prestige television, we doubt anyone wants to actually have to call Saul. Money laundering might seem like something that only happens on screen, but financial institutions and tech teams that deal with them need to recognize the red flags and what to do when they spot them. It's not just good business – it's breaking bad or illegal activities before they get started.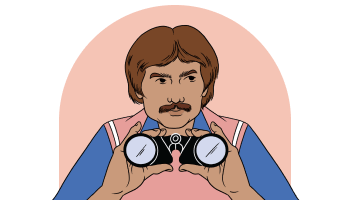 Red flags for everyone
Money laundering happens across any industry – whether a company is fintech or gaming, real estate or SaaS, the risks are real for companies and individuals. Anti-money laundering training minimizes those risks.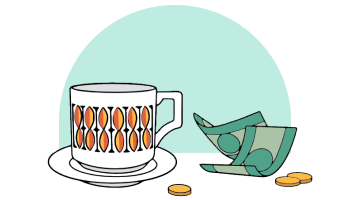 Billion with a B
Companies hit with prosecution are paying out – big. In recent years, fines have exceeded $5 billion each year, with double that in 2020 at $10.6 billion. It pays to protect organizations with proper and effective training.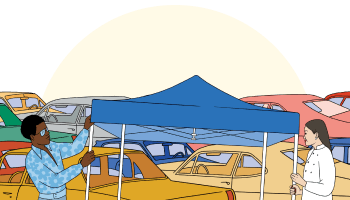 Part of the in-crowd
Banks and other business partners increasingly expect the companies they work with to take basic steps to ensure they're not being used for nefarious purposes.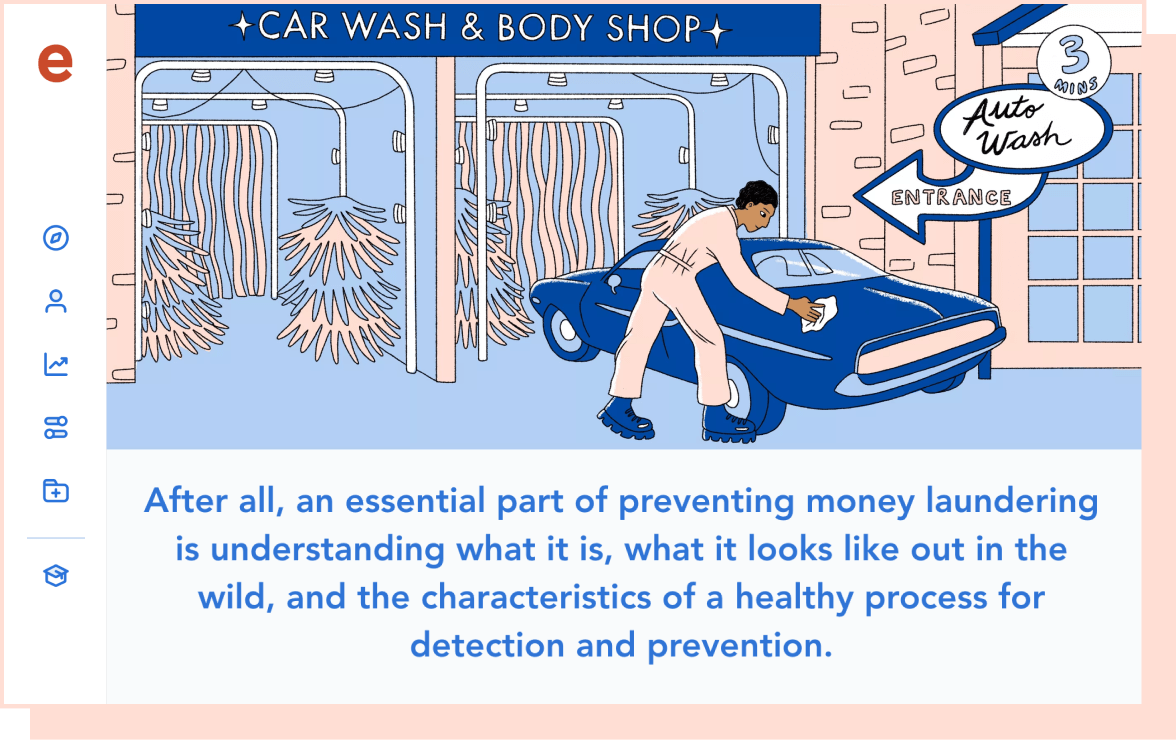 Try it yourself – for free!
We know seeing is believing, so we've made it possible for you to test-drive our best-in-class Anti-Money Laundering training today — on us, naturally.
The right content, on the right platform
Other courses we think you'll like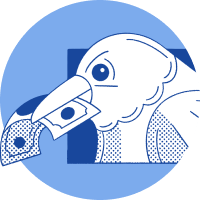 Anti-Bribery and Corruption
Give a foundational understanding of the legal do's and don'ts with our Anti-Bribery and Corruption course – all without heavy legal jargon.

Take a look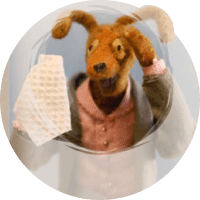 Code of Conduct
Pick from 25 short micro-lessons to build your own Code of Conduct focusing on the issues most relevant to your teams.

Take a look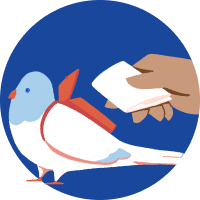 Insider Trading
Using real-world examples and relevant scenarios, our Insider Trading course gives learners simple steps to staying on the right side of the law.

Take a look