About Ethena
Ethena exists to build ethical and inclusive teams

What if workplace training didn't feel so much like work?
Workplace training doesn't have to be boring. Adminstering it doesn't have to be a pain. Ethena was created to bring smart technology, engaging content, and loads of puns to the compliance industry. We're a fully distributed company with a shared passion for building better workplaces, and we make training that actually works.
Our Story

Roxanne, a military vet, and Anne, a software engineer, meet in 2019 and realize they both feel the same way about workplace training: it could be a lot better! What if they started a business?

Ethena was born. The goal? Cringe-free content paired with best-in-class technology. Roxanne wrote, Anne coded, and their first customer was booked in a matter of months!

Growth happened at the unlikeliest time: right as the pandemic kicked off. Ethena pivoted to a permanent work-from-home model, and recruited all-star employees from all over the country.

Ethena's content and tech level up, adding more features and courses that make training better for admins and employees alike. Three years in, hundreds of customers, we're just getting started.

Who do we think we are?
It's pretty simple, really. Building a successful product requires prioritizing a healthy organization. We're committed to doing just that.
Play to win
We hire people who are good at what they do, and expect them to chase greatness. We compete together, win as a team, and are not satisfied with second place.
Embrace feedback
We embrace every part of feedback: giving, receiving, and soliciting. We give it directly, but with kindness and tact. We receive it eagerly, but without foregoing curiosity and contextualization. We solicit constantly and with examples of vulnerability. Because we're at our best when we're all trying to be better.
Do our training proud
We live the values our training teaches. We work with empathy, learn from our mistakes, and prioritize personal and organizational health as we grow. Importantly, we work as hard on our organization as we do on our product in order to create a space that models the behavior we hope to see in others.
Humor is human
We spend a third of our days at work. That time shouldn't be miserable. Tell a joke in a meeting, send that funny gif. We take our work seriously, not ourselves.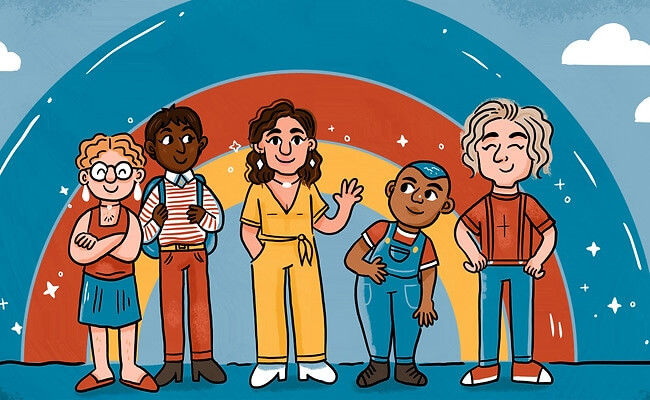 Help us build the future of ethical and inclusive workplaces.
Want to make products that positively impact cultures all over the world? Join us!
Investors & Advisors
We're proud to have support from our investors, advisors and other experts on our team.
Press
Read the latest about our role in the compliance and culture space, in Fortune, Business Insider, Tech Crunch and more.
Pricing
Explore our offerings and discover the package that makes sense for how your team works.

Let's build a better workplace together