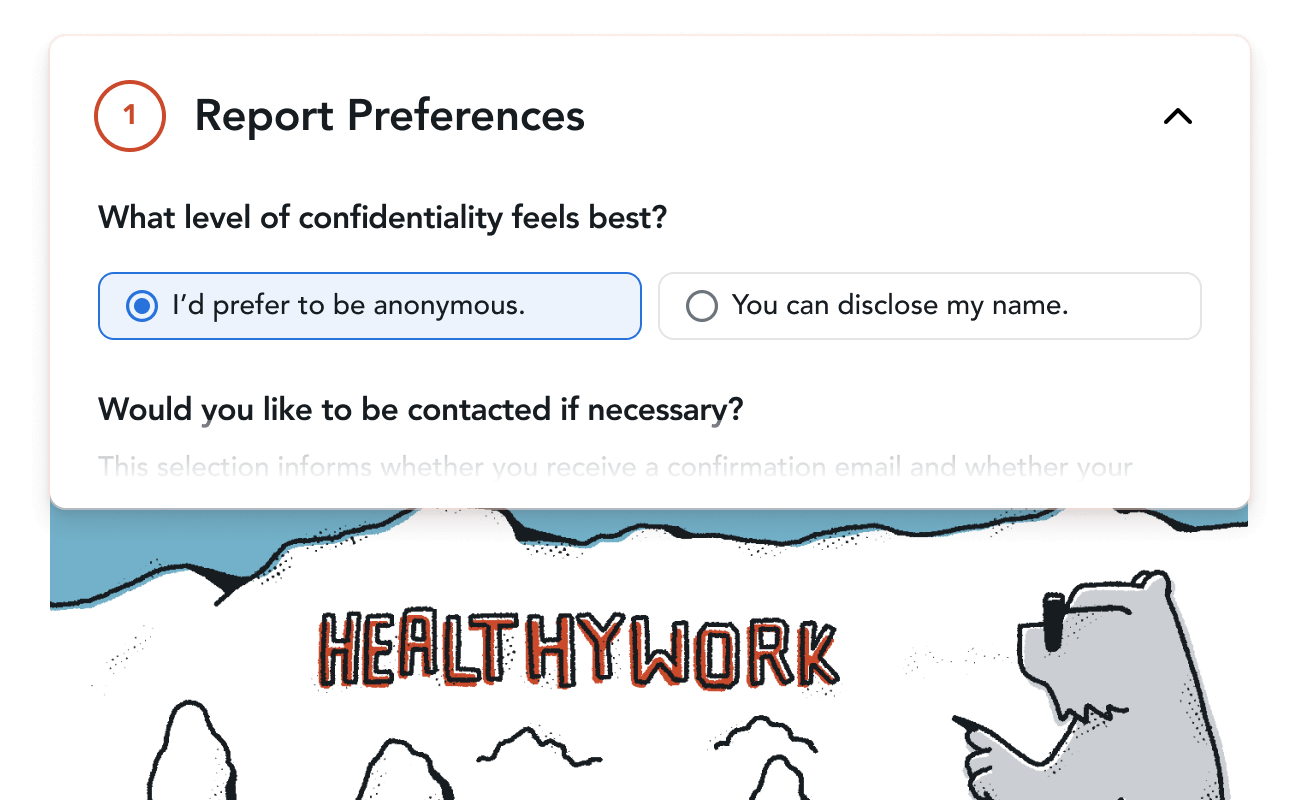 Hotline & Case Management
Building a speak-up culture is essential for company health! Ethena's hotline & case management tools make it easy to report incidents and manage cases while meeting regulatory requirements.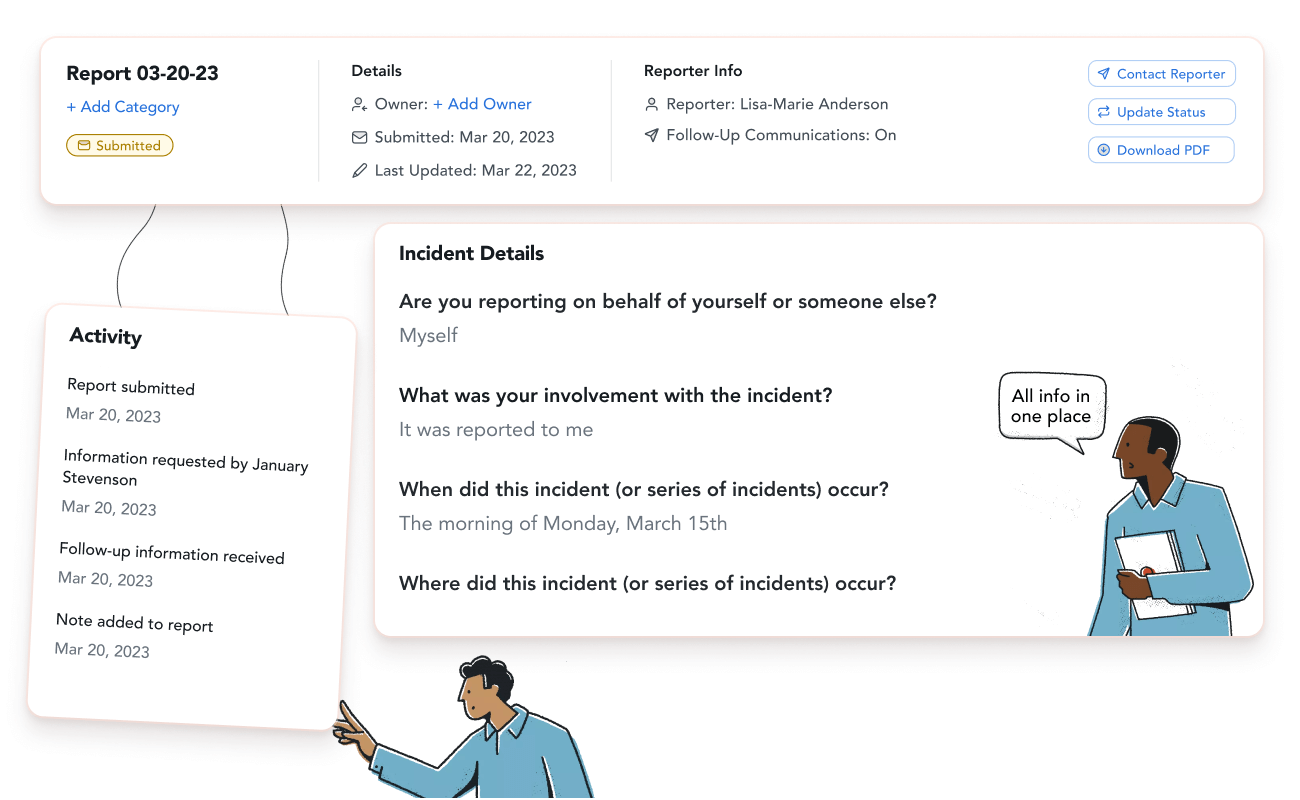 Straightforward case management
Streamline all of your investigations in an intuitive case management system — assign owners, take internal notes, update statuses, and more. We offer white-glove data transfer to make switching systems stress-free.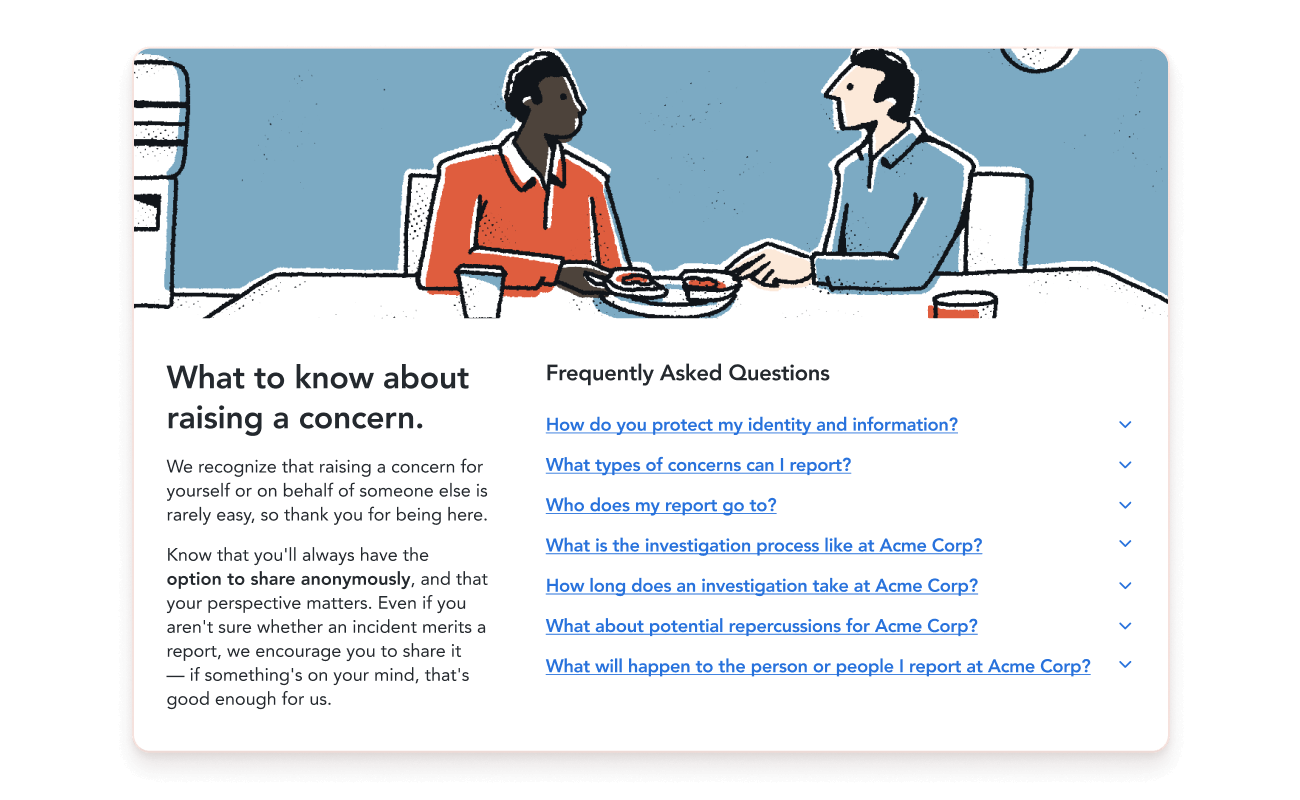 Remove the guesswork from reporting
No more incident reports falling through the cracks. Our hotline tool gives employees a trusted, easy-to-locate place to speak up about workplace concerns.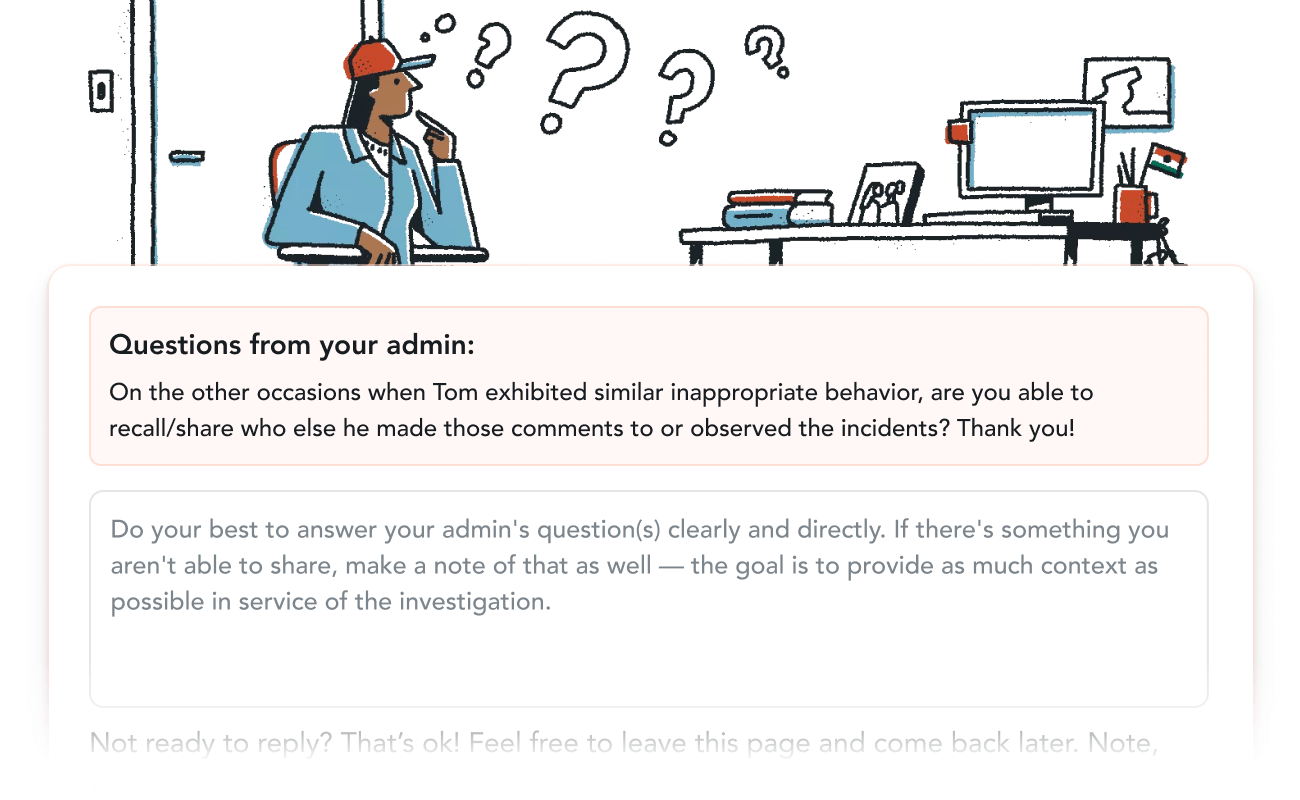 Bi-directional communication with reporters
Get the information you need in your investigations. Follow up with your employee reporters anonymously (or not) with our secure communications system. Dig deeper with advanced analytics reporting.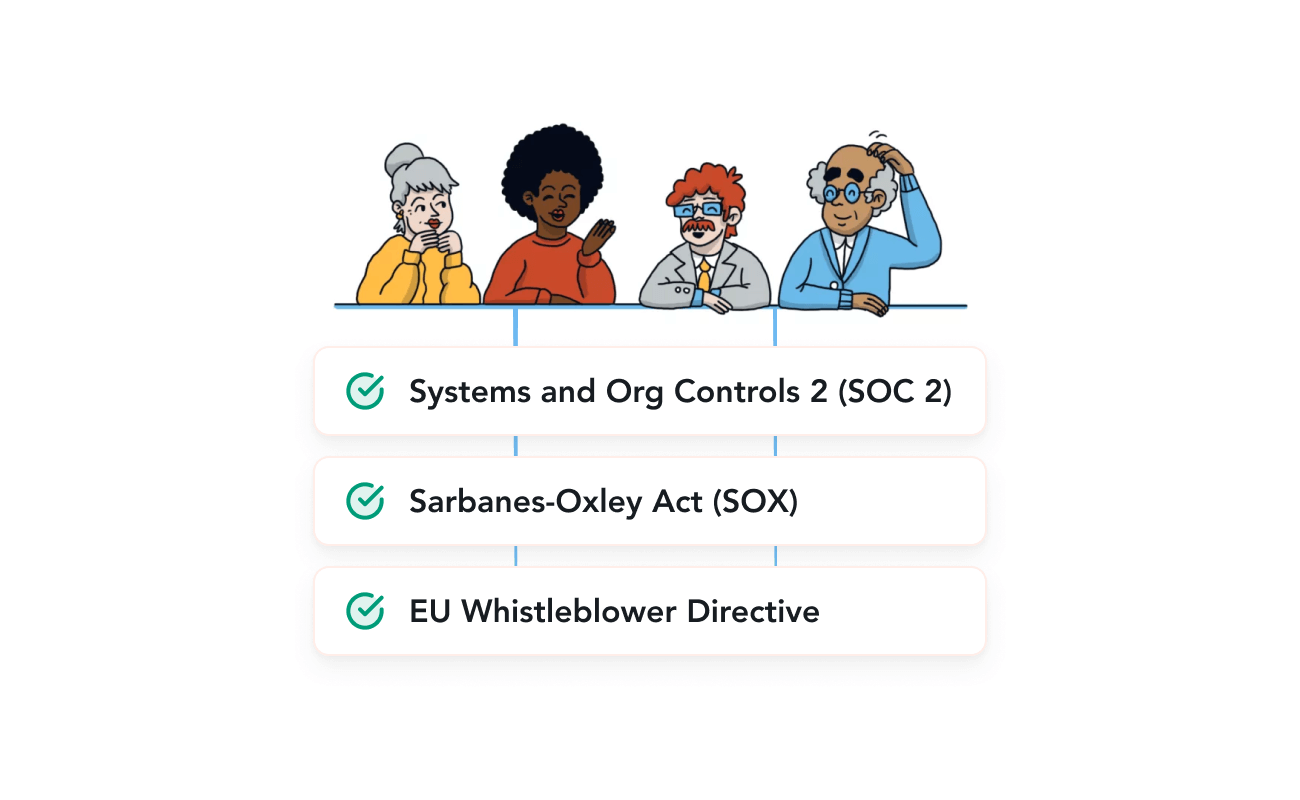 Meet regulatory requirements
Ethena's hotline and case management tool helps you stay compliant with SOX, SOC II and the EU Whistleblower Directive.
Let's build a better workplace together
With powerful compliance training tools and engaging content, Ethena is helping employees navigate tricky situations, solve problems, and view HR as a trusted partner. Schedule time with a member of our team to learn more about our compliance training platform and courses.