Imagine walking into your office and being told that your hairstyle — the one that looks fabulous and is a reflection of your heritage — doesn't look "professional." Or, simply deciding to wear your hair natural, as it grows out of your head, and being told that it doesn't meet the company's standards of professionalism.
These scenarios portray a common experience among Black employees and students. In the workplace and schools, Black people have been discriminated against based on their hair — when wearing various natural hairstyles like:
Afros
Braids
Bantu knots
Twists
Cornrows
Locs
And others
Basically, these are hairstyles that celebrate Black women and their hair. This type of discrimination, based on race and ethnicity, has prompted legislation called the CROWN Act.
What is the CROWN Act?
The Crown Act, which stands for "Creating a Respectful and Open World for Natural Hair" Act, is legislation that prohibits discrimination against employees (and applicants) based on their hair texture or wearing of protective hairstyles like braids, twists, bantu knots, or locs. As of December 2022, it is currently law in 19 states, including California and New York. On the federal level, the US House of Representatives passed the CROWN Act on March 18, 2022, but the legislation has not yet won support in the Senate.
It was created in 2018 by four Black women: Esi Eggleston Bracey of consumer brand company Unilever, Kelli Richardson Lawson and Orlena Nwokah Blanchard of Joy Collective, a Washington, DC marketing firm, and policy architect and strategist Adjoa B. Asamoah.
Since then, this collective of women has grown into a 91-member coalition called The CROWN Coalition, which includes organizations like the NAACP, American Civil Liberties Union (ACLU), health care advocates and associations, religious groups, nonprofits, sororities, and notably, the beauty brand Dove, a subsidiary of Unilever, one of the coalition's founding members. Together, they have advocated for, supported, and sponsored legislation nationwide against race-based hair discrimination.
Why does the CROWN Act exist?
Following the bill's approval in the U.S. House of Representatives, CROWN Coalition co-founder and civil rights organization the National Urban League stated that the CROWN Act is "…working to create a more equitable and inclusive experience for people of color through the advancement of anti-hair discrimination legislation."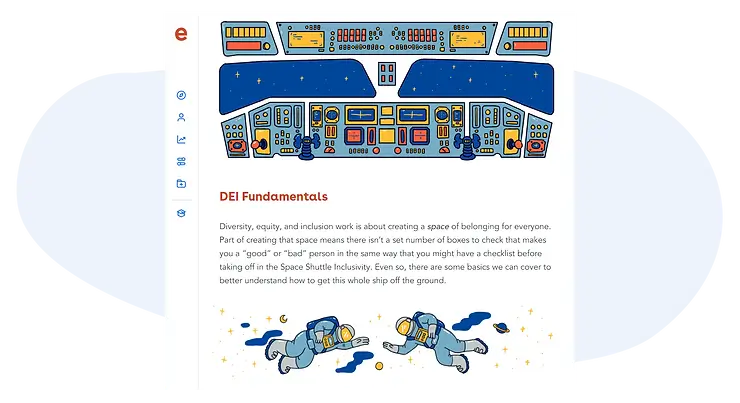 The goal of this anti-discrimination law is to strike down racial discrimination related to Black and African hair textures and protective styles, a term used to describe low-manipulation natural hairstyles like braids and twists worn in workplaces and schools. Hair, like skin color, is another way to deny equal rights to individuals under the coded language of "professional" or "appropriate." This has put Black women, especially, at risk of losing job opportunities and advancement.
Title VII of the Civil Rights Act of 1964 protects against employment discrimination based on race, color, national origin, sex, or religion. But what has been considered discrimination based on race and national origin has been open to legal interpretation. The CROWN Act would help close the gap, making it clear that hair discrimination is racially-motivated. When Black professionals began increasingly entering the workforce and offices in the 1950s, '60s, and into the '70s, many felt that they had to bend to social norms — straightening, or relaxing, hair to fit in with the dominant idea of what it means to work in a professional world with historically white-centric workplaces.
While our awareness about race discrimination has increased since the Civil Rights movement, there is still a long way to go. Antiquated, white-centric ideas of acceptable, professional appearance persist, as evidenced by a 2019 study by Dove, which found that, "Black women are 80% more likely to agree with the statement, 'I have to change my hair from its natural state to fit in at the office.' " In addition, the study found that Black women's hair is 3.4 times more likely to be perceived as unprofessional than non-Black women.
Which states have adopted the CROWN Act?
In 2019, California became the first state to pass the CROWN Act into law. As of December 2022, the CROWN Act is currently law in 19 states, including:
Alaska
California
Colorado
Connecticut
Delaware
Illinois
Louisiana
Maine
Maryland
Massachusetts
Nebraska
Nevada
New Jersey
New Mexico
New York
Oregon
Tennessee
Virginia
Washington
Legislation has been filed, or pre-filed, in numerous additional US states. Several states like Ohio, North Dakota, Montana, Wyoming, and Hawaii, have yet to file any bills. However, there are more than 40 municipalities that have enacted the CROWN Act, or similar legislation, in many of the states where the CROWN Act is not yet law, such as:
Austin, Texas
Ann Arbor, Michigan
Four cities in Ohio
The US Virgin Islands
And nine cities and/or counties in North Carolina
As a fun recap on how U.S. laws are made, in order for the CROWN Act to become federal law, the bill must pass the Senate, and then be signed into law by the President.
The CROWN Act's impact on the workplace
Wearing certain hairstyles to work is not only an expression of personal taste, but for many people of Black heritage. It's also a way of celebrating identity and individuality. Protecting this choice is a step in addressing a type of discrimination that has long existed in the workplace.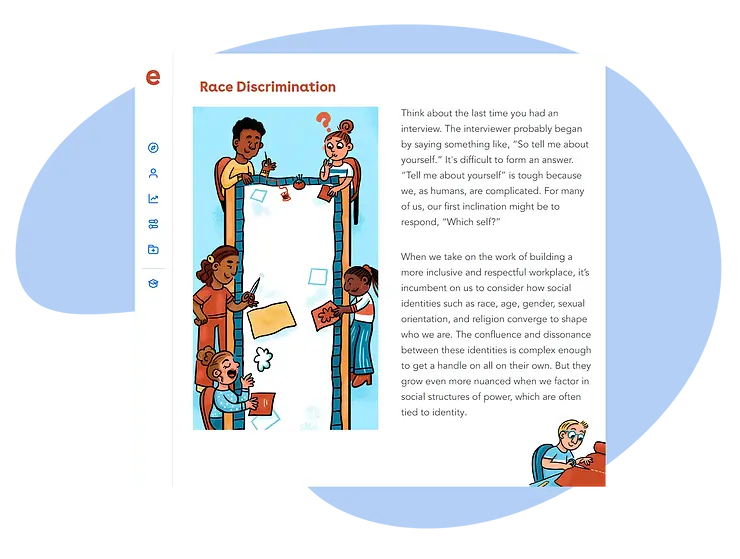 Hair discrimination can take many forms. Here are some examples:
Devyn Marshall, a preschool teacher in Los Angeles, recalls being told her curly hairstyle was "too extravagant for the workplace" by her supervisor, who then suggested she "tone it down," by putting it in a ponytail.
Chastity Jones was offered a job as a customer service rep at a call center in Mobile, Alabama. Her future employers asked her to cut off her locs, which was against company grooming policy. She refused, which resulted in the job offer being taken away.
Abdul Jabbar Gbajiamilla, accused his clothing store employer in San Diego, CA, of firing him for wearing cornrows to work.
The CROWN Act protects Black employees — and students — who choose to wear their hair natural or in styles from hair discrimination based on race. Even though it is not federally mandated, it is influencing company policies across the United States.
In late 2020, in the wake of states enacting CROWN Act laws, UPS took the initiative to set its own hair policies, walking back prior rules on appearance to support freedom of all employees to wear natural Black hairstyles (the policy also covers facial hair).
Since its enactment in California, only one case has been filed using the state's CROWN Act law. Jefferey Thornton claimed a job offer was rescinded with a local San Diego office of an events company he'd previously worked for because he refused to trim his locs.
Final thoughts
Even though the CROWN Act is not federally mandated, it is a new standard for inclusive and respectful workplaces, and a legal guidepost for hiring policies. If you're looking for discrimination training to help support your workplace efforts on diversity, equity, and inclusion, request a sample today to see if Ethena's modern workplace training is the right fit for your company. Or if you'd like to brush up on training your hiring managers best practices and inclusive etiquette when making hiring decisions, request a sample of our Hiring & Interviewing training to see what it's all about.
Want to skip the pleasantries? Let's set up a no-nonsense chat and get right into details.
Ethena is a modern compliance training platform that delivers current, cringe-free content that employees actually enjoy. Request a sample course to see for yourself! If you're ready to bring complex issues to life through thoughtful real-world examples, dynamic multimedia, and actionable next steps, let's talk to see if Ethena is right for your company.
---