On any given workday, we have to negotiate a fair amount. Managing dueling POVs during a high-stakes presentation … squeezing in a coffee break amidst new hire interviews … choosing between a post-work yoga class … or picking up your favorite snack to nibble while enjoying the latest Netflix release.
But one thing we should never have to negotiate is sexual harassment in the workplace. The stark reality, however, is harassment happens. That's where Ethena comes in: Our mission is to help companies like yours build ethical and inclusive teams.
Today's topic is the PoSH Act of India, which deals with the prevention of sexual harassment in the workplace — a law you're likely familiar with if you have employees based in India.
Some context for the PoSH Act
Instituted in 2013, the PoSH Act — an acronym that stands for the Sexual Harassment of Women at Workplace (Prevention, Prohibition and Redressal) Act — protects employees in India from sexual harassment by laying out helpful frameworks for behaviors that are and aren't welcome in the workplace.
Ethena's flagship harassment prevention training now complies with the PoSH Act (as well as laws in several other international locations), but how do you ensure that your workplace is compliant with PoSH law? (We're talking beyond just training.)
For that, read on.

What does the PoSH Act actually do?
The PoSH Act aims to protect women in the workplace by establishing:
awareness of sexual harassment
methods to discourage such actions, and
clear paths for reporting complaints of sexual harassment.
(We'll take a quick pause here to mention our hotline and case management tool, a great fit for situations like this one.)
Under the Act, all women employees, regardless of work status, can seek amends for sexual harassment in the workplace. Also: although PoSH itself is not gender-neutral, many companies elect to broaden their policies to protect against all instances of sexual harassment against an employee — of any gender.
Beyond just the company's physical premises, the PoSH Act applies to the "extended workplace;" locations like virtual meetings, calls, company-sponsored vehicles, or other transportation used by employees to get to work.

What is required for compliance under PoSH?
At a minimum, here's an overview of what your organization need to implement for compliance with PoSH:
1 — Establish an anti-harassment policy
Be clear about what constitutes harassing behavior in your workplace and include steps to take if a sexual harassment complaint is filed.
2 — Create an Internal Complaints Committee (ICC)
Employers are required to form an Internal Complaints Committee, or ICC, at each office or branch that staffs 10 or more employees. The committee is designed to define, interpret, and implement the internal POSH policy, as well as address, investigate, and resolve complaints of sexual harassment in the workplace.
What are the requirements for a PoSH ICC?
To fulfill requirements, each committee must:
Be led by a woman in its presiding officer position
Have a minimum of four members — including one external member — at least half of whom must be women
Include at least two members "committed to the cause of women or who have experience in social work or who have legal knowledge," as well as one member from an NGO or association committed to the cause of women or familiar with issues related to sexual harassment
But what about for companies with fewer than 10 employees?
District officers in every district in India are responsible for creating a Local Complaints Committee (LCC) to receive complaints from women at companies with fewer than 10 employees — i.e., the unorganized sector, such as domestic workers, home-based workers, and voluntary social workers — or where the complaint is against the employer themself.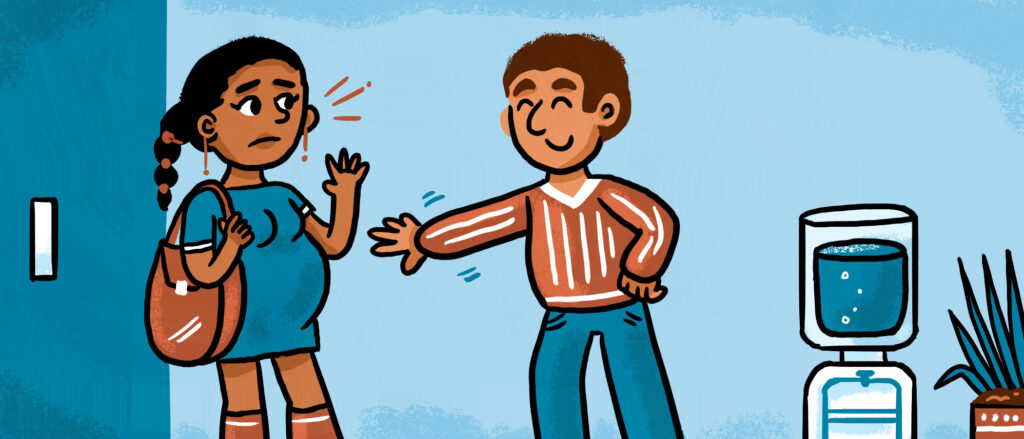 3 — Provide sensitization and awareness training around the PoSH Act
While training can be deployed in a number of ways (in-person sessions, interactive webinars, or e-learning modules like those offered by Ethena) — it must be for both employees and ICC members alike.
4 — Display posters and notices in plain sight
Keep it visible. Businesses are required to create awareness, so it's critical that notices stand out. Think posters displayed in high-traffic workplace areas like a canteen, notice board, kitchen, or washroom.
5 — File annual reports
Document, document, document. Employers are required to file reports with the district officer, disclose the number of sexual harassment complaints filed, and note what courses of action have been taken.
Failure to comply can lead to serious consequences, including fines (up to ₹50,000 Indian Rupees) and legal action (like canceling a business license for repeated incidents).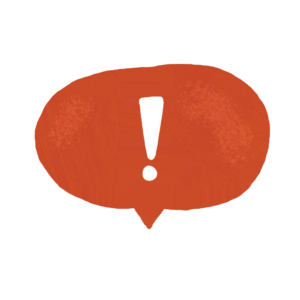 Best practices for internal PoSH policies
Once you have all this information laid out, ensure it's kept where employees can find it. Your company handbook should clearly document any and all internal PoSH policies, including details on how to report complaints and how a typical investigation is carried out.
Also, be sure to cross-check that relevant information appears in the right places. For example, since sexual harassment complaints typically go through a company's ICC, add the committee's contact details into the PoSH policy section so it's easily accessible to all employees.

Ethena has your back when it comes to getting in compliance with PoSH law
Before we leave you, allow us a moment to share why Ethena's training is so great. It's convenient, with click-of-a-button delivery that lets you assign out exactly what's relevant to that employee based on their location and role. (Say goodbye to overtraining.) Plus, it's memorable and cringe-free, so the information actually sticks. Just ask our learners, who have given us over one million positive ratings to date!
Our harassment prevention course complies with PoSH now, so speak with a member of our sales team today or check out the pricing page if you'd like to see where Ethena fits in with your existing PoSH compliance program.