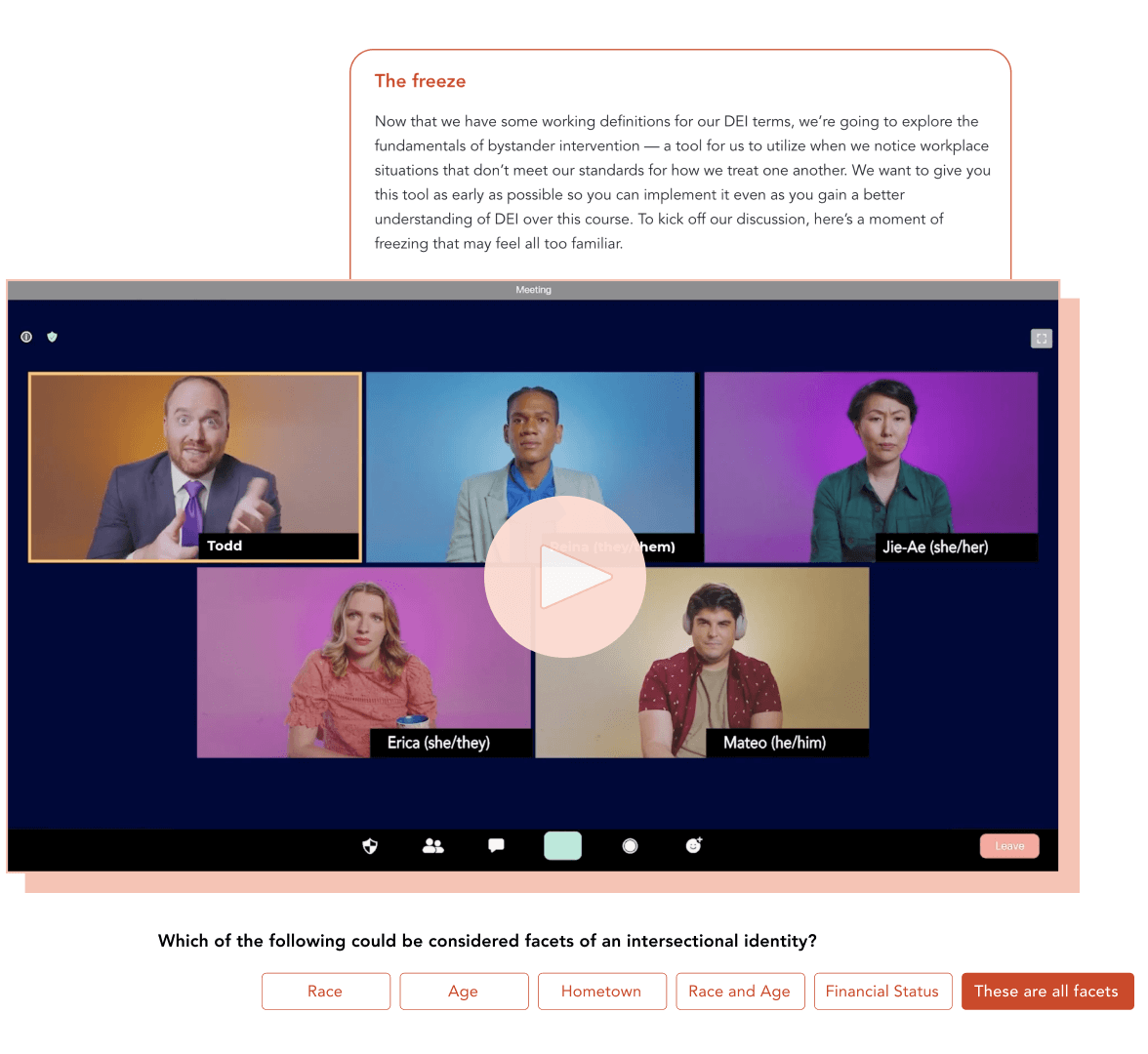 Corporate DEI Training
93% Positivity Score
56,000+ Learner Ratings
Diversity, equity, and inclusion are like a bacon-egg-cheese – you need all three for a perfect sandwich, and you need all parts for a more inclusive workplace. Provide your team with the ingredients to understand, support, and celebrate coworkers from diverse backgrounds and build a better, more inclusive organization.
Try our corporate DEI training for yourself:
What's covered in our corporate DEI training?
This course covers foundational concepts of Diversity, Equity, and Inclusion (DEI), along with clear definitions of terms and fundamentals and tools to identify a range of biases, intersectionalities, and places to bring more compassion and awareness to bring everyone to the same table.

40 minutes
7 training modules
Optional microlearning
Additional languages available
Customize content
Created to help learners understand, support and celebrate coworkers with rising identities through compassion and intersectional awareness
Deliver via Ethena's LMS or your LMS solution
Introduction to DEI
Why DEI work matters
Acknowledging biases
DEI Fundamentals
Key terms and definitions
The 5 D's of Bystander Intervention
Identity
Defining identity, rising identities, and intersectionality
Intersectionality
How our social identities converge to shape us
Bias
Types of biases and how to root them out
Microaggressions
Intent vs. impact framework
Strategies for speaking up
Inclusive Workplace Best Practices
Building inclusive workplaces as a team
Available Mini-Courses
Keeping DEI Work Sustainable
DEI in the Remote and Hybrid Workplace
Disability Inclusion in the Workplace
Visible, Invisible, and Hypervisible Identities
Being an Ally with a Rising Identity
Discussing Politics at Work FAQ
Religious Inclusivity
Understanding Privilege
Bias in Hierarchical Relationships
Running a Live DEI Discussion
Starting an ERG
Neurodiversity and Workplace Communication (coming soon)
Tokenism in the Workplace (coming soon)
Skills learned
An understanding of internal biases and how to change behavior to create an environment where everyone can be their authentic selves at work
A playbook for building better relationships through bystander intervention, identifying biased behavior, and navigation mistakes with empathy when they happen
An ability to hold informed conversations that build a more inclusive culture
Why train your teams on Diversity, Equity, & Inclusion?
Diversity, Equity, & Inclusion training may not be a legally mandated course, but it is incredibly important regardless. The more workplaces diversify, the clearer the importance of diversity to company success becomes. But diversity has to be actively sustained through inclusive and equitable efforts.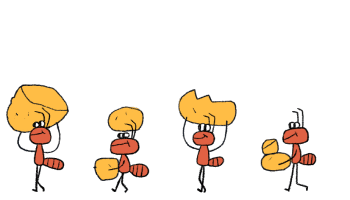 More diversity, better business outcomes
Good corporate DEI training can help companies understand not only how to not only build more diverse teams, but can also teach the importance and value of building an inclusive culture.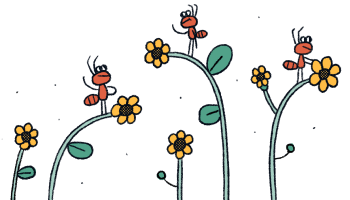 I'm no expert, but …
This course makes sure everyone, including leadership, gets on the same page by approaching topics in a thoughtful way that doesn't make assumptions or make anyone feel bad about where they are in their own DEI journey.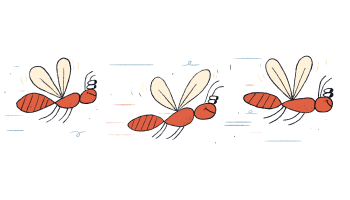 We've already gotten an A in DEI
We get it: it can be hard finding training that aligns with your company's DEI initiatives and goals. We create content with that in mind: including racially and culturally diverse names and characters, inclusive language, and authentic scenarios beyond the fundamentals.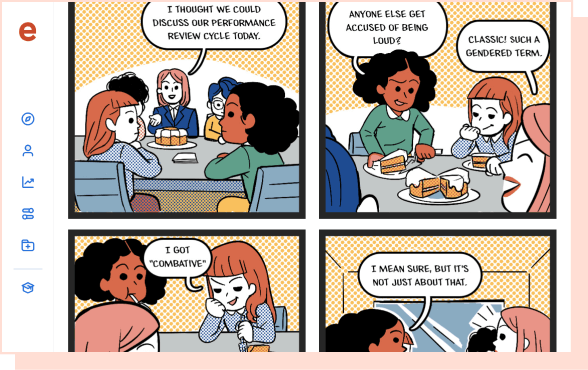 Try it yourself – for free!
We know seeing is believing, so we've made it possible for you to test-drive our best-in-class corporate DEI training today — on us, naturally.

The right content, on the right platform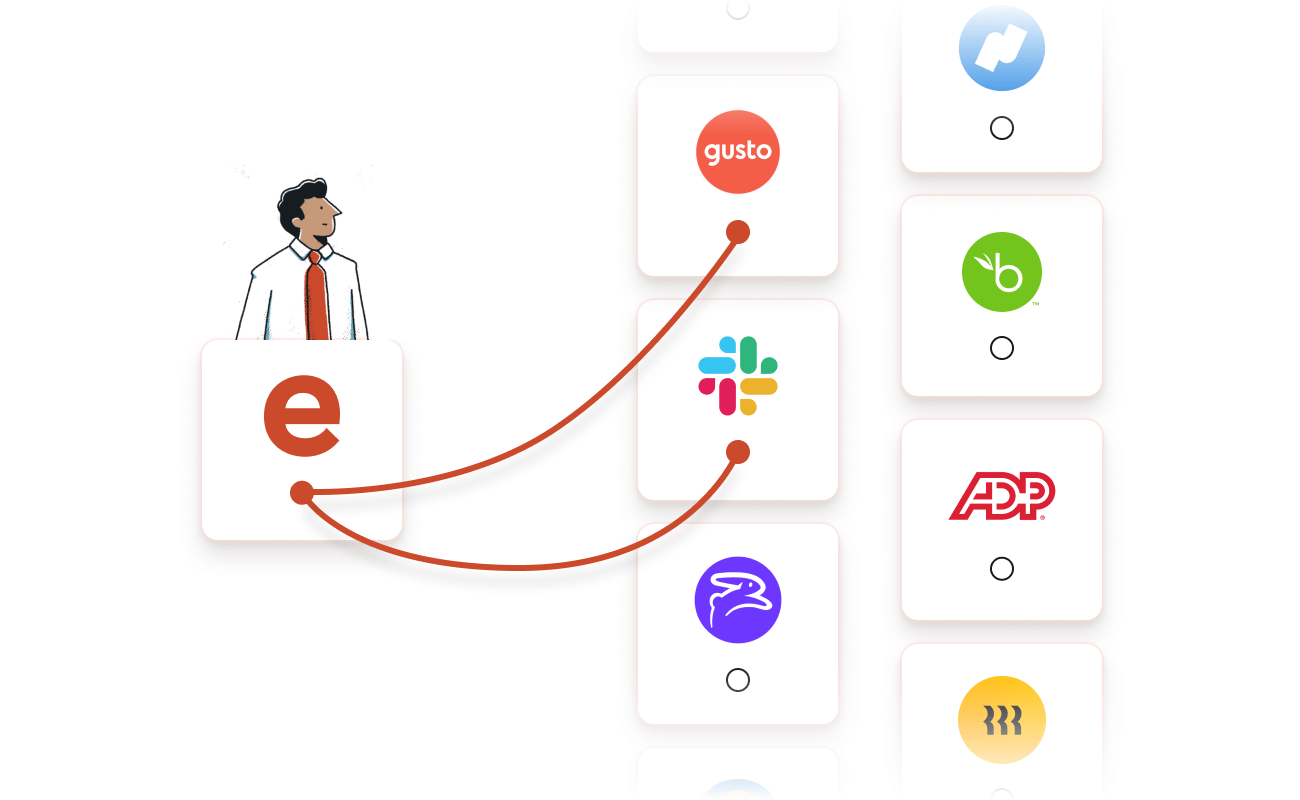 Flexible integrations and training delivery
Deliver training exactly where you want with hundreds of integrations.
Host Ethena training on our LMS or yours
HRIS integrations for seamless employee management
Email, Slack and ZoomChat training notifications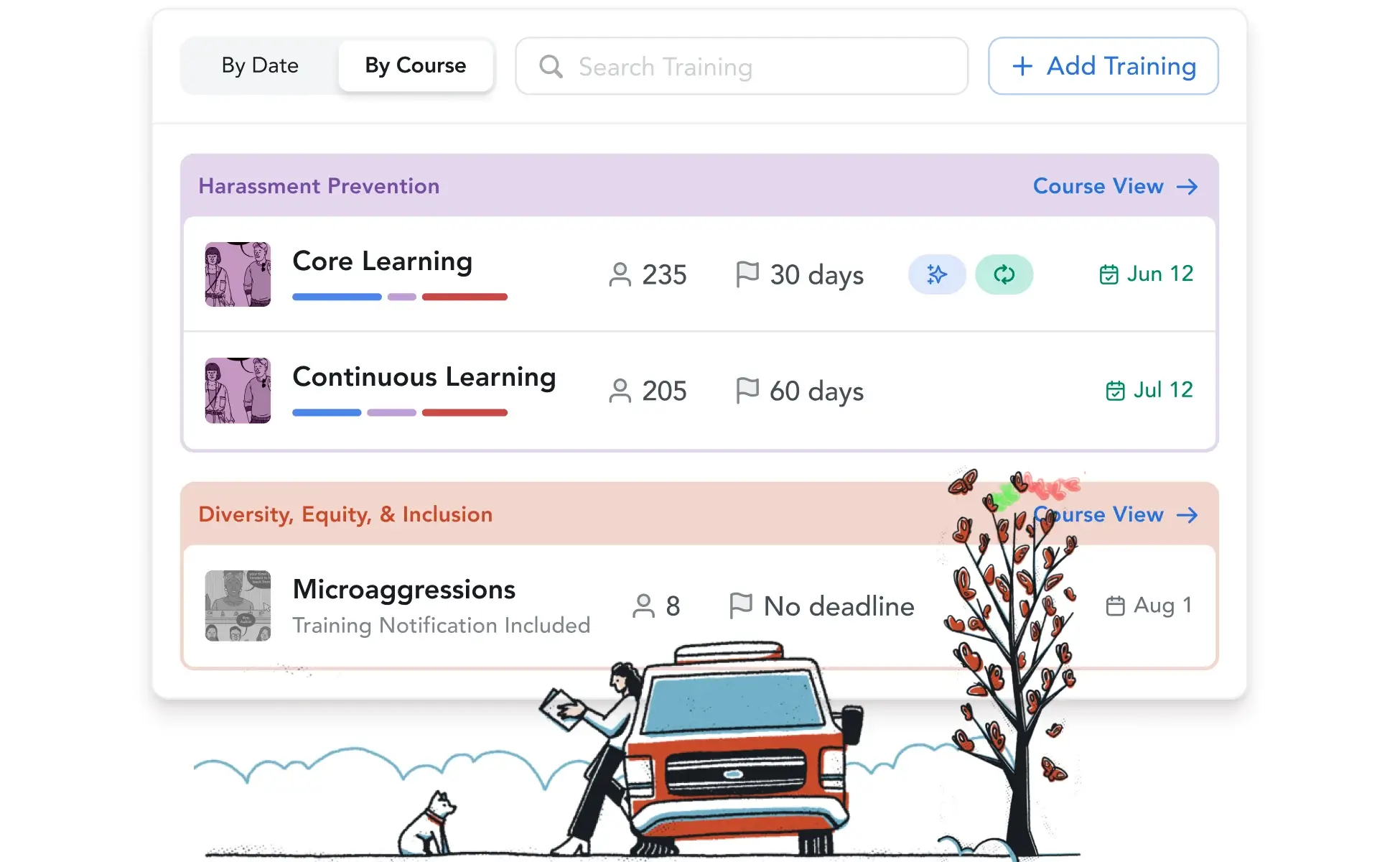 Easy and accurate reporting tools
Our analytics dashboards track training completion and provide in-depth reports.
Slice metrics by department, location or role
Export reports for regulators or third parties
Dive deeper with custom analytics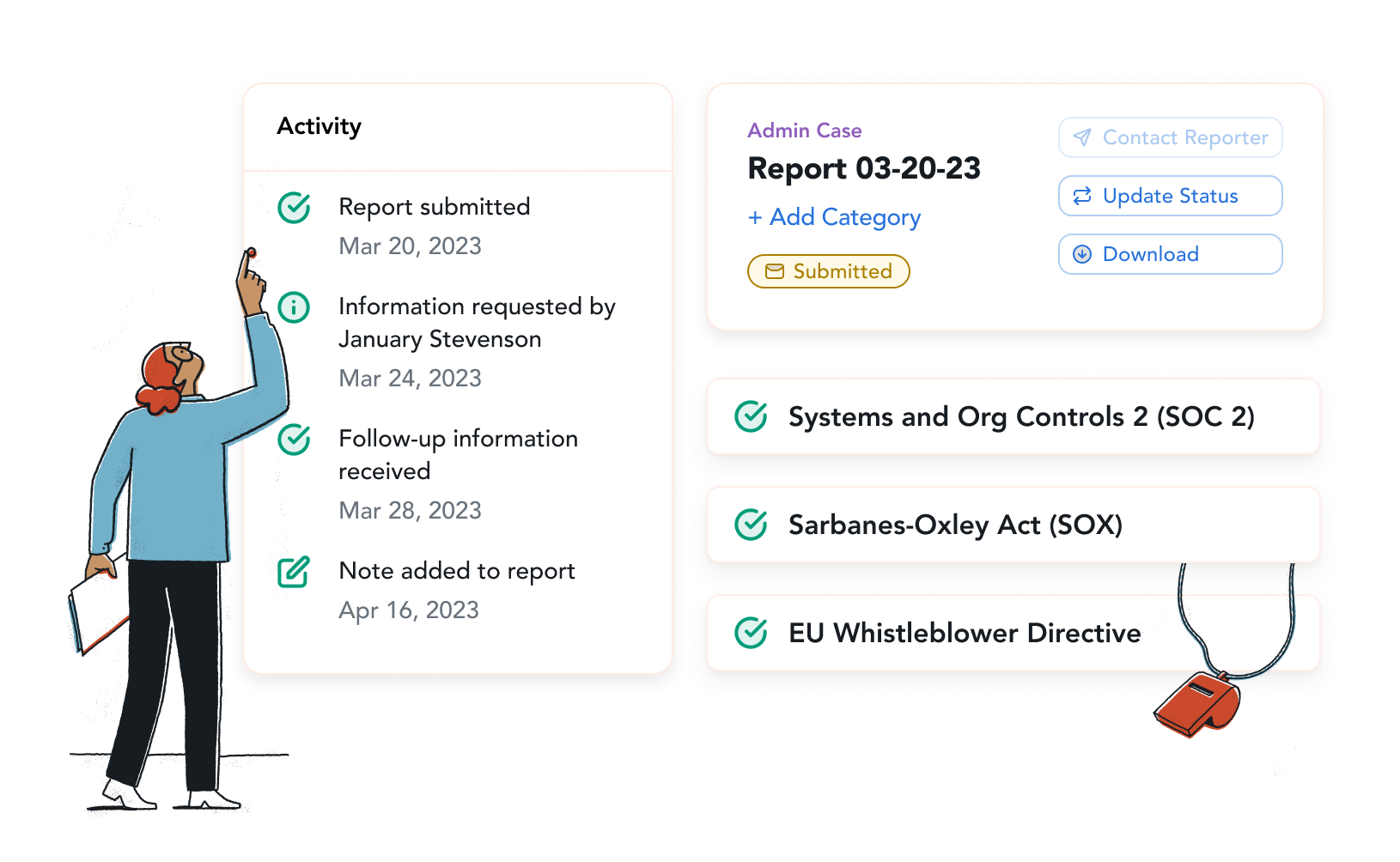 Enhanced hotline and case management suite
Give your team the tools to navigate tricky situations at work.
Encourage employees to speak up with misconduct reporting
Track and respond to concerns with case management
Meet whistleblower hotline requirements (SOX, SOC II, EU Whistleblower Directive)
Other courses we think you'll like
This course pairs well with a white wine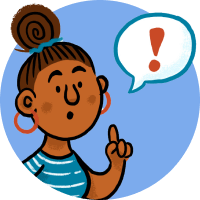 Harassment Prevention
Go beyond check-the-box regulation requirements to inspire your learners to foster healthy and inclusive workplaces with our Harassment Prevention course.

Take a look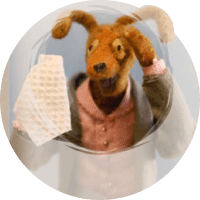 Code of Conduct
Pick from 25 short micro-lessons to build your own Code of Conduct focusing on the issues most relevant to your teams.

Take a look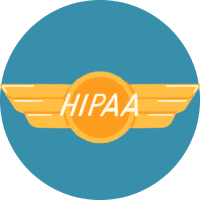 HIPAA
Our HIPAA training is for tech teams who handle personal data, so you won't see any scrubs here!

Take a look