How To Measure The Success of Your Compliance Training Program
It's a well-known fact that engaging and impactful compliance training is one of the most effective ways to foster a safe and inclusive company culture.
When done right, compliance training on topics like Harassment Prevention, Anti-Bribery & Corruption, Hiring & Interviewing, and Diversity, Equity & Inclusion can foster a workplace atmosphere of growth, comfort, and even improved employee retention. Although the content of compliance and ethics training is often an organization's top priority, what is often equally important is understanding if the material taught resonated with the staff and is actually being implemented in day-to-day life.
We've pulled together some recommendations for organizations looking to measure the effectiveness of compliance training, proving the value it adds to the company.
Have clearly defined goals
It's one thing for employees to complete training, but another for them to implement the education received on a daily basis.
Since each training will likely be far different from the last (Harassment Prevention training, for example, stems from a different need than Anti-Bribery training), employers need to set clear metrics and expected outcomes for employees before they start learning. When leaders have a clear understanding of what learning objectives should be met by employees, implementation of the education will be easier to track.
Let's say, for example, your company is providing harassment prevention training because it is required by the state. By the end of harassment prevention training, you may want employees to understand how to file an internal harassment complaint with human resources. (Ethena's platform lets you upload your own company policies and resources so they're always available during training, but we're not here to brag.) Knowing how to file a complaint is an actionable learning objective employees should be able to implement right away after training ends, but it's also an objective that is easy for the company to track when it comes to employee implementation.
It's crucial as a leader to take the time to curate well-thought-out learning objectives and make them unique to the specific training, as these objectives will drive future assessments and training strategies. It's also recommended that you build these learning objectives off of key aspects that will drive impactful behavior change, like knowing where to find the email for Human Resources or links to state or federal resources.
Not only does building your training and assessments from meaningful, performance-based learning objectives help you better track understanding and employee implementation, but clear objectives also foster a more coherent and effective experience for your learners.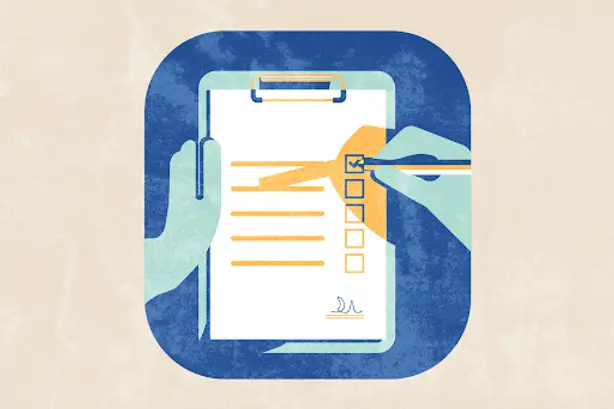 Track participation and completion rates
Now that clear metrics and impactful learning objectives have been set, the next step is to start tracking employee participation and training completion rates.
How employers track participation and completion rate will vary widely due to how the training is presented to staff. Training can be in-person, online, or a hybrid of both. If training happens to be online through a third-party platform like Ethena, time and efficiency can be significantly improved since participation and completion rates are automatically tracked and recorded on an individual and group level. (Plus, we handle all the training delivery and reminders, so you don't have to!) Studies even show that employee participation, retention and completion rates improve significantly when using an online or hybrid approach due to the ease of use and expert facilitators.
Completion and participation rates are one of the most effective ways to evaluate if the modules provided are engaging and resonating with learners.
Conduct knowledge assessments and competency checks
Knowledge assessments and competency checks–this recommendation may seem the most straightforward and obvious, but it's one that often gets overlooked in the midst of urgent meetings, important projects, and the everyday hustle of work. And it's important to do these with frequency, because our attention spans are quick to forget what we might have learned last quarter.
Before each training program begins, it's recommended to have each employee take an assessment on the training topic that will be provided. This will help you understand the learner's benchmark knowledge level. Not only will you have a metric to measure against once training is completed and provide a post-training assessment, but these tests can also show which topics should be covered more in-depth and where current employee knowledge may be lacking.
Along the same lines of pre-training assessment, a post-training assessment should be completed by each individual who undergoes training to test competency. These test results can, and should, be compared to the pre-training assessment scores. On top of seeing if employees retained the content taught, these assessments can also show you areas where training materials should be improved in the future.
Assess training feedback
Feedback coming from leadership to entry-level team members is essential for any business to run like a well-oiled machine, and a similar feedback loop should be applied to compliance training initiatives as well.
Once training is over and employees have gone back to their day-to-day, training providers should send out a questionnaire to all staff that will help determine the training effectiveness. These surveys can include questions on the topic of employee behavior change or respondents can simply share what their biggest takeaway was. When sent out in a reasonable timeframe, the survey will provide feedback on training effectiveness and where there may be room for improvement within the current education provided.
Survey results can fill in the gaps of where compliance training may be lacking or thriving, giving the organization a clear understanding of how, and where, to make adjustments to future training. This open feedback loop between employee and employer is essential for creating a well-rounded training program that actually works.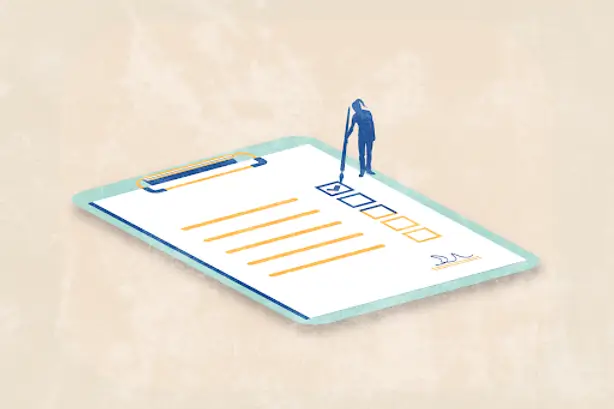 Think of long-term success
Lastly, tracking implementation, competency, and acquiring feedback shouldn't stop just days after training has concluded. It's important to check in with team members long after their final module has been completed to make sure they feel confident and well-prepared in the workplace. Plus, when training only happens at the start of the year and is never spoken again, incidents of harassment, for example, can actually increase.
Luckily, a modern, continuous learning model of training is available to keep the important lessons fresh and relevant, with a one-of-a-kind platform that encourages feedback and tracks and reminds learners automatically, so compliance teams can breathe easy. (Hint: that's us!)
Learn more about Ethena's compliance training for today's teams!
---
This post was written in partnership with Literal Humans.