We're told often enough these days that the world is at our fingertips; a few clicks of the mouse and we can access reams of information in the workplace. But with this seemingly infinite access to data comes the serious responsibility of keeping it secure and safe.
Welcome to the ever-evolving universe of Cybersecurity Awareness training, where the noble goal of protecting data from malicious actors reigns supreme.
Cybercrime, which refers to criminal activities carried out via a computer or network, is becoming an increasingly serious concern for companies around the globe. In fact, according to PwC's 2022 Global Economic Crime and Fraud Survey, it's the biggest threat facing most businesses today. In particular, phishing is fast becoming a huge financial drain for affected companies.
But that's just the tip of the iceberg, so let's talk about everything we cover in our own recently-released cybersecurity course, and why a training like ours is so crucial to the current and future health of your organization.

What is Cybersecurity Awareness training?
Think of it like a digital toolkit to help thwart cyber attacks by those aforementioned malicious actors: Cybersecurity awareness training empowers employees with the knowledge of how to keep data protected, whether from security breaches or other types of unauthorized access. It also helps employees adopt best practices to create strong passwords and avoid phishing attempts — all with the dedicated end result of (say it with us) … protecting data!
One quick note regarding data as we're referring to it here: keep in mind that it covers a fairly broad base and can include personal, sensitive, confidential, and public information.
Does my team need Cybersecurity Awareness training?
If you work in the tech universe and handle data, that would be a resounding yes. Why? Because ultimately, you're working with consumer-related data, and consumers have the right to know that their information is being kept secure.
That principle of security applies no matter what the personal information is — whether it's a phone number, credit card info, Social Security number, health information, etc. — it must always be carefully and intentionally maintained. As an employee, you play a critical role in safeguarding data and ensuring information remains safe and secure in the workplace.
That's why the awareness part is so important here. With this cybersecurity training under your belt, you'll be well equipped to ensure those essential data guardrails stay in place. No hacking, smishing, phishing, or waterhole-ing happening under your watch! (Not entirely sure what all those things are? Yet another reason you need this training!)

What topics are covered in Ethena's Cybersecurity Awareness training?
This course trains employees to spot red flags and common methods employed by hackers to cause data breaches. The course curriculum, which runs approximately 20 minutes, covers:
Introduction to Cybersecurity
Types of Cybersecurity Threats
Phishing
Cybersecurity Best Practices
Through our Continuous Learning courses (consider these micro-lessons to further enhance your knowledge base), we cover additional cybersecurity-related topics. Our first one is Emerging Threats: QR Code Phishing, and we're always adding more!
---
---
Why should you provide cybersecurity awareness training in the workplace?
Here's a highly compelling reason: a whopping 85% of data breaches are caused by human error. So it bears repeating — if your employees handle data in the tech space, it's imperative they know the rules of the road to keep data secure.
Because as we'll outline below, the consequences of not knowing how to protect information are substantial.
Training helps reduce the risk of security incidents or breaches
Reality check: Like Fast & Furious sequels (what are we at now, like 100?), we know that cybercrime isn't ever going to disappear completely. But sitting back and doing nothing doesn't do you or your company any favors.
That's because the costs of cybercrime attacks pack quite a punch: According to a report from IC3, cybercrime victims reported losses of over $10B in 2022 alone. The best option? Train your workforce; by educating your team to identify cyber attacks, the risk of a breach at your company can be minimized.
It raises awareness and provides best practices to reduce workplace risk
This is no time to bury our heads in the proverbial sand: Cybersecurity measures are necessary to protect against cybercrime, and you must know what threats look like in order to prevent them!
Imagine how difficult it would be for you to succeed in your role of protecting consumer info without the knowledge of what you're up against. Impossible, right? Plus, the trend of many workplaces going remote or hybrid in the wake of COVID has led to new threats and safeguards, making it all the more crucial to understand the methods required to keep data as well protected from cyber attacks as possible.
Cybercrime can have devastating effects on an organization
A good reputation is worth its weight in gold, and cyberattacks can eat away at that gold, creating a huge potential for reputation loss. To pile onto the issues caused by reputational damage, data breaches can result in regulatory fines or lawsuits. According to IBM, the average cost of a data breach is $4.45 million as of 2023.
The key takeaway here? Doing everything we can to avoid cyber attacks serves everyone's best interests.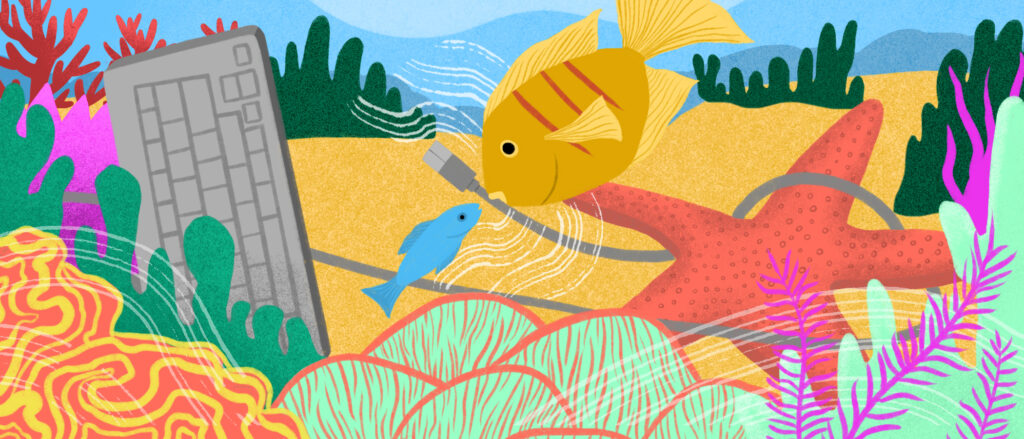 What makes Ethena's Cybersecurity Awareness training stand out?
We produce training for folks in the modern workplace, which is why this course was created with tech and remote workers in mind. This isn't your run-of-the-mill course that lazily checks boxes, either. It's engaging, effective, and innovative to ensure employees are equipped with up-to-date information and feel empowered to take action when needed.
We offer frictionless onboarding
We love a seamless experience, and serving up efficient solutions is just one of Ethena's areas of expertise. In addition to an array of admin-related tools, we offer a ton of integrations, scheduling flexibility, employee insights, and more. Plus, our online platform automates time-sucking tasks like manual assignments and reminders — it's built to auto-assign the correct training to your team no matter what state, country, or time zone they're working from.
We meet your employees where they are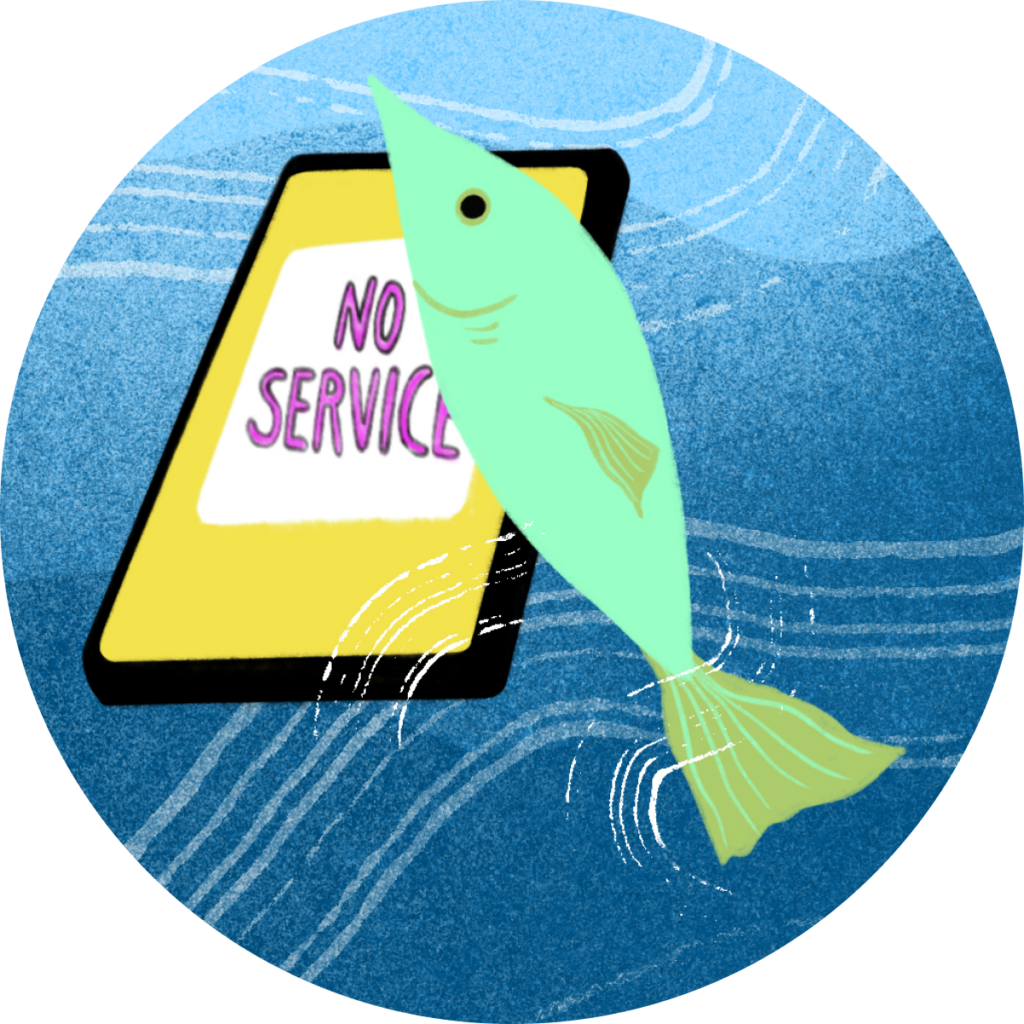 Ethena gets it: your employees want to complete training at their own pace and on their own schedule. And you don't want to chase after them to get it done.
With our innovative platform, there's no need for anyone to complete training all in one go. We automatically save an employee's progress so they can pause to take a break and pick it back up when they're ready. (Didn't we tell you we're all about those seamless experiences?)
We incorporate inclusive values and DEI goals into our content
Ethena's content demonstrates a commitment to building an inclusive company culture, and works in tandem with existing DEI goals. We address serious topics with our signature wit, non-cringy content, and a hefty dose of humor — alongside real-world scenarios enhanced by custom illustrations and short, delightful videos.
Learners love us (and they've told us so)
Compliance training with positive reviews? We wouldn't believe it ourselves if we didn't have the proof. But we do! Ethena has received over 1M positive reviews from learners (as you can imagine, we are rather chuffed about it). We're also a G2 leader, and have a whole library of great courses in the cyber-focused space, like Data Protection, and well beyond it, with compliance content that offers a holistic approach to building better workplaces, from Management Essentials to Unconscious Bias training.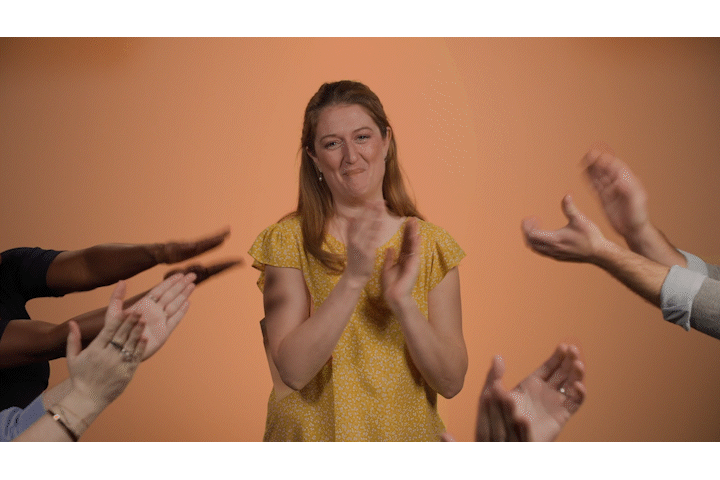 It's time to see Ethena's Cybersecurity Awareness training for yourself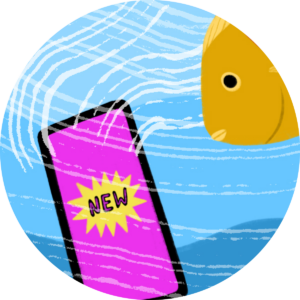 Ready to get cyber-secure? We love to hear it! You can talk to a member of our sales team today.
Or, if you'd prefer to continue poking around a bit yourself before speaking with a real live human, feel free to check out our pricing page or request a sample training so you can see for yourself why employees who've taken Ethena's courses find them so effective and inspiring.