When it comes to integrations, it's typically the case that "no news is good news;" if everything is working as designed, you don't need to worry about your integrations, and everything runs smoothly. Bing bang boom.
However! This is the rare case where we have an integration update, and it's actually good news: Ethena has added a host of new HRIS and directory integrations to make your life even easier. 🎉
With this expansion, we now integrate with the vast majority of HRIS and directory systems on the market, so you as an admin can set it, forget it, and get back to the stuff on your plate that actually deserves your attention. Pretty great news, unless you're deeply attached to extra-long onboarding workflows, or your favorite part of each week is uploading a new CSV to make sure folks are properly assigned. In which case … we're sorry we've taken that away from you?
But for everyone else, let's talk through what this means.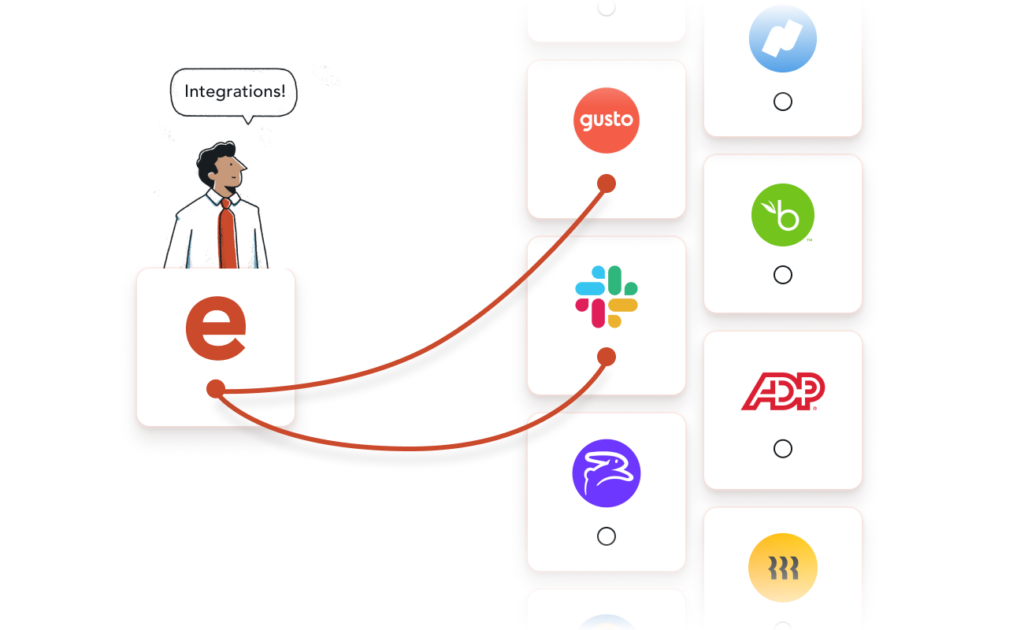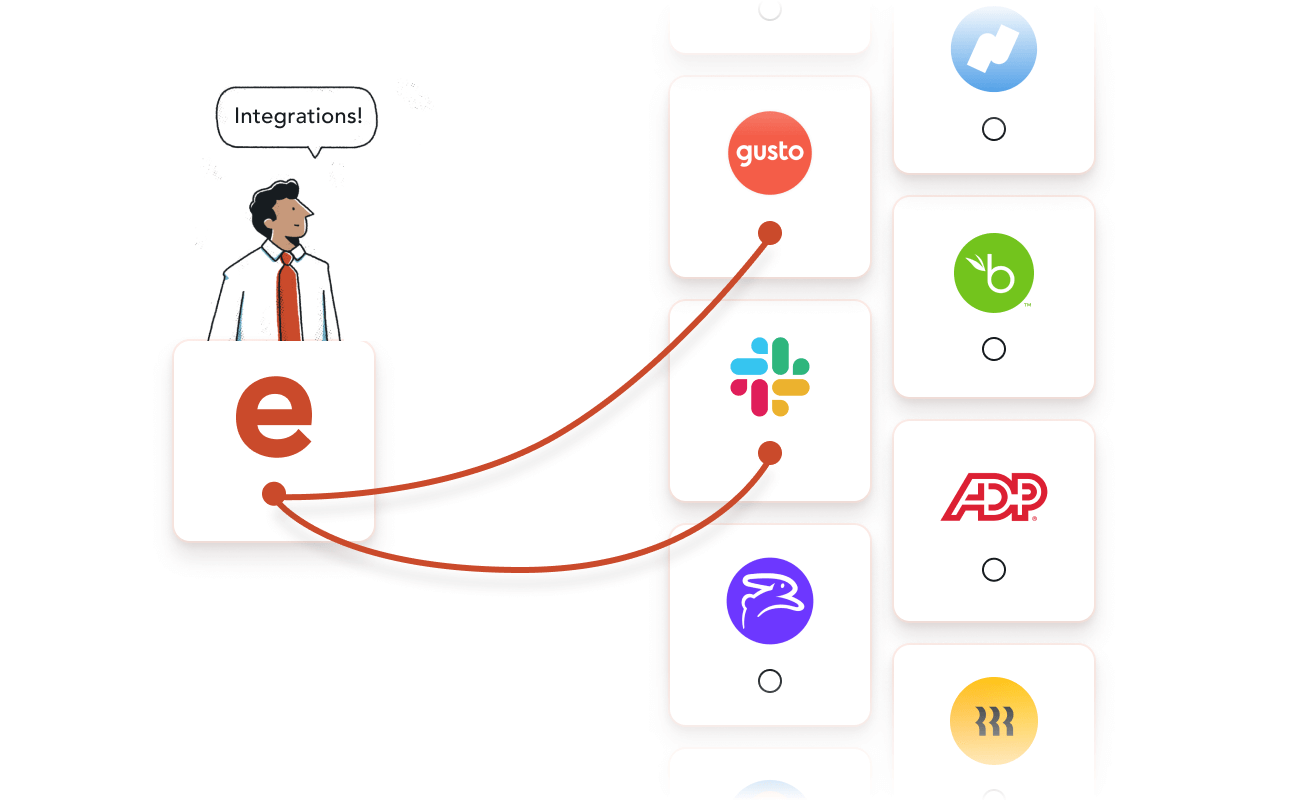 The side of integrations Ethena was already doing well
Before we move on to a list of the new systems we integrate with, let's level-set with what won't be changing.
The job of our integrations will still be to sync up your people between your internal system and Ethena. It will still be quick and painless to get up and running (most systems support getting set up in just a few minutes!), and our expert customer success team will still be there every step of the way to smooth out any issues. And once your HRIS or directory data is flowing into Ethena, you'll still be able to launch training right away.
So what's new with Ethena and integrations?
If you're extra interested in the nuts and bolts of this whole situation, we'll get into it further into this article, but the TL;DR is that we've recently expanded our list of supported integrations!
That means in addition to those you've already seen displayed on our website, we now offer seamless integrations for all of the following HRIS and directories:
| | | |
| --- | --- | --- |
| Gusto | Zenefits | Lucca |
| BambooHR | 7shifts | Visma Nmbrs |
| Rippling | alexis | Okta |
| Charthop | Altera | Onelogin |
| Hibob | Microsoft Azure | Paycaptain |
| Docebo | Breathe | Payfit |
| Intellum | Ceridian | Paychex |
| ADP | Charlie | Paycor |
| Workday | Deel | Personio |
| Humaans | Factorial | Ping |
| Justworks | Freshteam | Proliant |
| Namely | Google Workspace | Sage |
| Paylocity | HR Cloud | Kallidus |
| Sapling | HR Partner | Sesame |
| Sequoia | AllianceHCM | Square |
| SAP SuccessFactors | IntelliHR | UKG Dimensions |
| Trinet | Insperity | UKG Ready |
| UKG Pro | Keka | |
| Pro | Lano | |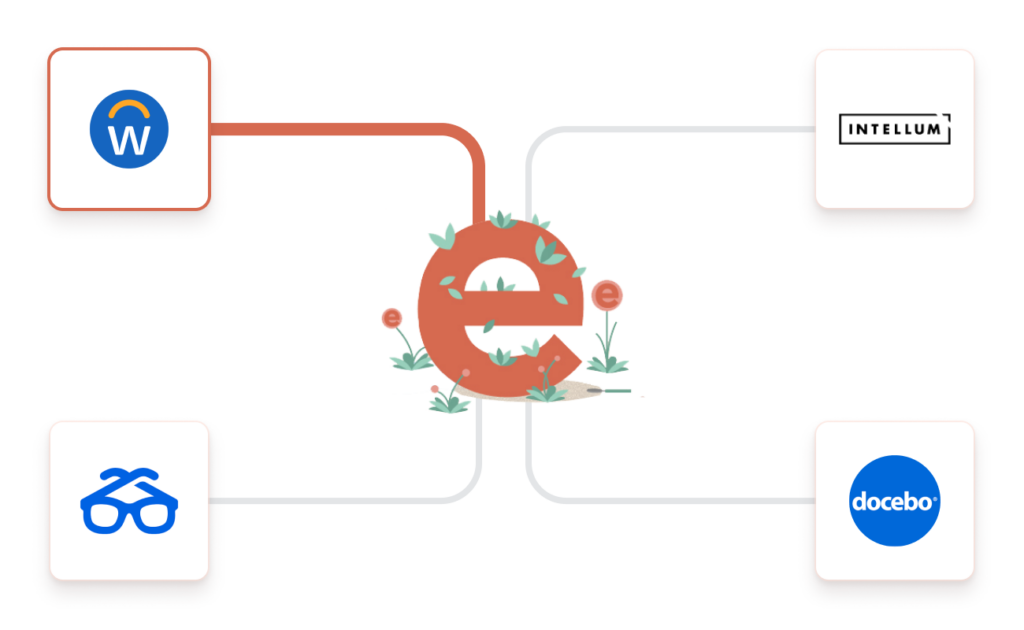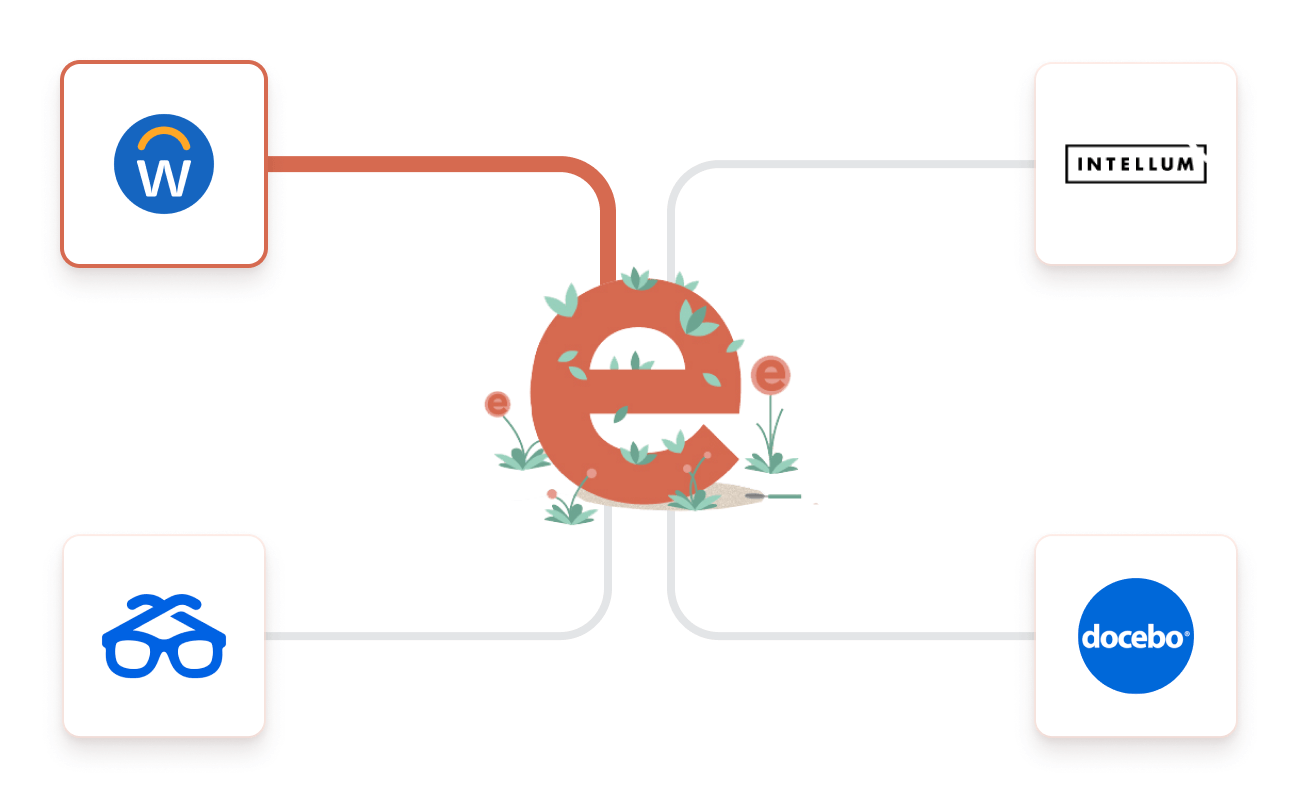 What does the onboarding process look like?
Some legacy HRIS systems do still require a few extra steps, but for more modern systems, onboarding takes just a few minutes — a self-driven process a user can intuitively navigate in just a few clicks. (Our stellar CS team has noted that onboarding time is often cut in half with an off-the-shelf offering like Gusto, Rippling, or BambooHR, and that even a complicated system like Workday is markedly lighter in terms of admin lift.)
Once you're in, you've entered the hands-off maintenance phase, as Ethena's best-in-class integrations framework is robust in the face of common challenges. It adapts to names or emails changing, ensures that new hires receive training automatically, alerts you when crucial information is missing, and can adjust when a team member moves to a new state or becomes a manager, all without manual involvement from you or your team.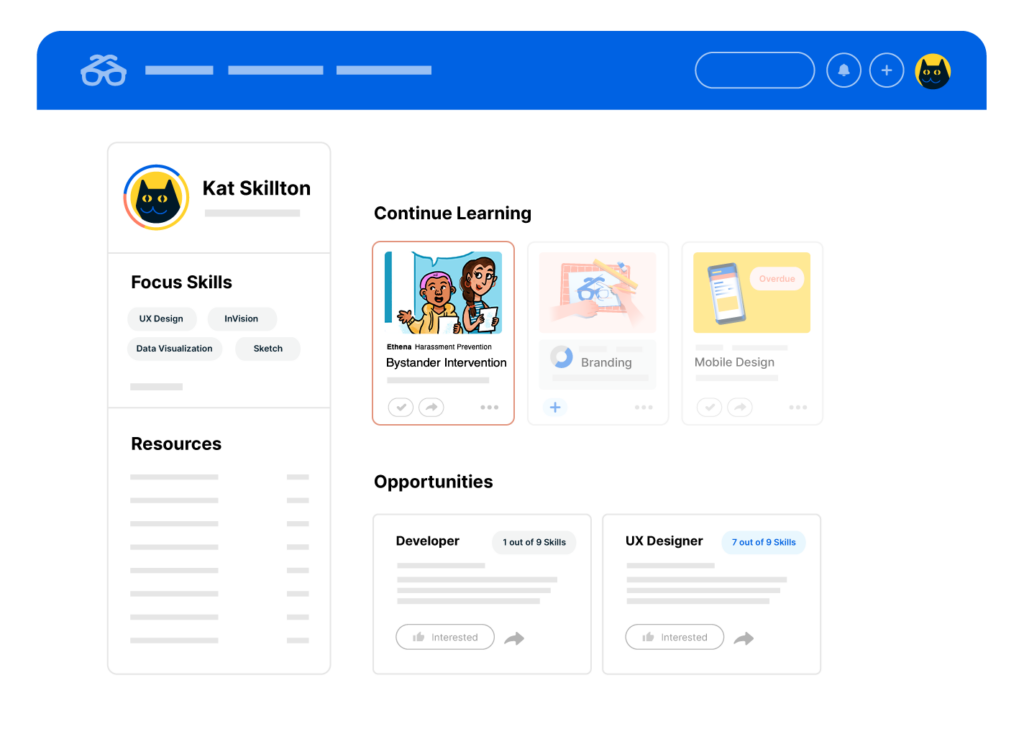 How exactly do you manage all that?
You know that deep dive into integrations we promised above? Now's your chance to skip ahead, in case that doesn't light your nerdy fire like it does ours. We won't be offended.
Integrations have a bit of a reputation for being fussy, often breaking the moment a piece of data behaves unexpectedly — like an email domain changing, or someone getting married and using a new last name.
But since those changes are a fact of life, we designed our sophisticated integration system to match up users intelligently and maintain them long term using your HRIS or directory's identifier. (Which means that even if identifying info changes, we'll maintain their record in Ethena. For example:
Did you start using Ethena without an integration and add one retroactively? We'll intelligently match to existing records.
Are you switching from one HRIS to another? Just turn off the old one and turn on the new one, and everything will work out with no additional effort.
Are you potentially missing user data that's crucial for determining what training needs to be assigned? Probably not, because we'll alert you to any absent data that could prevent syncing.
Is one of your users missing a manager or reporting to someone who isn't in the Ethena system? We sync manager relationships from your system, so we'll be able to alert you to those inconsistencies as well.
Are you worried about the lag time between a change being made and your system responding? Ethena syncs multiple times a day so our information is always up-to-date.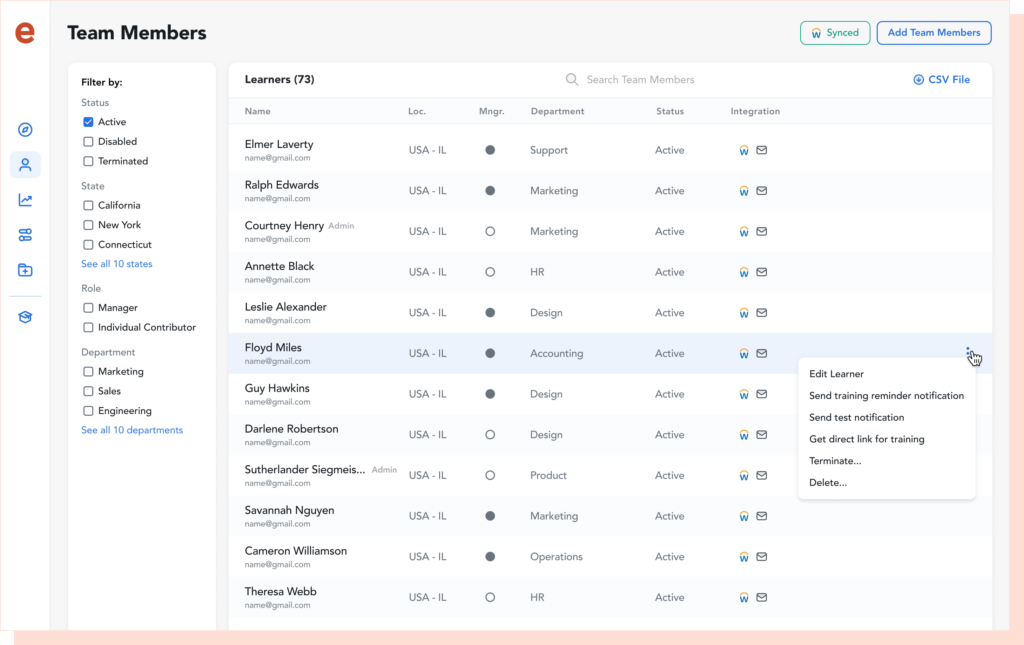 Ethena's expanded suite of integrations makes your life easier
Now that we integrate with your in-house HRIS or directory, we're hoping the path is clear. But if you're still on the fence, let us know how we can help! 
Feel free to start with a tour of our product, preview some training from our recently-released Management Essentials course (or any other training that strikes your fancy), check out our pricing page to get a general idea of where we land, or chat with a member of our sales team for specifics.