SOC II. Attack vectors. Bad actors. Phishing attempts. Cybersecurity can be more complicated than the latest multi-player fantasy adventure game. And, knowing what questions to ask to find the right data privacy training for your team can be more difficult than defeating a Level 20 Spellcaster.
So we asked Matt Dean — our VP of Engineering, resident IT expert, and sword-wielding security sorcerer — what questions he would ask about any cybersecurity course he was considering.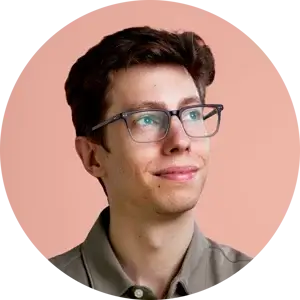 Will this course fit with my organization's specific security policies?
Look for a course that's designed to teach best practices while also leaving room for policies and procedures specific to an organization.
For example, while many organizations choose to use corporate password managers, it's important that training also discusses password best practices for even tighter security.
Does this course emphasize realistic breach methods and attack vectors over-complicated technical jargon?
While learners will need to absorb a broad range of cybersecurity best practices, those same employees also need guidance on day-to-day cybersecurity risks.
A course that focuses on the ways individual employees can be more aware and vigilant against risks like social engineering, phishing, and malware will teach folks how to avoid leaving the door open to bad actors.
Does this course address everything I need to maintain SOC II compliance or other similar frameworks?
While there is no official required list of topics that organizations must cover in their security training in order to maintain SOC II compliance, companies that deal with sensitive information and customer data will want to train their teams to maintain a high level of information security.
You can think of it like taking an Honors course in data protection!
How will this course prepare our teams for phishing attacks?
We've all seen more than our fair share of phishing fails, so getting teams some firsthand experience in identifying suspicious emails is key. Including a phishing simulator alongside comprehensive training will help equip teams to prevent future attacks from being successful.
Find the training you seek…
In case you're wondering where you can find training that does all of the above and more, we just launched our Cybersecurity Awareness course — with an integrated phishing simulator coming very soon!
Take a quick look at one of our sample microlessons from the course (simply use the link above and scroll slightly down the page) or schedule a demo with our adventurous sales team to see all the ways Ethena can prepare your organization for every potential attack! No swords necessary.