Training employees is as old as the concept of, well, employees. Whenever you hire someone to work for you, you have to ensure they will carry out their duties in an acceptable way and represent your company in a way that makes you proud. It doesn't matter whether you're teaching high school students how to scoop ice cream for their summer job or training your global workforce on your company's interview process. You need everyone on the same page, doing the job the right way.
But how do you know if everyone on your team has completed required training? An ice cream store owner might be able to check in with everyone individually, but as a corporate leader, you're going to need a tool that scales. This is where training tracking software comes in.
What is employee training tracking software?
Employee training tracking software is a software application that monitors, records, and reports employee status as they go through a training program. Say a company rolls out a seven-part onboarding program that new employees can complete on their company laptops on their own schedule. Software that tracks training will give a company's HR team updates each time the new hire completes a segment of the course.
Training tracking software vs. training management software
Although the names sound quite similar, employee training tracking software is not the same as employee training management software. While both are software solutions that businesses use to manage training, each performs a different function.
Training management software. Employee training management software lets you create the actual training programs that employees complete. Often such software is bundled in a training management system (TMS) or learning management system (LMS) that combines content creation, progress-tracking, and training data storage.
Training tracking software. Training tracking software is a bit more limited than management software. This type of employee training software is exclusively used to ensure compliance by monitoring employee training records and alerting relevant stakeholders — both managers and trainees — when programs are completed or when tasks are left incomplete.
You can buy training tracking software as a standalone product, or you can find it baked into a training management software suite. When you choose a comprehensive training software suite like Ethena, you also get engaging courses, customizations, automated assignments, and actionable reports — in addition to tracking features.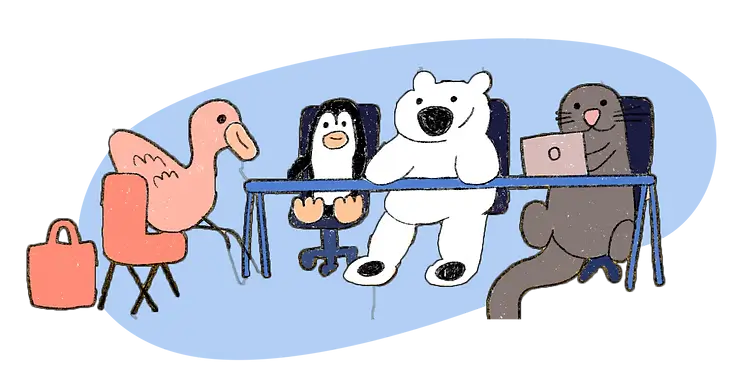 7 things to look for in employee training tracking software
Companies and their managers have choices when tracking employee training. Consider these seven characteristics when making a decision.
Tracks the right things. Good tracking software captures the data you need about training progress. These metrics include completion, progress and/or recent activity, start and completion date, time spent on training, and test scores or knowledge levels.
Automation for employee enrollment. Training managers want a cloud-based tracking solution that automatically enrolls the right people in a training program. This might mean auto-enrolling all new hires in an orientation program, or auto-enrolling the entire workforce in a mandatory harassment training.
Automated reminders. Your HR department wants its time back. Rather than force HR or People teams to nudge people to complete their trainings, select a software solution that sends reminders to employees automatically.
The right info goes to the right people. You want your training tracker to send training compliance updates to anyone you choose. Yet it may be overkill to give the whole team updates about every single person's training program. Your CEO probably doesn't need an email notice telling her that Larry in sales just completed Level 3 of his onboarding. That kind of granular data can just go to the person whose job is to manage training sessions, leaving everyone else free to read the other 1,898 emails in their inbox.
Real-time analytics with ability to cut data. The best training tracking software is user friendly and offers filtered views that let you zoom in on the information you care about. You shouldn't have to manually sort through a spreadsheet to find out whether Rishi from sales completed his final training module.
Measure employee sentiment. Sometimes it's hard to tell if a new Diversity, Equity, and Inclusion (DEI) training landed well, or if people took their Sexual Harassment Prevention training tips seriously. The best employee training tracking software will let you measure employee feedback on certain courses. (Did they enjoy it? Did they find it relevant to their role?) Studies show that if employees enjoy training, it actually sticks. Which leads us to our next topic.
Quality training content. The best employee training tracking software doesn't just track compliance progress. While some solutions outsource their trainings or rely on boring training content made from workplace scenarios 20 years ago, your software should do more than just track employee training. It should provide the training. It should create it, provide it, and be committed to learners actually learning from it.
Now that you know what to look for, let's talk about some of the popular training tracking software out there.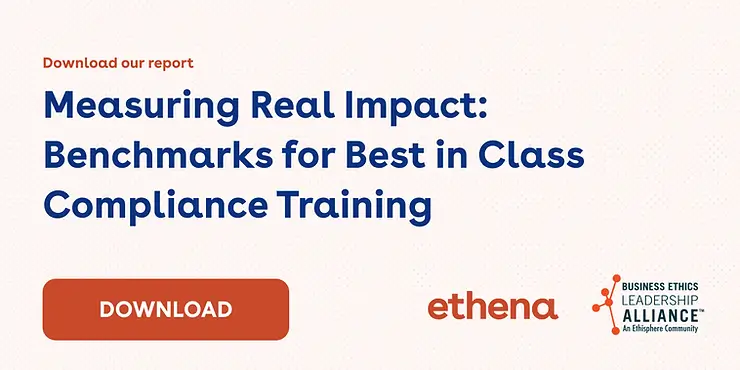 8 popular employee training tracking software programs
Here are eight employee training tracking software programs you might consider:
1. Easy Training Tracker
As the name might indicate, Easy Training Tracker prioritizes simplicity and ease for HR managers trying to oversee worker training. The cloud-based software generates four main types of reports: a class-based report (showing who's taken a particular class), an individual employee report, an employee training scorecard, and a training matrix showing the entire team's learning status.
2. Qualsys
UK-based Qualsys manages many aspects of the employee training process, but it places a strong emphasis on training tracking. The Qualsys platform creates records that let managers prove that their team is in compliance, and it creates archives for long-term reference.
3. Ethena
Ethena offers an all-in-one solution for employee training, and tracking plays a big role in this. Ethena offers a growing library of courses that it makes in-house to tackle modern day scenarios, including hybrid and remote work scenarios. These can all be configured to fit your specific company profile. And when it comes to tracking, you get department-by-department breakdowns, exportable compliance reports, and robust automation that gets the right employees enrolled in the right training programs.
Additionally, Its robust analytics features can integrate into many popular human resources information systems (HRIS) so you can get started quickly, and it also lets you track employee sentiment so you'll never be in the dark on employee feedback, workplace culture shifts, and overall morale when it comes to certain topics.
4. Connecteam
Connecteam's signature offering is its HR & People Management hub, which puts courses, mobile training, quizzes, and digital document storage under the same digital roof. Its subscription plans come with unlimited training record storage.
5. AccuTraining
Developed by Engineerica, AccuTraining is a training administration tool that specializes in user-friendly reports that quickly reveal both employee compliance and company compliance. The platform also comes with its own mobile app that lets you scan training cards or employee ID cards using your phone's camera. This makes AccuTraining an appealing tool for in-person training as well as online training.
6. ProProfs Training Maker
ProProfs Training Maker is an all-in-one learning manager that has many tracking features in addition to a 100+ course library and a course creation tool. It groups its offerings in categories like manufacturing, healthcare, and finance.
7. Training Manager 4.0
The latest iteration of Training Manager by Harrington Group International blends software-based training tracking with an option for on-site training conducted and tracked by Harrington staff. All training reports can be found in a centralized hub, which streamlines processes and permits efficient workflows.
The best employee training tracking software
The best employee training tracking software for your organization depends on your needs and unique workforce. If you just need basic tracking services, then any of the options above can suffice. But if you need it to do more, like handling international or multi-state teams (and keep up with all the compliance requirements and laws in those locations), pick one that has proven expertise in doing just that. And if you'd like it to provide the training content itself, and content that actually tackles HR topics that makes your life easier, pick one that delivers modern training with an emphasis on helping workplaces become better.
Ethena was founded by women who were fed up with workplace situations that were the byproducts of ineffective compliance trainings. Because of this, they've been committed to producing high-quality employee training content that is actually designed to change workplace behaviors. They've already started doing that, but there is still plenty more work to be done.
Ethena is a modern compliance training platform that delivers current, cringe-free content that employees actually enjoy. Request a sample course to see for yourself! If you're ready to bring complex issues to life through thoughtful real-world examples, dynamic multimedia, and actionable next steps, let's talk to see if Ethena is right for your company.