Not too long ago, it wasn't very common to see something like Anti-Money Laundering training outside of regulated financial institutions. But with the convergence of the tech and financial sectors – and the hundreds of sizable companies that have emerged as a result – a greater need for excellent AML training has arisen.
And when a new need for fresh and engaging training that works for the modern workplace arises, Ethena answers the call!
Announcing Ethena's newest course: Anti-Money Laundering! Ever since we launched Anti-Bribery & Corruption training in 2021, we've been planning to expand more course offerings that address the complex and nuanced compliance landscape facing the financial sector.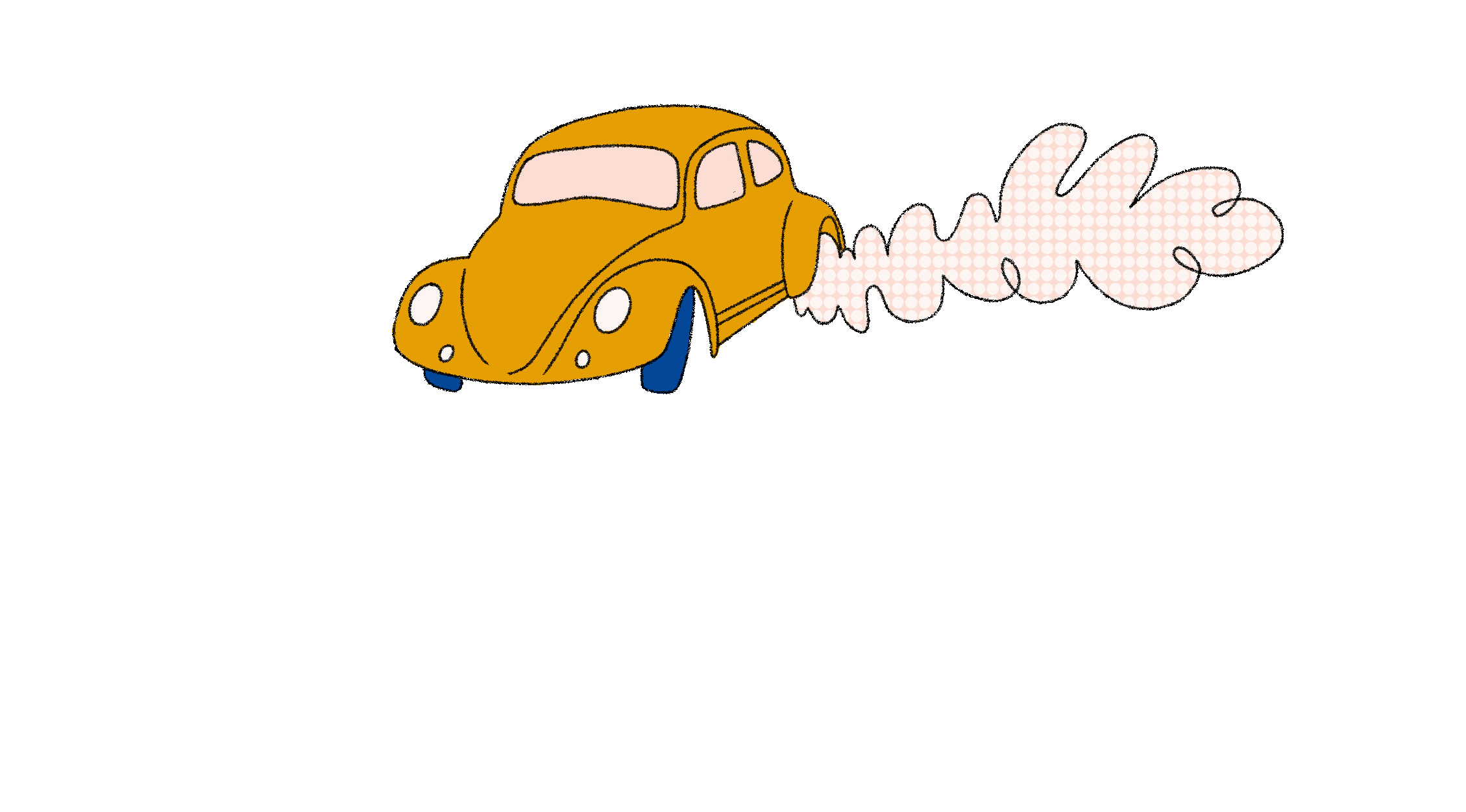 Whether you're looking for an AML course solution for your team or not exactly sure if your team needs AML training, below we'll cover the basics of anti-money laundering training, what teams need it most, and what's covered in Ethena's newest course on the subject.
What is AML training?
Anti-money laundering (AML) training is designed to educate employees on the law as it relates to money laundering, including but not limited to the Bank Secrecy Act and the recent AML Act, as well as arming employees with the guidance they need to:
Understand their personal liability
Identify red flags when they arise
Learn best practices for reporting suspicious activity
What is money laundering?
Some of us have a general understanding of what money laundering is – i.e. the process of making "dirty" money, or money originating from illegal sources, "clean." Some of us are probably still picturing some form of a cash-only laundromat. (Gentle reminder to wash your hands after handling cash!) And another handful of us got a crash course on money laundering in Breaking Bad. So let's break down the basic structure of how money laundering occurs.
How does money laundering work?
Money laundering occurs in three stages:
Placement: Money from a criminal activity is placed into a financial system
Layering: Money is then converted into another form to better conceal the laundered money's origin, typically through several complex layers of transactions.
Integration: Laundered funds are then used in "regular" transactions to give the impression that the money was obtained legally. The goal of integration is to make it hard to distinguish between dirty and clean money.
How to know if your team needs AML training?
So who exactly should receive anti-money laundering training? You should consider AML training if your organization handles frequent, and large transactions. For example, if you're in a business where many funds are exchanged on a daily basis (e.g. financial institutions and fintech, gaming and gambling) or where large purchases are processed (e.g. real estate, insurance), there's a higher chance for money laundering to occur.
And trust us, no one wants money laundering to occur in their organization.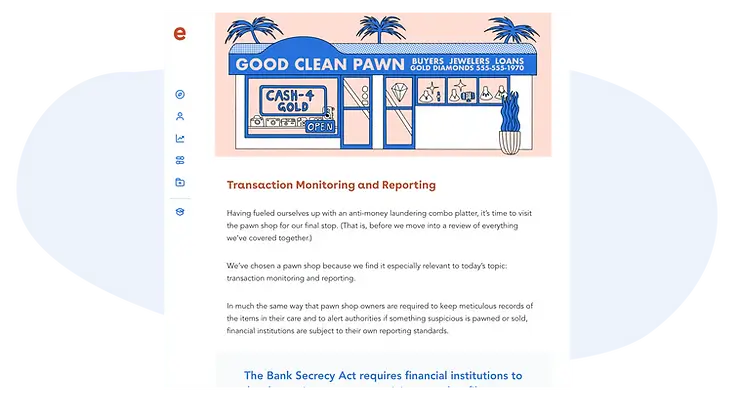 Why you should offer anti-money laundering training
In a general sense, giving your employees the skills they need to sniff out suspicious activity early, as well as better protect them from mistakenly involving themselves in a money laundering situation is the right thing to do.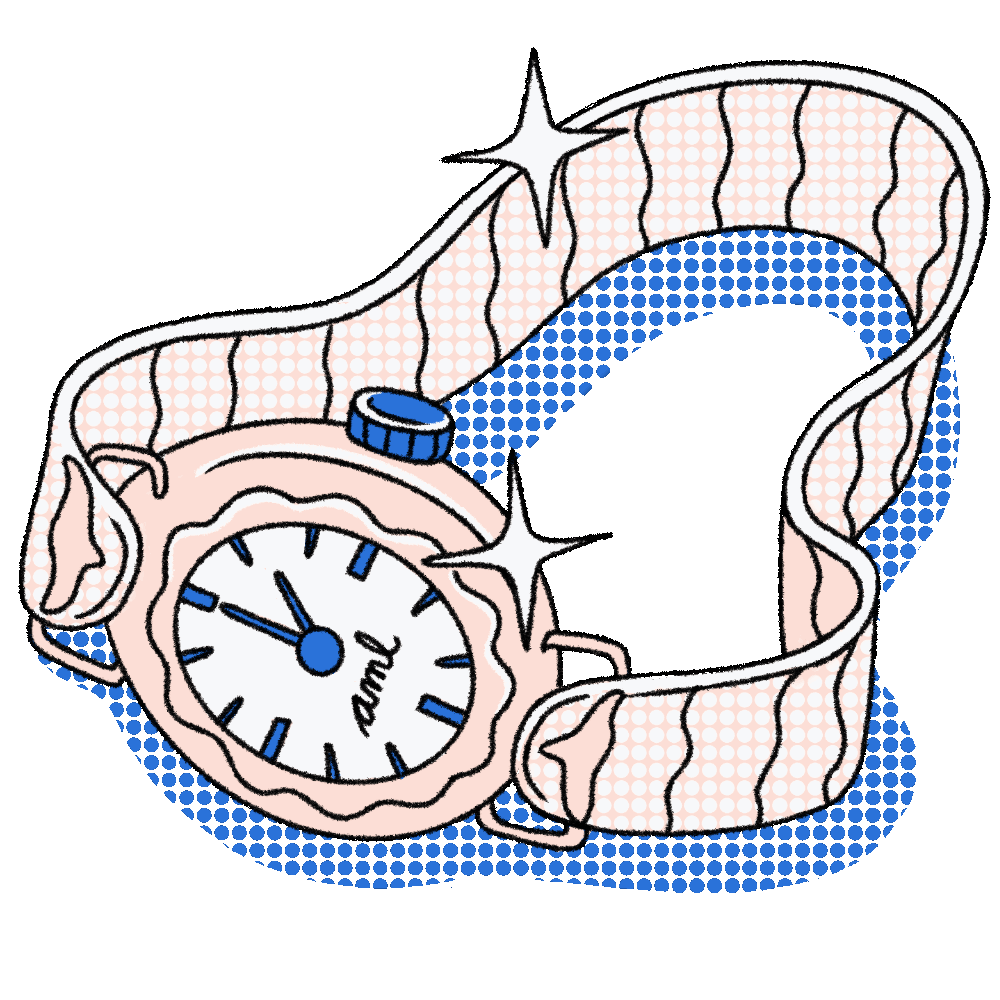 But the consequences of money laundering for businesses are quite severe, and in the past few years, AML fines have more than doubled. Fines for money laundering can skyrocket to billions of dollars, and with a heightened recent focus on corporate misconduct from the Department of Justice, a stronger compliance and training program is a must-have. A financial crime like money laundering can have more than financial consequences: it can potentially ruin your reputation forever.
What topics are covered in Ethena's AML course?
From the basic definitions, to the law as it applies to our daily work life, to best practices for preventing and addressing money laundering in practical scenarios, Ethena's new Anti-Money Laundering course covers everything your team needs in this 30-minute course. It includes the following topics:
What is AML?
Types of Financial Crime
Financial Institutions
Money Service Businesses (MSB)
3 Stages of Money Laundering
5 Pillars of Healthy AML Compliance
Bank Secrecy Act
The Money Laundering Control Act of 1986
US PATRIOT ACT
The AML Act of 2020
​Corporate Transparency Act (CTA)
Regulatory and Enforcement Agencies
Know Your Customer
Customer Information Program (CIP)
Customer Due Diligence (CDD)
Enhanced Due Diligence (EDD)
Transaction Monitoring and Reporting
Ethena: the best choice for modern, effective training
If you're looking for a training provider dedicated to supporting businesses in operating ethically and building a more inclusive workplace culture, look no further than Ethena! Ethena provides best-in-class training content that employees love and a modern training platform that saves administrators time and money on their training program.
Ethena's smart delivery system automatically delivers location- and role-specific training to employees, ensuring teams stay compliant, no matter where they're training from. With the administrator dashboard, training teams can see engagement and completion data in seconds to save them time.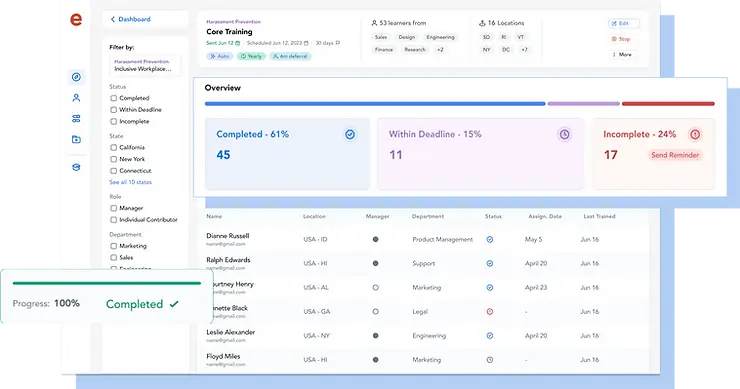 Administrators can also use Ethena's HRIS, LMS, and SSO integrations to make onboarding training a breeze, save time on managing employee data, and allow employees to train wherever they work.
Speaking of making training more convenient, Ethena's platform delivers training via magic links directly to employee inboxes, taking them straight to their training with one click. (Because who wants to memorize more login info?) Employees on the Ethena platform can train from a desktop or mobile device, and since Ethena provides training content in all kinds of multimedia, including an all-audio option, you can take your training while walking around the office or grabbing a coffee.
And we honestly mean it when we say that not only do Ethena's users engage with their training, they actually like it! Of the 80,000+ Ethena users live on the platform, 65% have given feedback on their training, and of that feedback, an overwhelming 92% of users have left a positive review. Who ever thought compliance training could be that enjoyable? When you invest in providing training that actually feels relevant to the daily lives of today's teams, you're giving employees the tools they need to support one another and build a better workplace together.
If you're curious to know more about Ethena's best-in-class training platform, get in touch with our team. And if you'd like to see the training content for yourself, request a sample for more!