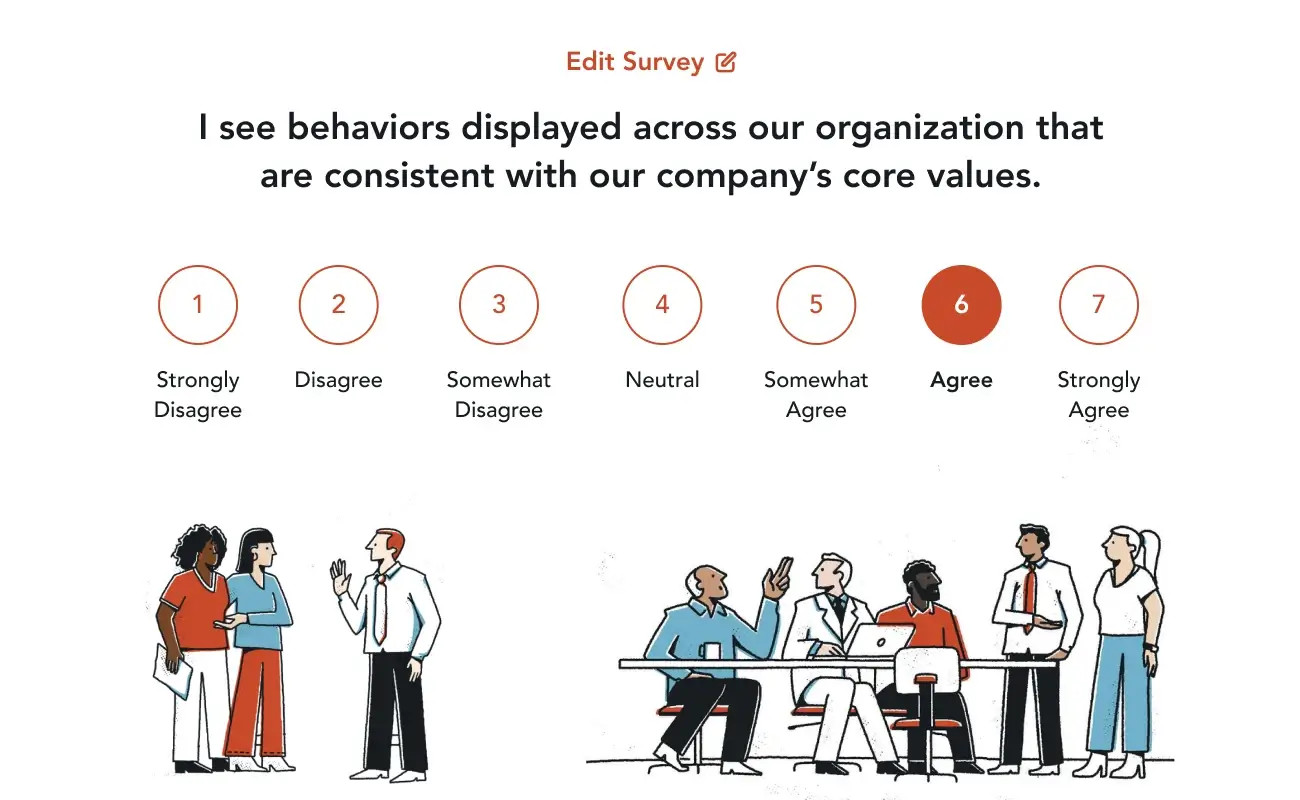 Learn what's on their mind
With Ethena's survey tool you can pulse-check employee sentiment without extra overhead.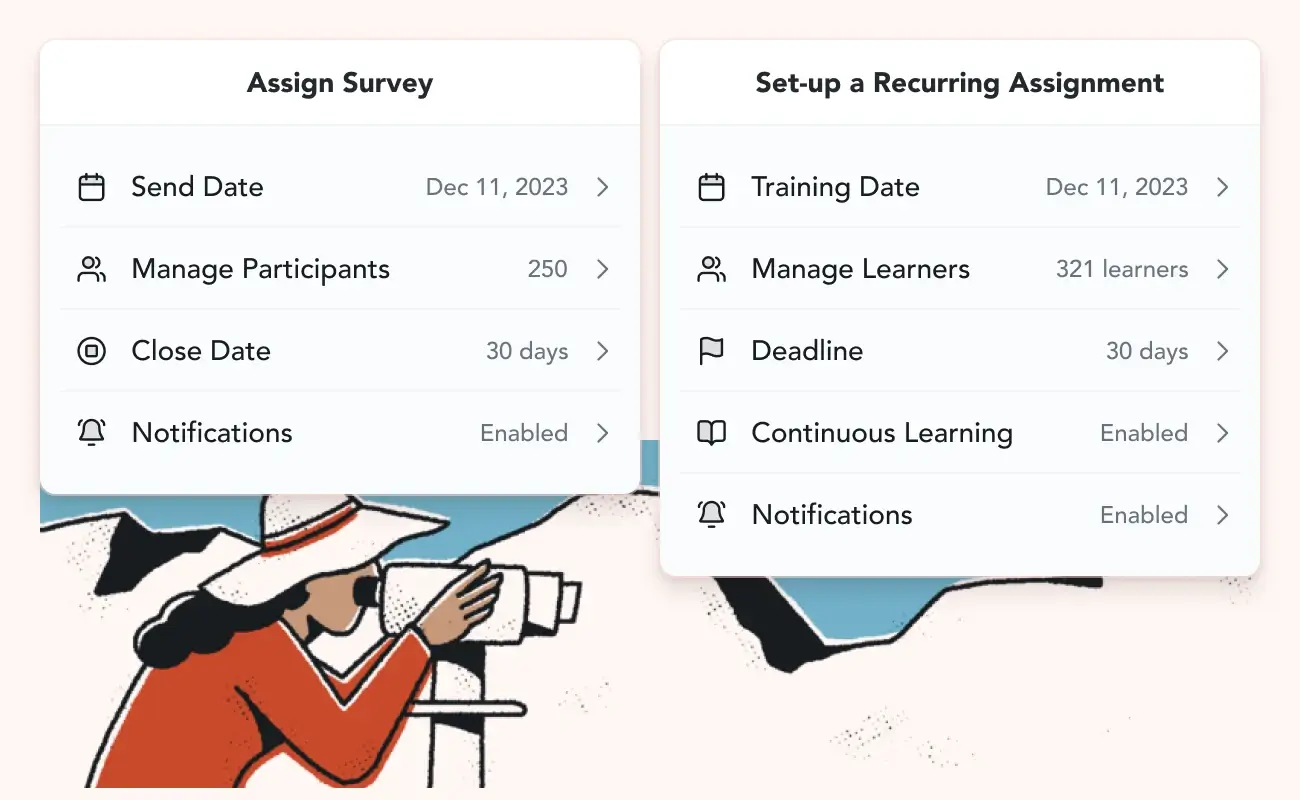 All in one place
Managing a lot of tools? Our streamlined survey solution is powered by the same platform that makes sending and tracking training easy. Do it all in Ethena!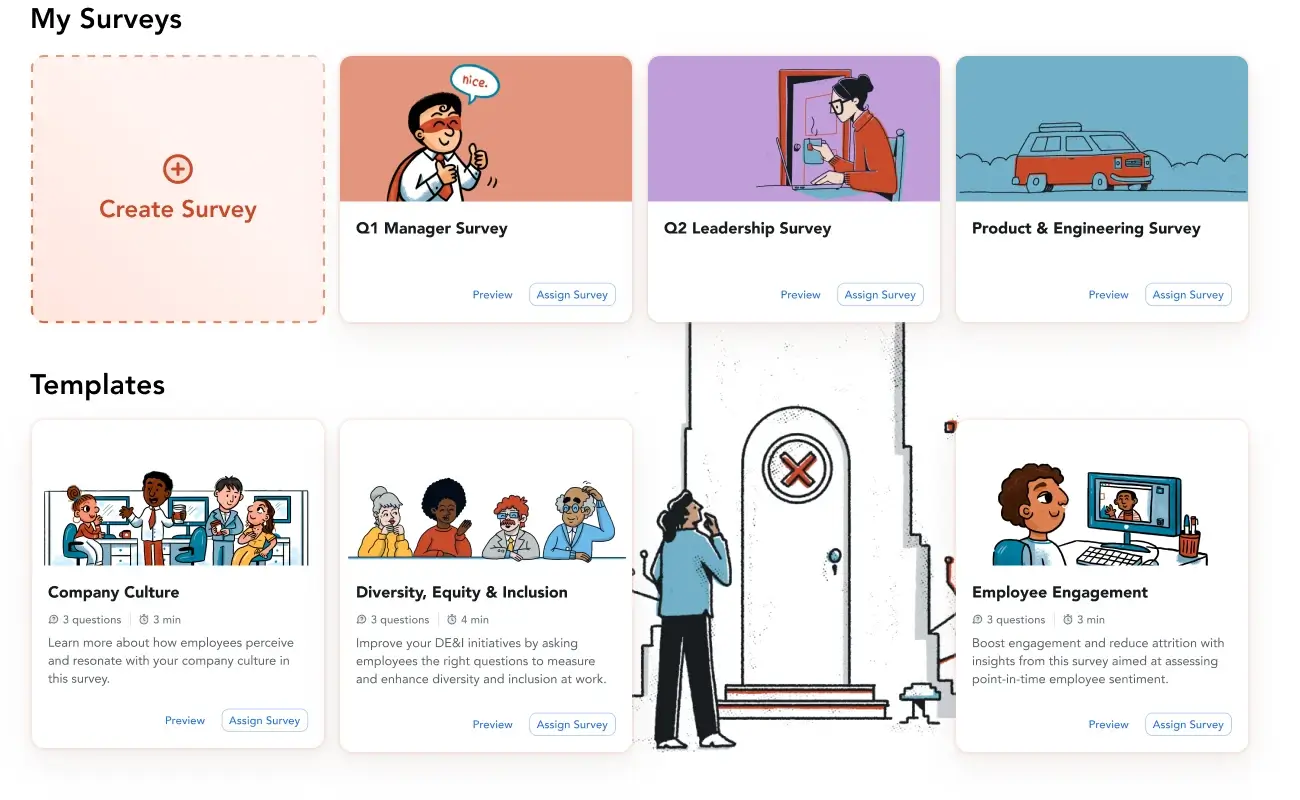 Use our curated templates or build your own
We worked with HR experts to build survey templates designed to give you deeper insight into your team's perception of culture and compliance at your organization. Get started with one of those, or create your own!
Check in on employee perception around impactful topics like management effectiveness, company culture, DE&I, and more.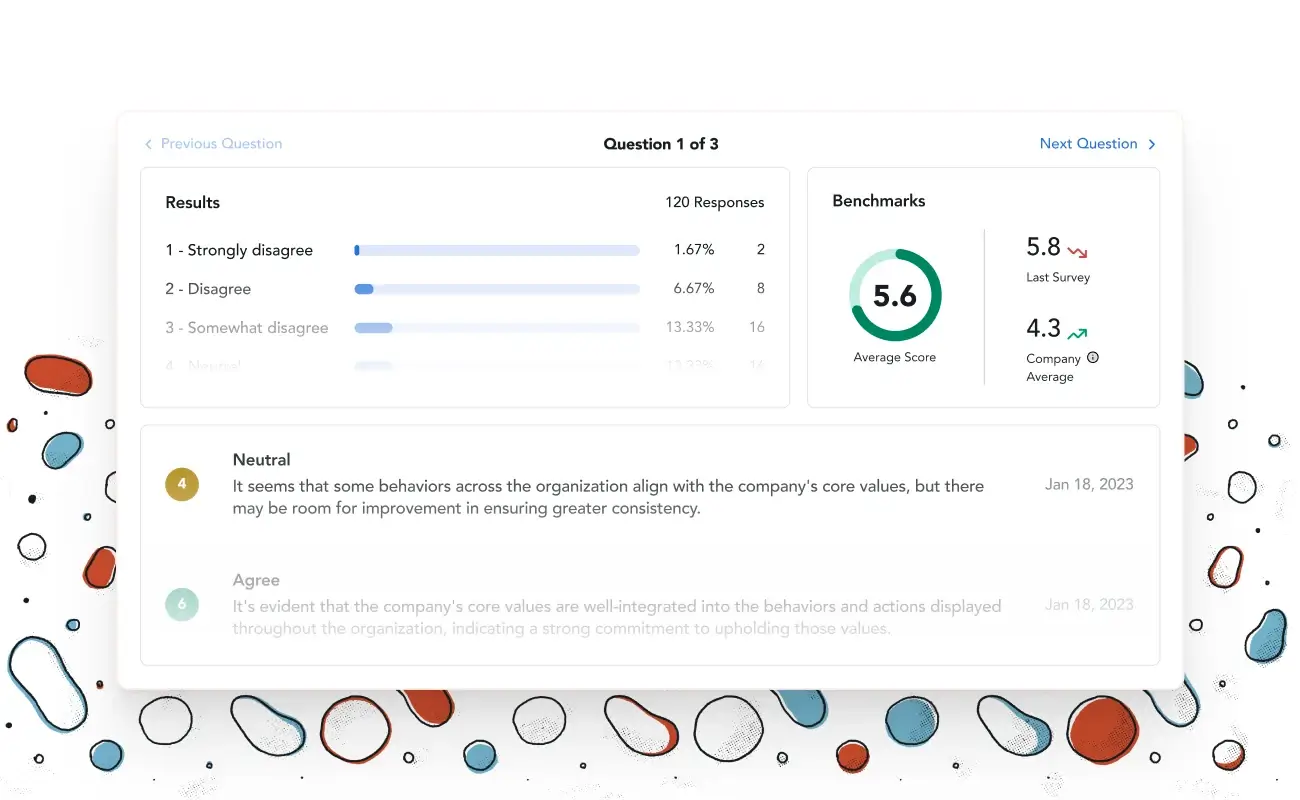 Slice and dice the data
Analyze survey results with detailed reporting.
View results by department, location, or role
Track completion rates and question level data
Get richer insights from text responses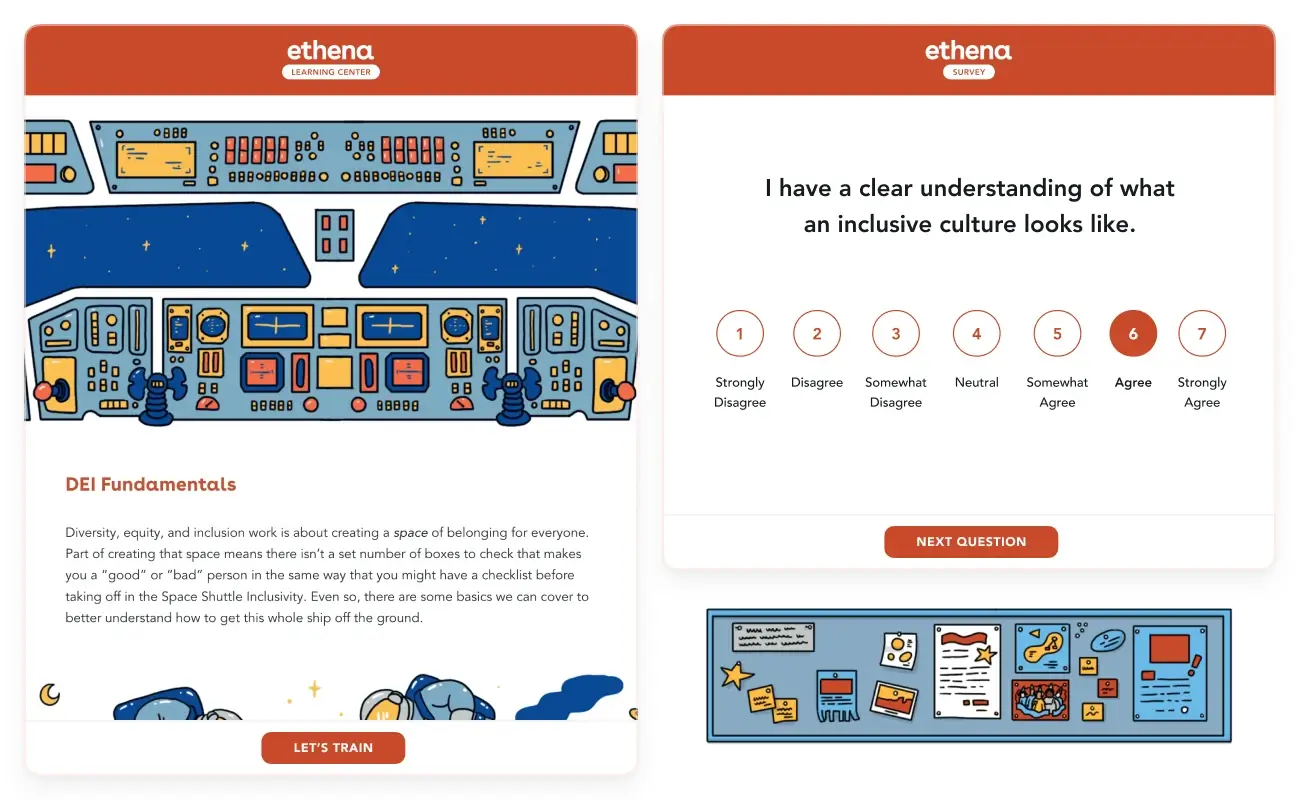 Maximize training insights
Make the most of your survey insights with Ethena:
Use our detailed reporting page to inform your training programming
Schedule surveys to go out after training to measure impact
Send out training in response to insights gleaned from your survey

Let's build a better workplace together