Ethena's Recruiting team's journey onboarding an AI scheduler–and the careful process of finding a name that works
An open secret in tech recruiting is that we use artificial intelligence to automate many things, such as outreach messages to candidates (even if we included super-specific details about you–yeah, issa bot), searching, and scheduling. Scheduling, in particular, can be one of the most time-consuming activities in a recruiter's day, and automation lifts the load in a significant way.
Many of us are familiar with services like Calendly in which you click on a link and see a list of available times. But that's not what I mean by a "bot." I'm talking about an email persona as believable as a human (but isn't one) who exchanges messages with candidates to find interview times that work for everyone. Shocker, right? I'm sure you thought those first few chats with customer service were with a real person, too.
As we grow our team here at Ethena, we recently onboarded an AI scheduler called "Clara." It's slick, believable, integrates with our existing SaaS stack, and saves us a ton of time as a small, scrappy team. When we started using Clara, we were told we could name "her" whatever we wanted, and "she" would have a real email account and signature line with our org.
Of course, we could use the default name Clara, which was chosen because it's a familiar (but now uncommon) name unlikely to be confused for any real person in our org. But that's no fun! Humor is a value at Ethena, and we saw so much potential in this seemingly small detail. So we got to thinking—and maybe procrastinating just a little. (Did I mention how small and scrappy our recruiting team is?)
Name #1: Pam
Our first idea was Pam, as in Pam Beesly from The Office, but would that be too obvious? We didn't want to arouse any suspicion of her artificial robot, nonhuman nature. She was to seamlessly integrate into our workflow: pleasant, non-threatening, accommodating—and nice.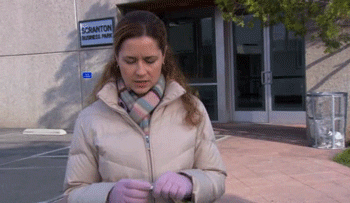 That's when it hit us: it's no accident that the bot's default name is female presenting.
As a company founded by two badass women who care so deeply about inclusion and social responsibility, how could we stop there and tacitly accept that the scheduling assistant most believable as "real" would, of course, have to sound like a woman? No. We were enraged, in fact, at the thought.
(Caveat that there's a lively and valid discussion in the replies of this tweet—mentions of virtue signaling, experiences of women entrepreneurs with this specific investor, cultural appropriation with the use of the ???? emoji, use of the word "female"—but also plenty of confirmation that this indeed does still happen in 2022).
But also . . . the Pam Beesly idea was so fun. Like an inside joke, endearing us to the technology. And Clara is pretty brilliant for its purpose. But there had to be a similar character backstory out there for our scheduling assistant that could challenge the stereotype (and maybe not be so obvious, to boot).
Internet Search #1: Fictional Secretaries
Learnings:
The Wikipedia index for fictional secretaries contains both female and male entries.
The male entries that did exist were largely from non-U.S. media.
Most listicles contained 100% female entries.
Name #2: Marc
A promising find amidst all of this predictability was Marc St. James, the personal assistant to Vanessa Williams' character Wilhelmina Slater on the American comedy-drama series Ugly Betty. A male name that's not super common, especially with this spelling = win.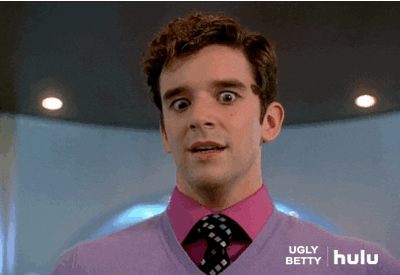 But then we wondered, "Would candidates interact with him differently because they think he's male? Such as not being as forthcoming with their needs or assuming he has greater knowledge of the process beyond scheduling?" Maybe some would and some wouldn't. If so, how would we know? And does just flipping the assumed gender of the scheduling assistant actually accomplish anything (it may or may not be worth noting that Marc's character on the show is gay) or is it just trite?
Internet search #2: Androgynous fictional characters
Learnings:
Manga and animation are rich sources of nonbinary characters and storylines.
Julia Sweeney's androgynous character "Pat" on Saturday Night Live was very problematic.
Our next search yielded Taylor Mason in the TV show Billions who starts the series as an intern and climbs the ladder to become the chief information officer before leaving to start their own company. But their character didn't have the same comedic association as either Pam Beesly or Marc St. James.
Name #3: Andy
It was in the CNN article Fictional secretaries, real skills where we found our winner: Andy Sachs, Anne Hathaway's character from the Devil Wears Prada. Although the character is a woman, her name reads ambiguously enough to, hopefully, encourage the real people who will interact with the bot to question their gender assumptions about who is scheduling their meeting.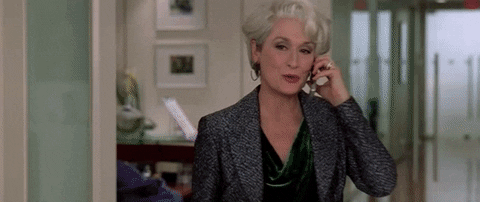 I debated whether or not to put our business on the streets like this. (Pssst . . . WE USE A BOT TO SCHEDULE INTERVIEWS!) But then, we're a technology company creating new and sophisticated ways for businesses to automate what they do and to do it better in a way that is human, caring, just, equitable, and scalable. What would we be saying if we were to pretend we don't use similarly innovative technology for our own processes?
So, yeah. We use a bot for some things. A few, actually. But it's on us to make sure they are simulating the inclusive and equitable future, not the biased and stereotypical past.
---
Interested in learning more about Ethena's thoughts on the hiring process? Check out our post on how we're thinking about Job Descriptions, wage transparency, and more! And check out our current job listings here (who knows, you might even get to chat with Andy).