Hi there,
As a CEO and a mom, I often find myself doing new things, which means most of my tomorrows look different from my yesterdays.
I imagine you're in a similar bucket. Maybe you were a great individual contributor and recently became a manager. Perhaps you made the jump from full-time employee to hanging up your own shingle as a consultant (side note: read about how Shelby Wolpa did this in HR on our blog). Maybe you're coming back to work after parental leave, and you've never done Zoom calls with a tiny human next to you.
Life throws lots of new stuff our way.
Given that we spend a lot of our lives taking little leaps into the unknown, I figured I'd talk about how I deal with self-doubt, the voice that says, "You might not be good enough. You might not make it."
---
OVERCOMING OBSTACLES, LITERALLY
The things I'll do for a badge
In college, I was a cadet in the Army's Reserve Officers Training Corps. Even though I didn't plan on being in the Army (more on that here in a previous newsletter), once I was in, I was in it to win it. That ambition translated to getting badges because the Army runs on the same system that the Girl Scouts does – get badges, feel good, work harder.
One such badge is the Air Assault badge. It has "assault" in the name, so obviously, it's cool. To earn the badge, you have to complete a three-week program that starts with an obstacle course and ends with a 12-mile ruck march. In between those bookends, you learn to hook heavy equipment to helicopters and repel out of them, but I remember none of that.
What I do vividly remember is the rope climb that starts out the obstacle course. It's 30 feet, and if you don't climb it, you go home without a badge.
To prepare, I spent a lot of time climbing a rope in my college gym, but I was never consistently able to reach the top. Sometimes, I could; other times, my arms would give out. Same story with the ruck march. I was always right around the time cap of three hours, but the Army didn't do any "ish"…except finish.
---
"There can only be one"
In pursuit of said badge, I flew to Kentucky. There were two women cadets in my class, and for some reason, the sergeant in charge shared the unencouraging and sexist news that "There can only be one woman who graduates each class. Happens every time." But I digress.
Someone once told me about visualization. While I didn't know how it was supposed to work, I decided that first night, as I lay in my bed unable to sleep, I'd try it. I only allowed myself to visualize successfully climbing the rope. If doubt crept in, I'd restart the movie and force myself to visualize successfully completing the obstacle.
The next morning, I successfully climbed the rope. And on the last day of class, I finished the ruck march.
Visualization wasn't the only thing that got me a badge, obviously; it was also all of the training I put in. (Also, I hate to report that the sergeant was right: My roommate failed out the first day. But still, no need to pit women against each other.)
---
Self-doubt versus self-awareness
I trained because of self-awareness. It's really helpful. It's the thing that told me, "Hey Roxanne, go to the gym and practice because you need better grip strength." Self-awareness also gave me something tactical to do with my anxiety. Worried about having poor technique? Go watch YouTube videos to get better.
But self-doubt is unproductive. It just asks you to question whether you're "good enough" in vague, sweeping, unhelpful terms. Self-doubt doesn't get you to the gym. It puts you on the couch, where your mind spins and you stress eat Almond Butter Almonds.
So when I do a new thing, which is most days, I try to turn up the self-awareness and turn down the self-doubt. Like twins, I can tell them apart by asking them to be specific. Self-doubt never gives me any specifics.
Anyway, I hope you don't have to climb a rope today. But if you do need to do that, or something else new and scary, I recommend visualizing what success looks like. And when self-doubt inevitably interrupts your internal "I've got this" movie, ignore that voice and instead find self-awareness. It (and the almonds) are much more helpful.
---
What I'm doing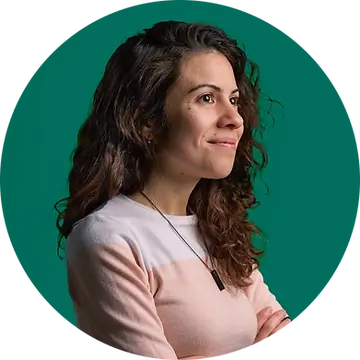 On Tuesday, February 14th, our VP of People Melanie Naranjo will be hosting an interactive webinar on Tricky Situations: Workplace challenges that make even the most seasoned HR professional sweat.
You're bound to find some helpful advice on how to deal with messier workplace scenarios (Valentine's Day is coming up, after all) from our HR rockstar, Melanie. Can't recommend Melanie's workshops (and insightful LinkedIn posts) enough to the team leaders and HR professionals out there – she's a person for the People Person's people, you might say. (I'll show myself out.)
Until next time,
Roxanne Petraeus
CEO & Co-founder, Ethena