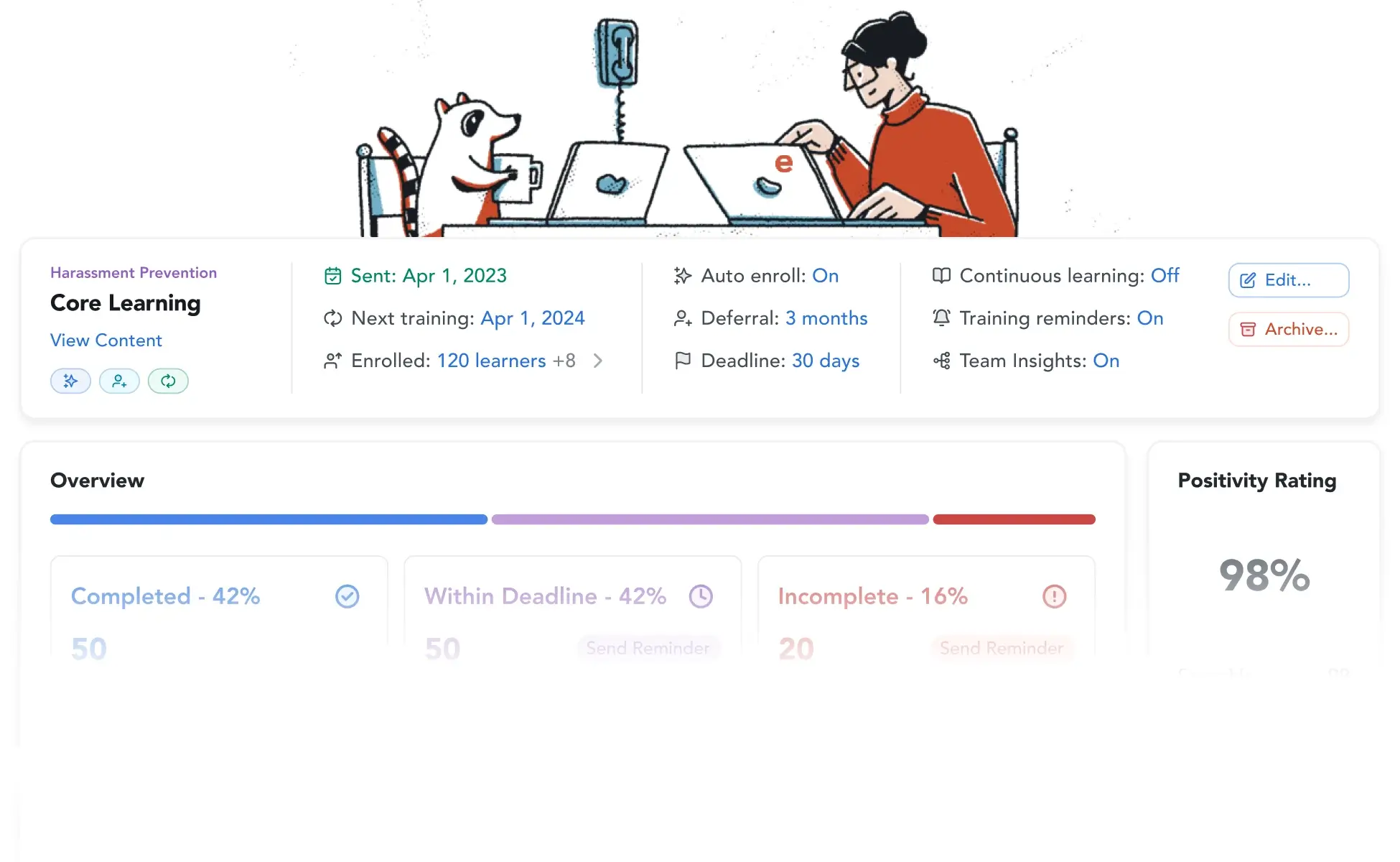 Really easy admin tools
Do you know how much harassment prevention training a manager in California needs compared to an individual contributor in Delaware? Our tech does.
​Deliver the right training, at the right time, without overtraining.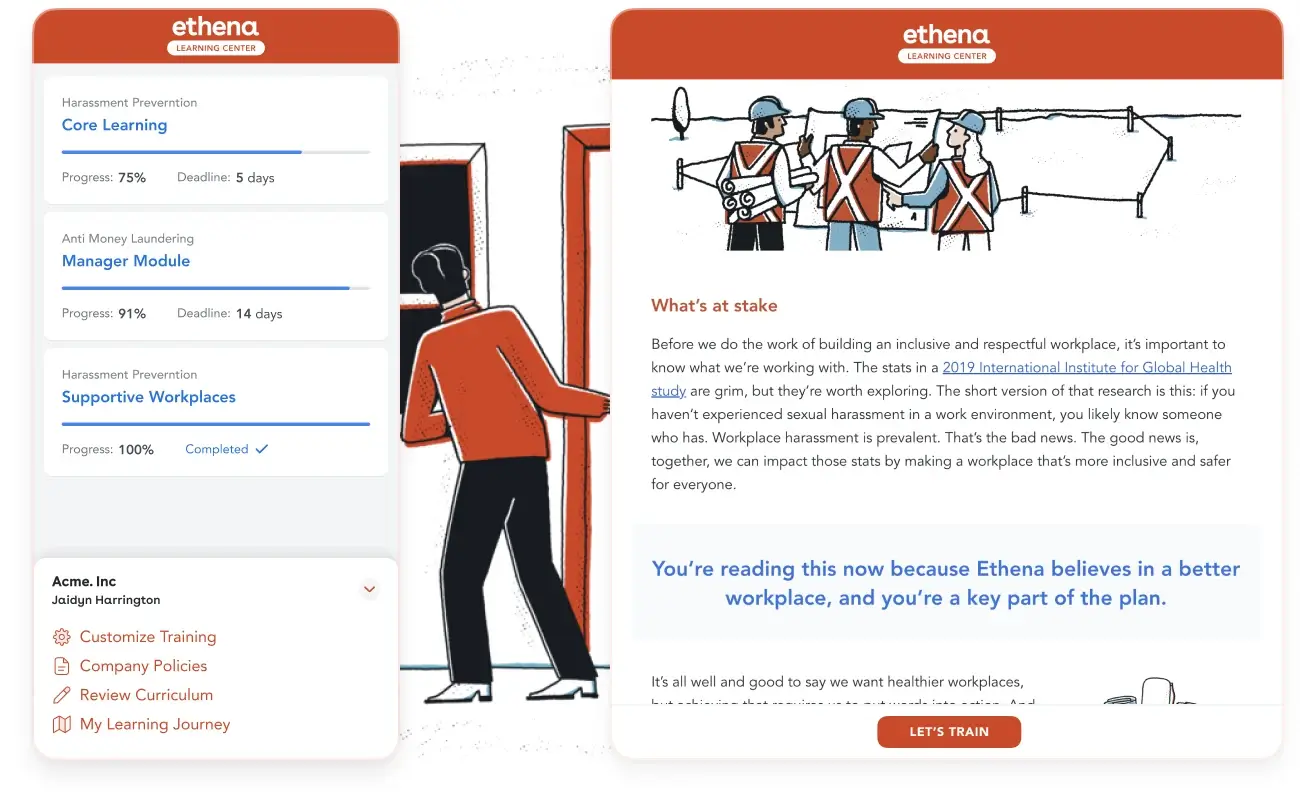 Training that gets done
Our online training is memorable, even (gasp) enjoyable, because it's about more than just avoiding the worst outcome. It's about doing better as a company and as humans. Effective training is useful training, and useful training gets completed.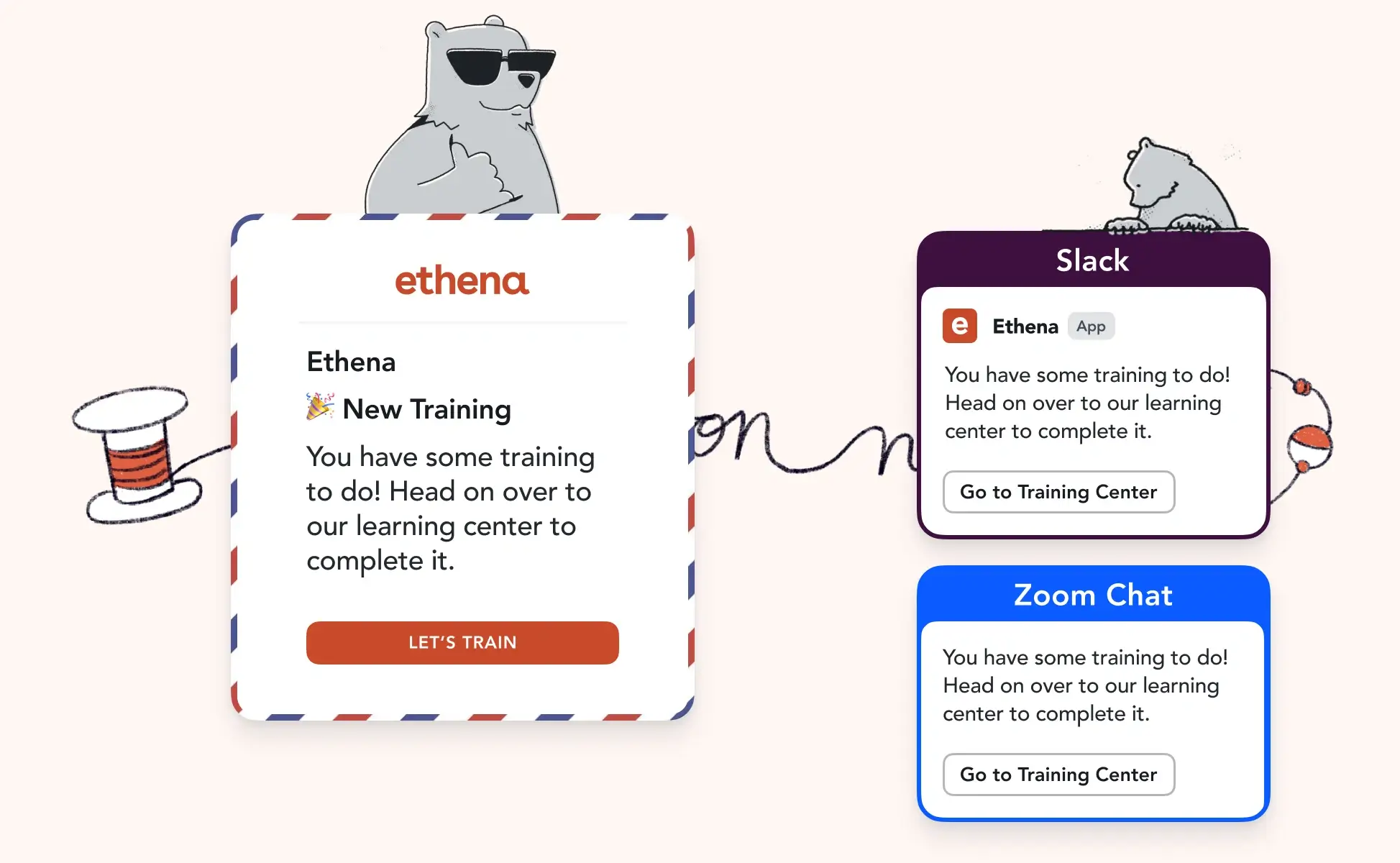 We play nice with others
Ethena training integrates with almost all leading HRIS platforms. Send notifications and training reminders automatically through email and Slack.






















Cringe-free content
Relevant, memorable and stuffed with proudly produced puns, Ethena content is crafted by award-winning creatives and experienced educators, fine-tuned to keep learners engaged.
Training that actually works

Convenient
Progress in courses is saved every 30 seconds, so learners can start on their laptop and finish on their phone.

Responsive
Our training library includes one-off modules that can be sent at your discretion to keep topics top of mind.

Automatic
No more chasing down employees. Set up automatic periodic reminders to encourage course completion.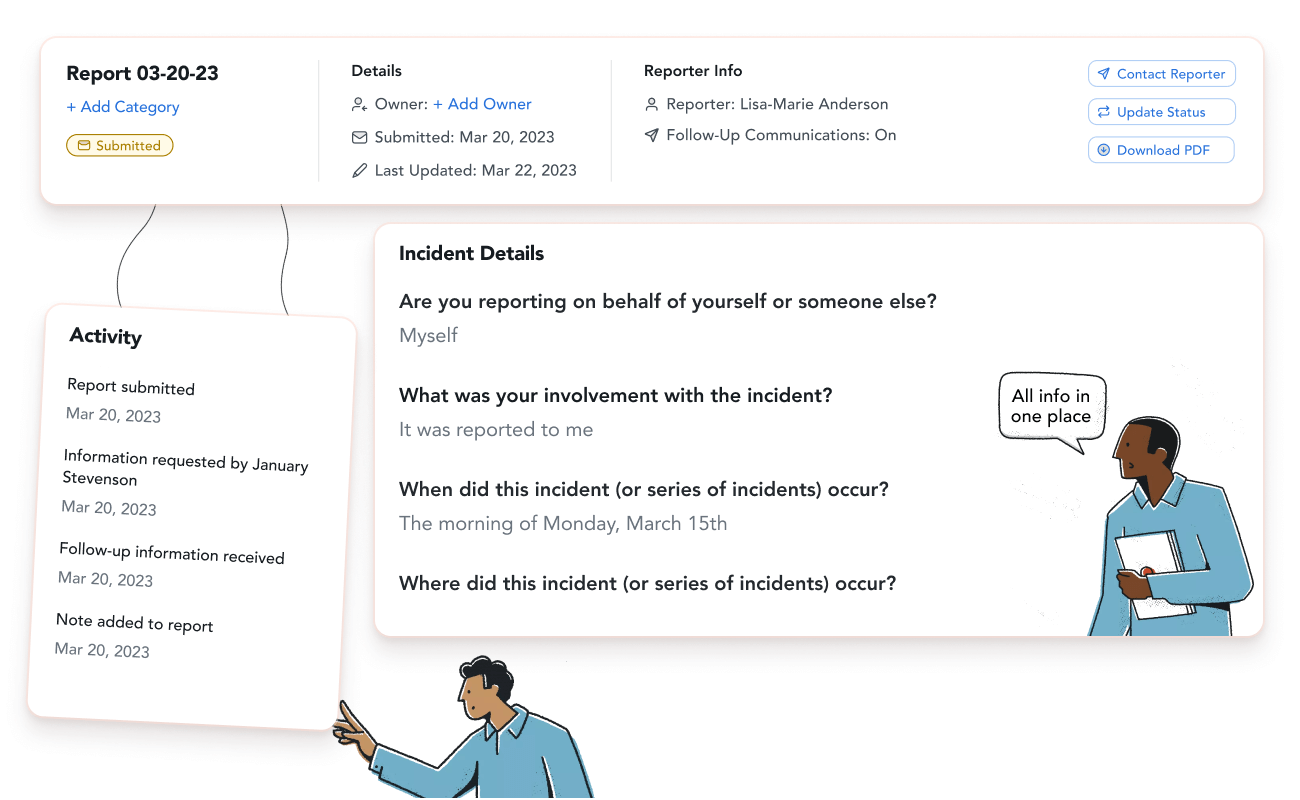 A trusted space for concerns
Give employees a safe place to speak up with Ethena's transparent, accessible digital hotline. Collect reports and manage investigations end to end in a built-in case management portal.

Let's build a better workplace together