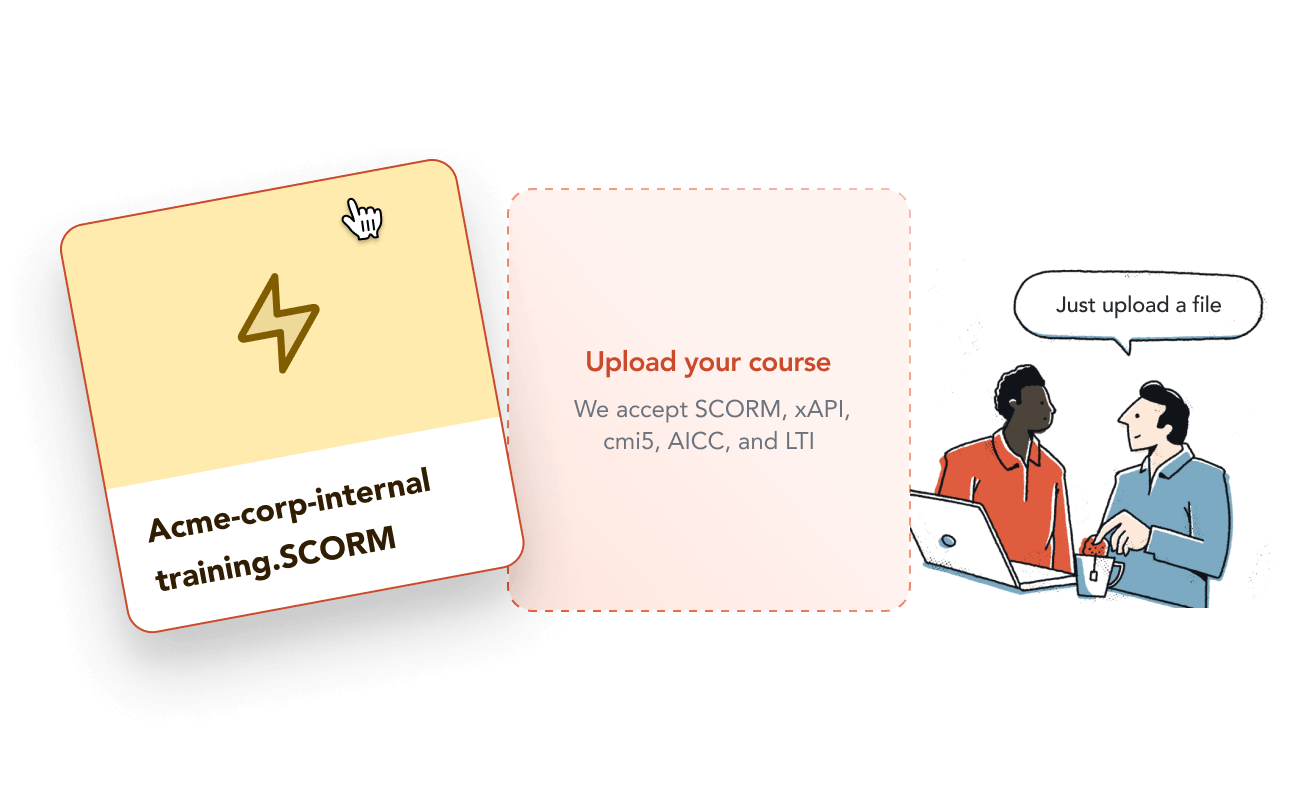 Course Management
Delivering in our LMS or yours, you'll get total control of your team's training with Ethena's compliance platform.
Upload and manage your own content, but leverage all our reliable reporting features
Automate assignments based on location and role
Easily remind employees who have outstanding training to complete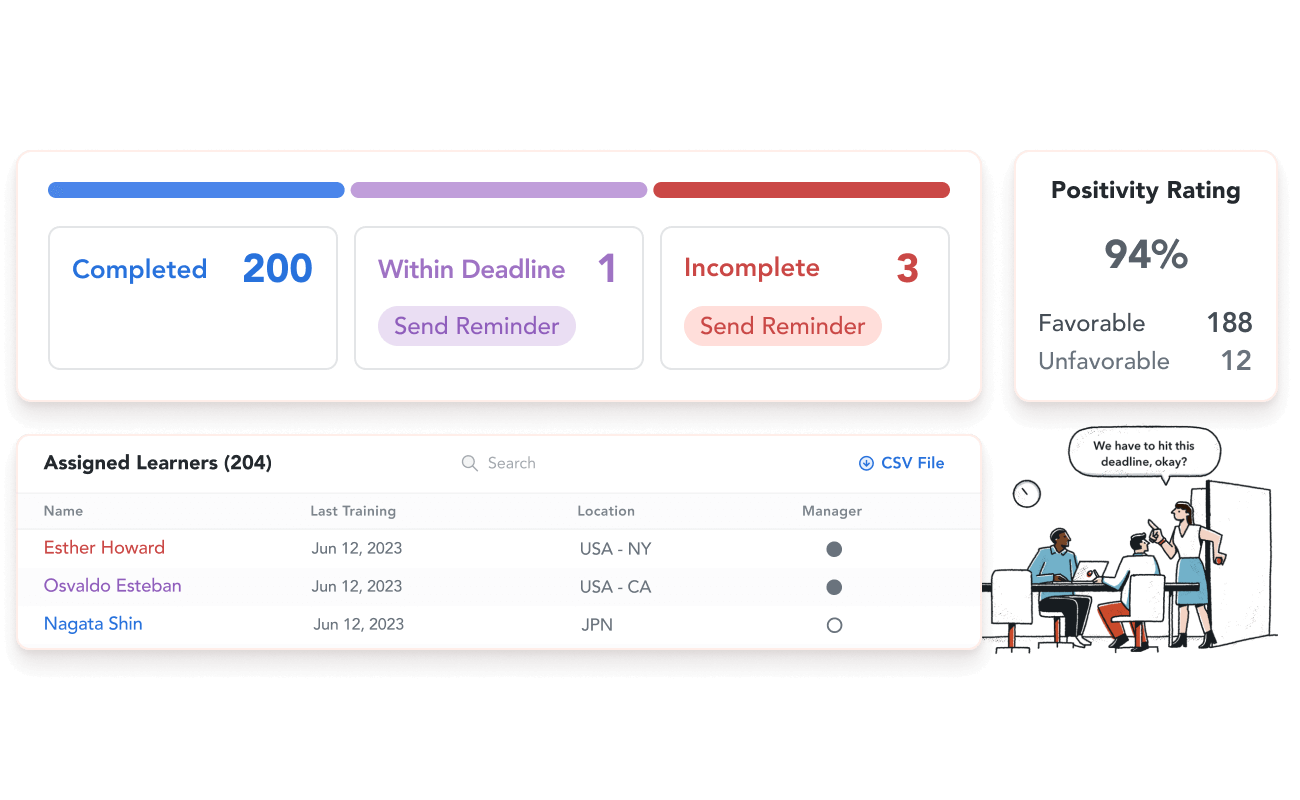 LMS Essentials
Our easy-to-use learning management system (LMS) feature. Upload and manage your own training within Ethena!
Your training + our assignment tools
Manage your training via our reporting dashboard
Enjoy a simplified experience for you and your employees
We accept the following file types:
✅ SCORM (all types)              ✅ CMI5
✅ AICC                                   ✅ PDF
✅ xAPI                                    ✅ Video
Automated Assignments
Assigning workplace training won't feel like work with Ethena!
Assign annual recurring training or one-time training based on role and location
Assign courses to teams, managers, or your selected list
Set deadlines and schedule automatic reminders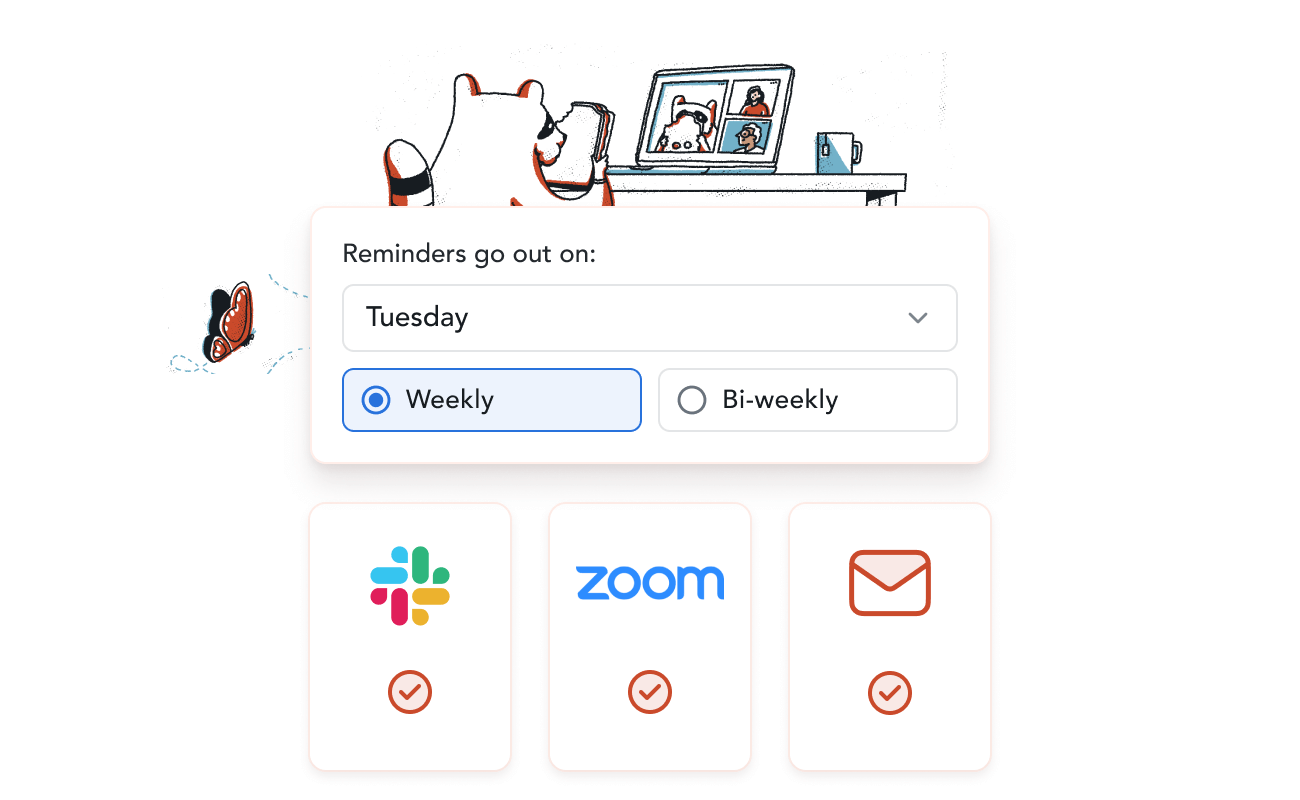 Reminders
Ethena handles reminders automatically… or as one-offs if you are under a time crunch!
Send reminders through Slack, ZoomChat, or email integrations (they are included for all customers)
Choose to remind groups or just managers (they can help motivate their teams to finish training so you don't have to)
Average completion rates on Ethena: 83%
Let's improve yours.
With powerful compliance training tools and engaging content, Ethena is helping employees navigate tricky situations, solve problems, and view HR as a trusted partner. Schedule time with a member of our team to learn more about our compliance training platform and courses.